Gwendy's Button Box Contest Winners
Posted: May 17, 2017, 15:18:57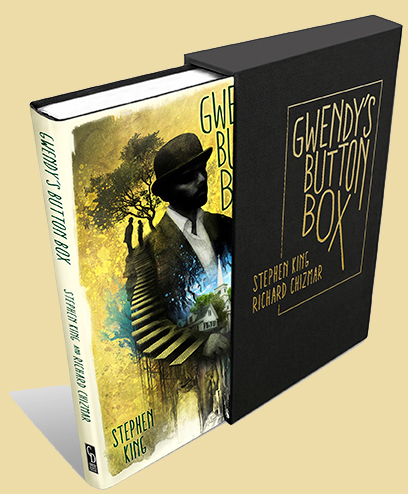 The Gwendy's Button Box contest is over and we have three lucky winners but first, here are the correct answers.

Question 1 In what town do Gwendy live?
Answer 1 Castle Rock

Question 2 Finish King's comment about the book: "It was a good time, and I think readers will have a good time reading it. If they are left with questions, and maybe have a few arguments, xxx xxx xxxxxr."
Answer 2 All the better

Question 3 Who illustrated the cover for Gwendy's Button Box?
Answer 3 Ben Baldwin

And the three lucky winners who will each get a signed (by Richard) copy of the book is: Frank Willson, Sue Anderson and Linn Dunn. Congratulations!