Reading Stephen King: New Book About King
Posted: April 6, 2017, 21:03:12
This fall Cemetery Dance will release a book called Reading Stephen King with essays about why we love reading the works of Stephen King. The book is edited by Brian Freeman and illustrated by Ray Russotto.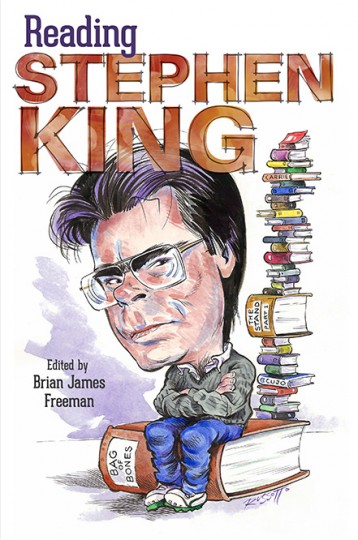 Table of Contents:
- "Introduction" by Brian James Freeman
- "Sometimes You Go Back" by Stewart O'Nan
- "Christine" by Richard Chizmar
- "The Art of Stephen King" by Frank Darabont
- "Spock's Not The Only One Who Can Mind Meld: Stephen King and the Telepathy of Writing" by Stephen Spignesi
- "Disappearing Down That Rabbit Hole" by Justin Brooks
- "The Politics of Being Stephen King" by Tony Magistrale
- "The Adventure of Reading Stephen King" by Michael R. Collings
- "Reading the Lost Works of Stephen King" by Rocky Wood
- "Twins and Twining in Stephen King's Dark Tower Series" by Robin Furth
- "King Since Scribner" by Kevin Quigley
- "Being a Non-US Stephen King Fan" by Hans-Ake Lilja
- "The Role of Religion in Stephen King's Desperation" by Billy Chizmar
- "From A Buick 8" by Jack Ketchum
- "Living in a Web of Mystery" by Bev Vincent
- "The One That Got Away" by Mick Garris
- "My Accidental Obsession" by Jay Franco
- "Stephen King Celebration" by Clive Barker

Order your copy now from Cemetery Dance.