The Dark Tower Still Filming
Posted: March 5, 2017, 23:54:07
The Dark Tower had some additional scenes filmed in LA this weekend.



Idris Elba as he jumped straight into shooting scenes for his new action movie The Dark Tower in Los Angeles on Saturday.

Wearing a number of layers, he sported a padded waistcoat and utility belt over his scratched leather pants, while a crowd appeared to form around the film's set.

Looking as though his character had been rolling around in the dirt, Idris completed his costume with white blood stained wraps around his hands and a bag draped across his body, resting on his back.



For more photos head over to Daily Mail.

Ron Howard posted this photo of him, Matthew McConaughey & Akiva Goldsman from the set.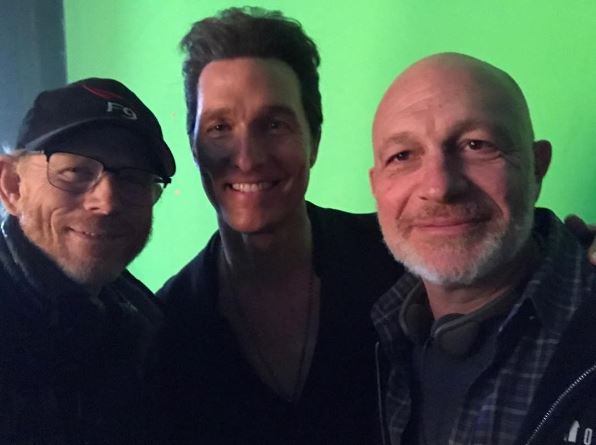 Thanks to Lou Sytsma & Anders Jakobson