Posted: March 9, 2016, 10:36

_

You are standing eye to eye with King. He is signing your book. What would you say?

I have met King twice. The first time was in London 2006 when he promoted Lisey's Story. I actually met him 5 times during his stay in London. The first time was at a book signing. Here is what was said: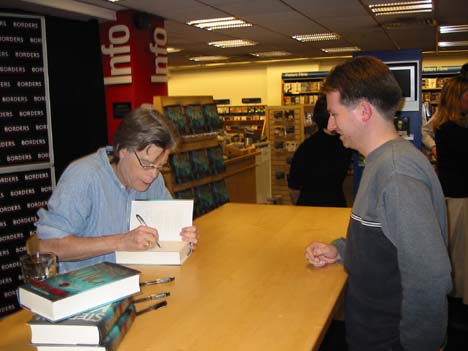 King: Hi How are you?
Lilja: Fine and you?
King: Fine.
Lilja: Are your hand tired?
King: No it's OK, it's on autopilot.

Pretty lame I know…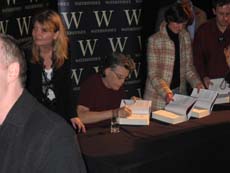 The second time was at a reading he did and there was also a book signing after. Here much wasn't said since it was very fast paced. A lot of fans that wanted to get books signed.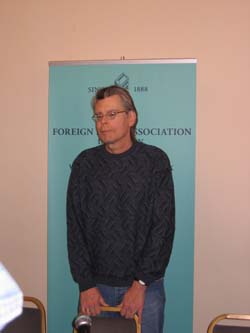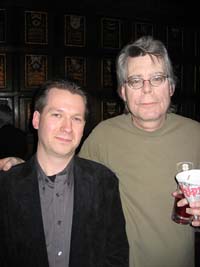 The third time was definitely the best one. It was at a publishing party and here I got to shake King's hand, take a photo and say:

It's a real honor to finally meet you!

King replied: It's an honor to meet you to.

The fourth time I met King was at a press conference he did for the book where I actually got to ask him a question (the last one before the press conference was over). At the reading King had mention that he was releasing a new Bachman book and I asked what it's title would be and as far as I know this is the first time King confirmed that it was Blaze. I also got a book signed.


The fifth and last time was at yet another signing. This time I didn't say anything to King except "Thanks" and extracted my hand. At the same second he reached for his glass of Coke and there was a second of total confusion. Then he put forward his left hand and I shook that...

The next time I met King was in Hamburg 2013. Here I went to a reading but also a Meet & Greet with King. At the Meet & Greet I got two books signed and once again took a photo with King and shooke his hand. Not much was said here except "Thanks" since there wasn't much time for each fan but it was once again fun to meet King. At the reading he told us about the idea that later turnd into the story That Bus is Another World.



If you want to read more about these meetings you can do so here:
London 2006
Hamburg 2013

Now it's your turn. Have you met King? What did you say to him and what did he reply? If you haven't seen him and are planning to go to any of the events this summer, do you have anything special you want to say to him?

See where King will appear this summer