Lilja's Library 20 Years
Posted: December 16, 2015, 10:24:03
Next year (16 days from now) Lilja's Library turns 20 years. It's a strange thought that the site has been online for so long. That I have updated it if not daily at least 3-4 times a week for all those years. Anyhow, 20 years have passed since the site went online and I'm going to celebrate that all year long. Some things I know about, some things are still just ideas and some…well, I just can't tell you about…just yet.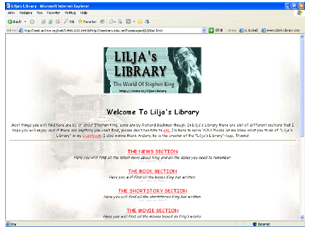 One thing I can tell you is that I hope 2016 it going to be a great year and I'm going to do all I can to make that happen. And I hope you will all join me in the celebrating of Lilja's Library's 20 years online. And that starts right now.

Some time ago, quite some time ago to be exact, I asked you about ideas for the site to expand and where and what you'd like to see from Lilja's Library in the future. One of the things that came out of it that time is the podcast I'm now running with Lou Sytsma. And who knows what might come out of it this time. Nothing is too big and nothing is too hard. If you want it I'll do my best to give it to you, with some limitations (best I add that).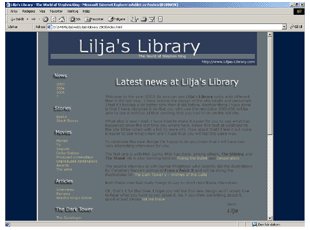 So, let me know what you would like to see, or where you'd like to see Lilja's Library in the future. Hopefully we have at least 20 more years to go. Send you suggestions to me by mail, in a comment below, on facebook or twitter. Or if you have my number, why don't you give me a call?

I'm looking forward to hearing from you! / Lilja