New French Book About King's Work
Posted: December 10, 2014, 13:20:52
Here is a book about King's work. It's focused on the French market and in French but if you understand that, please check it out. And for the rest of us, when will there be an English translation?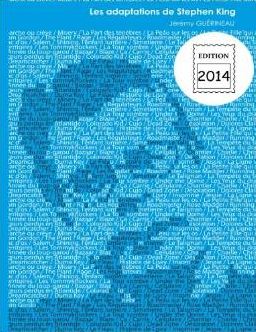 "Les adaptations de Stephen King", is a french book about Stephen King's adaptations, but in a wide meaning of the word "adaptations" : it is not solely about the movie adaptations (the movies / series / short movies, dollar babies / documentaries / theater, musical / cameos is the biggest section of the book), but it also deals with the video games, the illustrations, the comics & graphic novels, the musical adaptations (which includes subsections about Stephen King as a singer / Stephen King as a reader of audiobooks / Stephen King's essays ins albums), and the french translations.
This 2014 version is available worldwide on amazon, for about 10€ / $10 / £8, or as an ebook for 2€. Furthermore, the Club Stephen King organise a contest with 10 ebooks given away, and they will add another 10 ebooks for each 100 social shares on Facebook / Twitter.
Here is the link on my website about the book+contest :
http://club-stephenking.fr/2027-les-adaptations-de-stephen-king-livre
Here is the amazon.com link :
http://www.amazon.com/gp/product/2953848312/?tag=csk21-20
And the text from the back cover:
"You love Stephen King books, but have you ever wondered :
- If you have seen all the movies based on Stephen King's work?
- If you are missing some of the DVDs?
- If one of the stories that you love have been adapted? With which actors?
- You have noticed Stephen King in a movie, but you are not sure.
- Where to find documentaries about Stephen King?
- If there are video games or comics based on his work?
Have you read everything that had been published in France?
As a french collector, you are looking for a first edition but do not know his specifics?
This book will help you answering all those questions, but also fullfilling your movie collection!