Win a Signed Haven Cast Photo
Posted: November 26, 2014, 15:35:01
I have a photo of the cast from Haven (Emily Rose, Lucas Bryant, Adam Copeland and Eric Balfour) that they all have signed and now I'm going to give it away to one of you. The only thing you need to do is enter this contest.

Usually there are a lot of rules with a contest but not this time. This time I want to give you the freedom to do what you want…almost. The only thing I'm going to give you is a one sentence instruction and then it's up to you to run with it. And as long as you follow it you can't go wrong.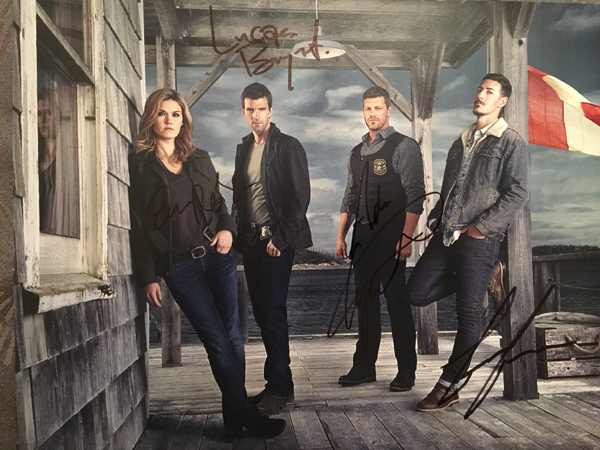 I will then judge the entries and select a winner and I will tell you this. I will be picking the winner out of what I like, what I think is creative and what I think is fun. I want to be able to see that you have put some thought into it. OK, are you ready? Here it comes:




"Illustrate a trouble"



If you don't know what this means you have probably not seen Haven but if you have you should know what I mean. Now it's up to you. Run wild and send in your entry no later than December 20.

Send your entry to me by email info[a]liljas-library.com and if you for any reason can't send it by email. Please email me and we'll work it out. OK, Good Luck!