Share your Christmas and win a limited Shining
Posted: December 6, 2013, 14:00:35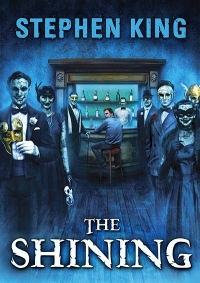 Its contest time again here at Lilja's Library. This time it's a copy of Subterranean Press Gift edition of The Shining at stake. Since it's almost Christmas the contest will have a Christmas theme. What you need to do is send me a Stephen King themed Christmas photo. What's on the photo is totally up to you, just think Christmas and Stephen King. And since most of you probably will take a lot of photos during the holiday anyway this should be easy…

Send the photo or photos (you can enter as many as you like) by email to info[a]liljas-library.com no later than January 12. Then on January 13 I'll post my top 5 favorites on Lilja's Library and give all of you a chance to vote for your favorite. The one getting the most votes will be the winning photo.

The book will be released in mid-January 2014 Dust jacket and interior illustrations are done by Vincent Chong. More info about the book can be found here

Good Luck!