I Am a Doorway, new Dollar Baby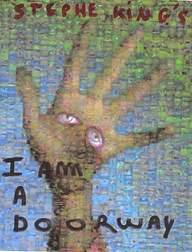 Posted: March 22, 2006, 22:22:03
A new Dollar Baby will soon see the daylight. It's Giuliano Dinocca who'll turn I Am a Doorway into a Dollar Baby.

It will be done this year and Arthur will be played by Giuliano Dinocca, Richard (probably) Florent Van Liebergen.

It'll be directed by Giuliano Dinocca (Dinocca Productions France) and shot between March-April in Bobigny, France.