More info about Hard Listening
Posted: May 17, 2013, 10:03:37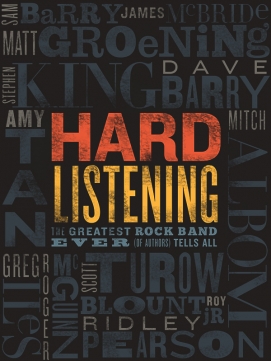 This was released on King's site:



On June 18, 2013, a new eBook will be released by Coliloquy.com titled Hard Listening, an anthology written by members of the Rock Bottom Remainders. Of particular interest to fans of Stephen's: his contributions to the book include a new essay, a new short story, and several candid email exchanges. There is also a featured writing contest, in which several of the authors (including King) contributed short stories written in the author's style. Readers then get to vote on which piece was actually written by King before seeing the results.



From the table of contents we learn that there will be letters and an essay from King called Just A Little Talent by Stephen King.

Read more here and check out an excerpt here.