Posted: November 14, 2012, 21:56

_

Its contest time at Lilja's Library. It's been a while but now it's about time. At stake this time are three (3) copies of The Talisman and three (3) copies of Black House on MP3 CD. Three lucky winners will get a copy of both books, how about that? There are three way's you can enter.

1. Post a comment below in which you let me know why you should win.

2. Follow Lilja's Library on Facebook and comment on one of the post I have posted there. Your comment must contain the words "Lilja's Library" though…

3. Follow Lilja's Library on Twitter and make a post about what you want. The post need to contain the hash tag #followLiljasLibrary though.

Not to hard right? So, get to it ASAP. I will draw the three lucky winners on November 30. The contest is open to anyone everywhere and you can enter as many times as you want. Good Luck!

The Talisman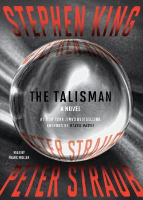 Jack Sawyer, twelve years old, is about to begin a most fantastic journey, an exalting, terrifying quest for the mystical Talisman—the only thing that can save Jack's dying mother. But to reach his goal, Jack must make his way not only across the breadth of the United States but also through the wondrous and menacing parallel world of the Territories.

In the Territories, Jack finds another realm, where the air is so sweet and clear a man can smell a radish being pulled from the ground a mile away—and a life can be snuffed out instantly in the continuing struggle between good and evil. Here Jack discovers "Twinners," reflections of the people he knows on earth—most notably Queen Laura, the "Twinner" of Jack's own imperiled mother. As Jack "flips" between worlds, making his way westward toward the redemptive Talisman, a sequence of heart-stopping encounters challenges him at every step.

An unforgettable epic of adventure and resounding triumph, The Talisman is one of the most influential and highly praised works of fantasy ever written.
Black House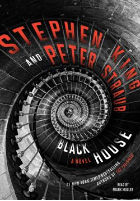 Twenty years ago, a boy named Jack Sawyer traveled to a parallel universe called the Territories to save his mother and her "Twinner" from an agonizing death that would have brought cataclysm to the other world. Now Jack is a retired Los Angeles homicide detective living in the nearly nonexistent hamlet of Tamarack, Wisconsin. He has no recollection of his adventures in the Territories, and he was compelled to leave the police force when a happenstance event threatened to awaken those long suppressed and dangerous memories.

When a series of gruesome murders occur in western Wisconsin that are reminiscent of those committed several decades earlier, Jack's buddy, the local chief of police, begs Jack to help find the killer. But are these new killings merely the work of a disturbed individual, or has a mysterious and malignant force been unleashed in this quiet town? What causes Jack's inexplicable waking dreams—if that is what they are—of robins' eggs and red feathers? As these cryptic messages becomes impossible to ignore, Jack is drawn back to the Territories and to his own hidden past.