Posted: May 14, 2012, 16:15

_

OK, I think it's time for a contest again here at Lilja's Library, don't you agree? And since there has been requests for a contest where you have to use your imagination I'll give you just that. Your task this time, should you choose to accept it is…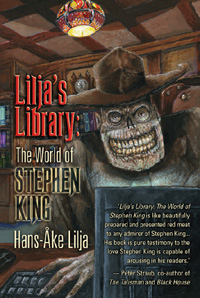 Promote Lilja's Library!

Easy right? Yeah, could be but you have to document yourself while you do it. Either by photo, video or audio. The best promotion will win a copy of my book (signed if the winner wants) and you can send in as many as you like. That's all the rules there is.

You can do it any way you want. Put a tattoo, real or fake and show of at the beach. If you work on the radio station, mention the site. Draw the url in the sand. Post a link in a fun place, put bookmarks in every book in your local library, find a unusual spot to put the url... Only your imagination (and the law) might set boundaries for your creativity. Document it and send it to me in a mail to info[a]liljas-library.com (let me know if you for some reason can't mail it and we'll find out a way). Please don't post it on facebook or any other place though since that will make it hard for me to find. OK?

Deadline is June 14 (which gives you a month to get it done) and then I'll post the winning entry on the site on June 15. Hopefully I can use the winning entry to promote the site. Good luck everyone and let the imagination run free!