Posted: February 16, 2012, 09:28
_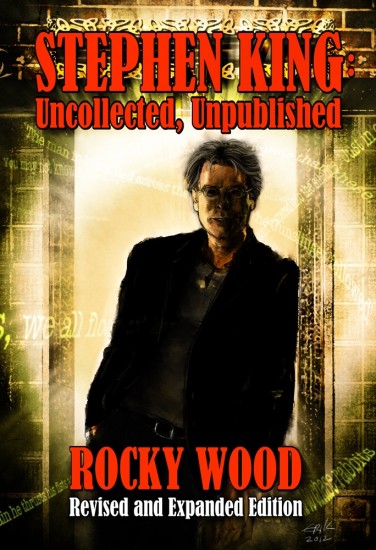 I got some very exciting news today from Rocky Wood. Check it out:

So, here's big NEWS!! A new FOURTH edition of Stephen King: Uncollected, Unpublished. Hardcover, signed (by me), with all profits going to my ALS/MND fund. And here's the real kicker - Stephen King kindly answered dozens of questions for me, clarifying things we never knew about. This is likely to be the DEFINITIVE book about all the things King has written that either have not been published, or not collected in his mainstream books.

Please note Overlook are only printing copies to cover the PRE-ORDER - if you don't pre-order you won't get a copy, unfortunately. And also, don't forget the book has a story by King that ONLY appears in this book - Chapter 71 of Sword in the Darkness; and also a poem - 'Dino' and this is the only book that poem appears in. So don't miss out.

So, don't waste any time, get your copy here.