Posted: January 17, 2012, 23:10
_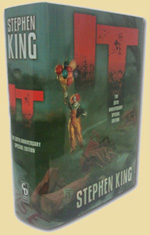 It's contest time here again at Lilja's Library and this time I'm going to try something new. Most of you probably know Marv: The Library Policeman but few probably know who he was before he became Marv. Before Marv, his name was Marvin S and he was a normal human being like you and me…until that fateful night at the library that is… But what happened? Well, that is what I want you to tell me!

And you need to do it in the form of a story. The two best stories will then be crowned winners and before I tell you what the prizes are, here are some rules you need to follow.

1) You should base your story on the original illustration Glenn Chadbourne has done (see below).
2) The story should be between 1,500 and 2,000 words.
3) You need to send me the story at the latest on Sunday February 19th, 12 PM Midnight Swedish times (that is 6PM New York time).
4) You can submit as many stories as you like.
5) The story has to be written in English.
6) You should send the story to me by mail at info[a]liljas-library.com

That's it!

And the prize then? Well, one lucky winner will get the original drawing by Glenn (eight and a half by eleven inches) used as inspiration for this contest and another lucky winner will get a copy of Cemetery Dance's Gift Edition of IT. Really good prizes if you ask me. So, get to work. I really look forward to see what you come up with. And so does Marv…

To stay updated about this contest, upcoming contests and all news about Stephen King follow Lilja's Library on facebook and twitter.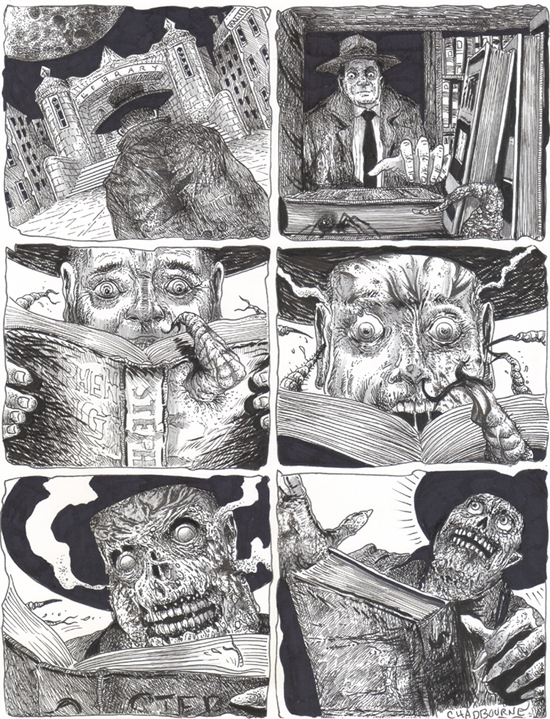 Thanks to Glenn Chadbourne and Cemetery Dance for donating the prizes!