Limited Full Dark, No Stars from CD
Posted: October 19, 2010, 17:00:00
Cemetery Dance just announced a limited version of Full Dark, No Stars that they are releasing later this year.


Cemetery Dance Publications is very pleased to announce our Deluxe Special Edition of Stephen King's chilling new collection of novellas. The tales in Full Dark, No Stars are bleak, featuring some of the darkest moments of any King work in recent memory, and we've brought together a team of five acclaimed artists to create nearly twenty exclusive illustrations including B&W pieces and glossy color tip-ins.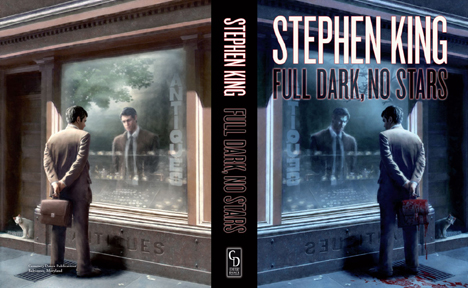 This fine collectible volume will be available in three editions printed in two colors on a high-quality paper, and the oversized Collector's Gift Edition will be issued with the smallest print run of any Stephen King Gift Edition since we published From a Buick 8 in 2002. As many collectors know, that was one of the rare Gift Editions to sell out before publication and to go up in value significantly over the years.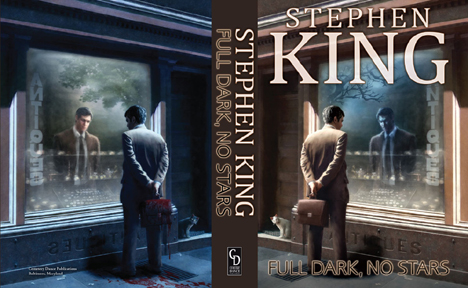 Secretly rolling at the printer since September and on schedule to ship at the end of the year, the Cemetery Dance Deluxe Special Edition of Full Dark, No Stars will be the perfect addition to any Stephen King collection. We don't expect any of our editions to last very long given the low print runs, so don't wait to place your order or you might miss out!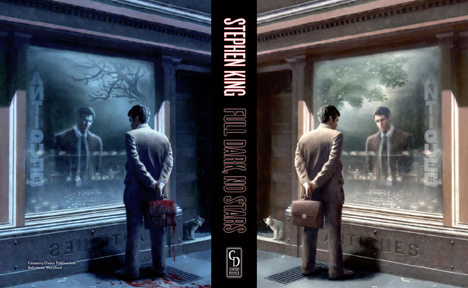 Full-color front and back cover artwork by Tomislav Tikulin Color and B&W artwork for "1922" by Glenn Chadbourne Color and B&W artwork for "Big Driver" by Jill Bauman Color and B&W artwork for "Fair Extension" by Alan M. Clark Color and B&W artwork for "A Good Marriage" by Vincent Chong