More Haven
Posted: April 1, 2010, 13:36:11
Here are some new info about Haven: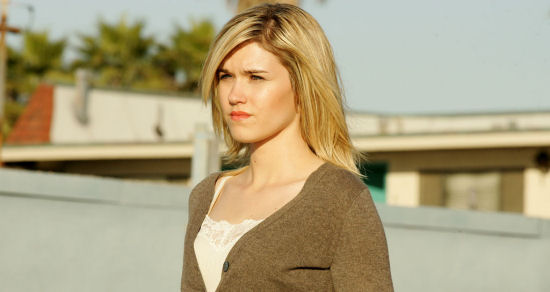 Stephen King's novella "The Colorado Kid" is coming to Syfy as Haven, and its leading lady, Emily Rose, recently spilled some beans about the show, which will premiere in July.

"It's definitely based on the characters of 'The Colorado Kid,' but I would say it's about a girl named Audrey [Parker], who's an orphan and becomes an FBI agent," Rose (Jericho, John From Cincinnati) said last week in an exclusive interview at Syfy's upfront session for advertisers in New York. "She ends up getting sent on this case up in Maine. When she goes up there, she kind of starts having these things happen to her, and she sort of starts feeling like she's been called home. Paranormal things happen, and some exciting things happen for her, and it's not only her unraveling this murder case, but kind of unraveling the case of herself, honestly. It's pretty fascinating."

More specifically, Haven is a small town in Maine that is literally a haven for cursed people, many with supernatural powers, and when the curses start kicking in again, it's up to Parker to help put a halt to them. In addition to Rose, the cast includes Lucas Bryant (Odyssey 5, Queer as Folk) as Parker's wry partner, Wuornos, and Eric Balfour (24) as Duke Crocker, a mysterious local.

"She's a strong-willed girl," Rose said of Parker. "In order to identify with her, I have to think, 'What's it like to really not have a family, to not have a place to go home to for Christmas or not have anyone you belong to?' And she ends up finding belonging within the FBI, and that's kind of fascinating to me. That drives her, the mystery of self, the mystery of belonging somewhere."

The show, which has a 13-episode commitment from Syfy, will be executive-produced by the Dead Zone team of Lloyd Segan and Shawn Piller, while their Dead Zone partner Scott Shepherd—who also worked on Tru Calling—will serve as show runner. Production on Haven is set to begin soon in Halifax, Nova Scotia, and the series should premiere on Syfy this summer.

Haven will represent Rose's first major credit, with her name at the top of the call sheet. It's a challenge she welcomes. "It's a big responsibility," she said. "The great part of that responsibility is that you really get to set the tone for the show. You get to set an excitement to be there at work, to look around you and really rally everyone. It's a huge responsibility, but one I am so excited to take on."

Thanks to Al Mattice.