NEWS - CREEPSHOW
Posted: September 25, 2020, 08:40:39
Shudder just announced that they are airing an animated Creepshow special on October 26. The special will feature two stories. Survivor Type by King (featuring the voice of Kiefer Sutherland) is about a man trapped on a deserted island struggling to stay alive. Twittering from the Circus of the Dead by Joe Hill (featuring the voice of Joey King) is about a teenager on a family road trip that turns sinister.



Posted: September 27, 2019, 11:00:33
Here are my thoughts about the episode Gray Matter from the first episode of Creepshow.

The Creepshow movies are labeled horror comedy and have tagline like "The most fun you'll have being scared". They are also based on comics from the 50's but even though I try to take that in consideration here it still feels cheap.

Posted: July 23, 2019, 09:12:19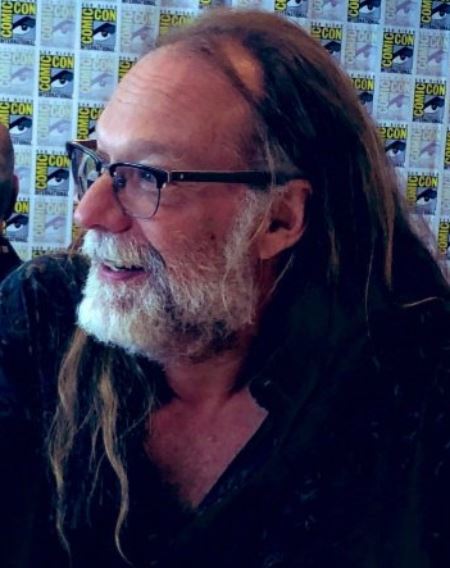 Greg Nicotero explains why it was first mentioned that it would be King's story Survivior Type and then Gray Matter that he adapted for Creepshow in this interview with Daily Dead.

How many episodes did you direct, then?

Greg Nicotero: I directed two of them. I directed "Gray Matter," which is the Stephen King story. Steve was the first call I made when this got going. I just said, "Listen, it's not Creepshow without a story from you. What do you think?" And he said, "I have the perfect story for you." He sent me "Survivor Type," which is this unbelievable story about a guy who's stranded on a desert island and ends up cutting off parts of his body and eating them as he goes. And I'm like, "Well, listen, if Stephen King says this is the story, this is the story." So I wrote the script for it, and when we started working out just how we were going to shoot the show, because we were super ambitious, I realized I didn't know how we're gonna do that story without a lot of visual effects. Plus, we would actually have to fly to an island and shoot it.

So I asked him for another story, and that's when I remembered "Gray Matter." And in terms of our show, it's much more of a personal story, and he went, "Yeah, okay, you can take that one." So, I directed that one. There was another story that was the first story that I read when we were looking for material, by David J. Schow, who's a really good friend of mine. It's called "The Finger." It's about this dude who's walking along and he finds a finger on the ground and he picks it up and he brings it in his house. The next day it's an arm. And then the next day, it becomes this creature and it becomes like his little buddy. It's a really great story, too.

Posted: July 20, 2019, 00:31:41
Here is the first trailer for Shudder's Creepshow. The series will premier in September.


Posted: July 16, 2019, 08:36:43
Here is a poster for Shudder's Creepshow. A modern version of the postster for the first Creepshow 2 movie where The Creep is watching TV instead of sitting in a movie theatre.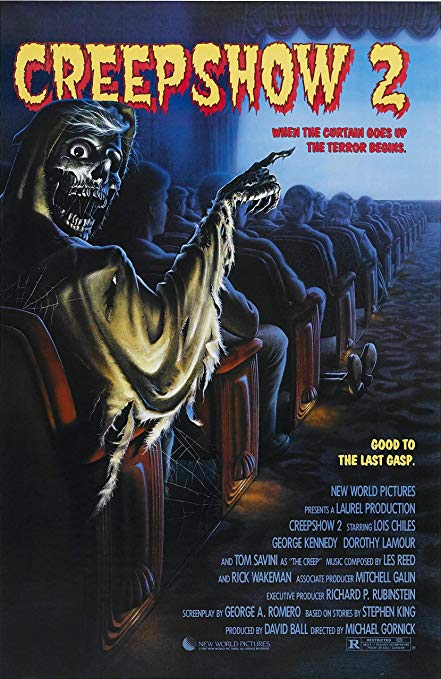 Thanks to Ed.
Posted: April 25, 2019, 09:38:35
Check out this video where Greg Nicotero talks about the upcoming Creepshow TV series.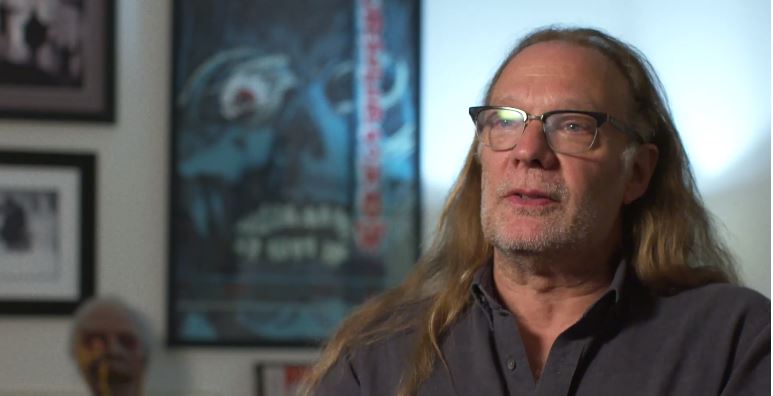 Posted: April 3, 2019, 23:17:55
Horror streaming service Shudder announced new castings for its anthology series Creepshow. Breaking Bad's Giancarlo Esposito, Saw's Tobin Bell and the original Creepshow film, Adrienne Barbeau will all star in King's Gray Matter. The episode will be directed Greg Nicotero.


"I feel I'm in great company getting the opportunity to direct a story written by Steve. Between Salem's Lot, Pet Sematary and The Stand, I've always found his stories rich in relatable characters forced into supernatural situations beyond their control—the everyday person's primal fears. To visualize 'Gray Matter' for Creepshow with the help of Adrienne, Giancarlo and Tobin was about as good as it gets for a horror fan from Pittsburgh!"

Greg Nicotero

"I was thrilled when Greg asked me to join the Creepshow world once again. And then working with Tobin and Giancarlo, with Greg as our director, well, that was the icing on the cake — no, not that cake. Oh, you know what I mean."

Adrienne Barbeau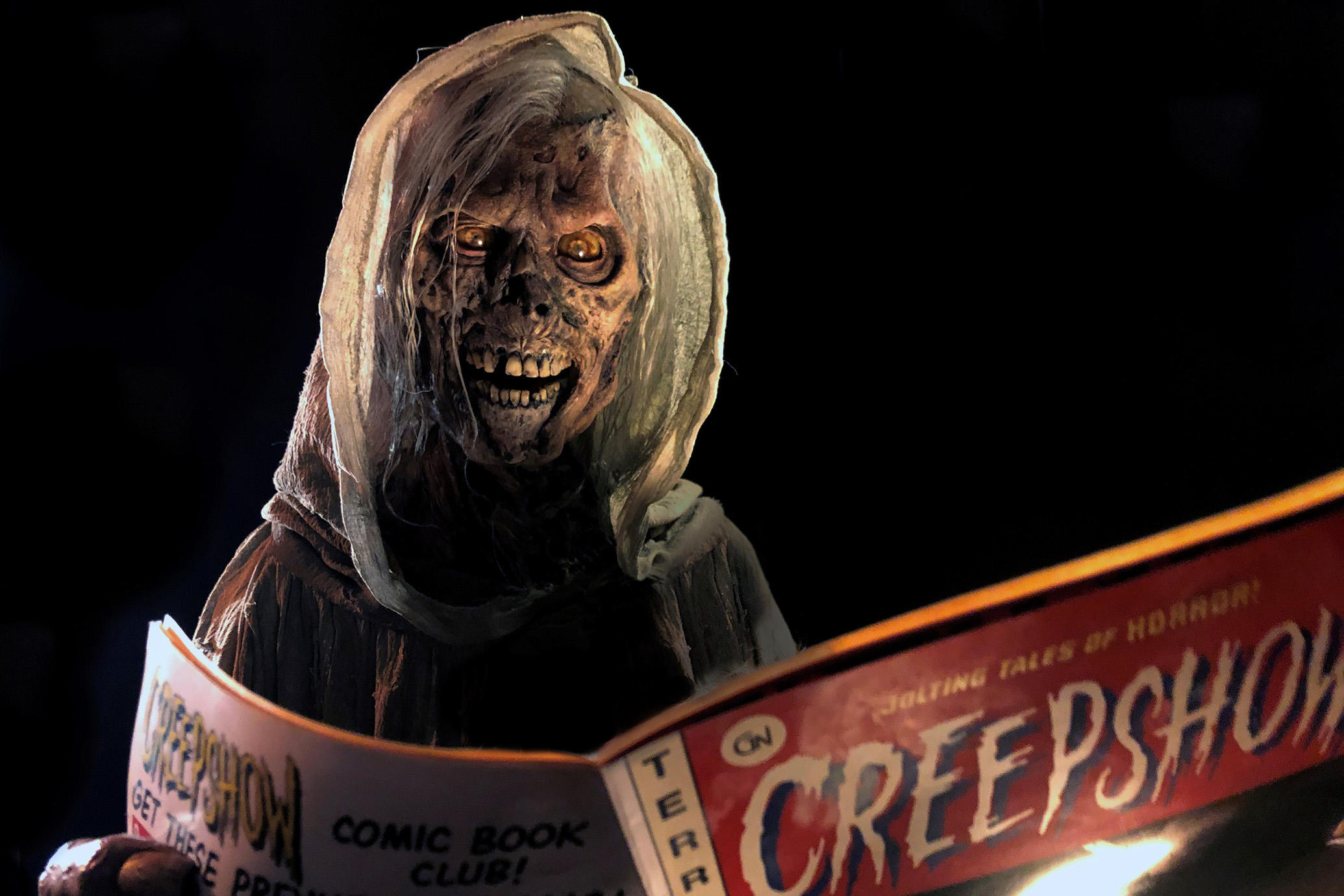 Posted: February 16, 2019, 09:30:46
The Creepshow TV series has begun filming, and executive producer Greg Nicotero has provided a first look at the new and improved version of The Creep.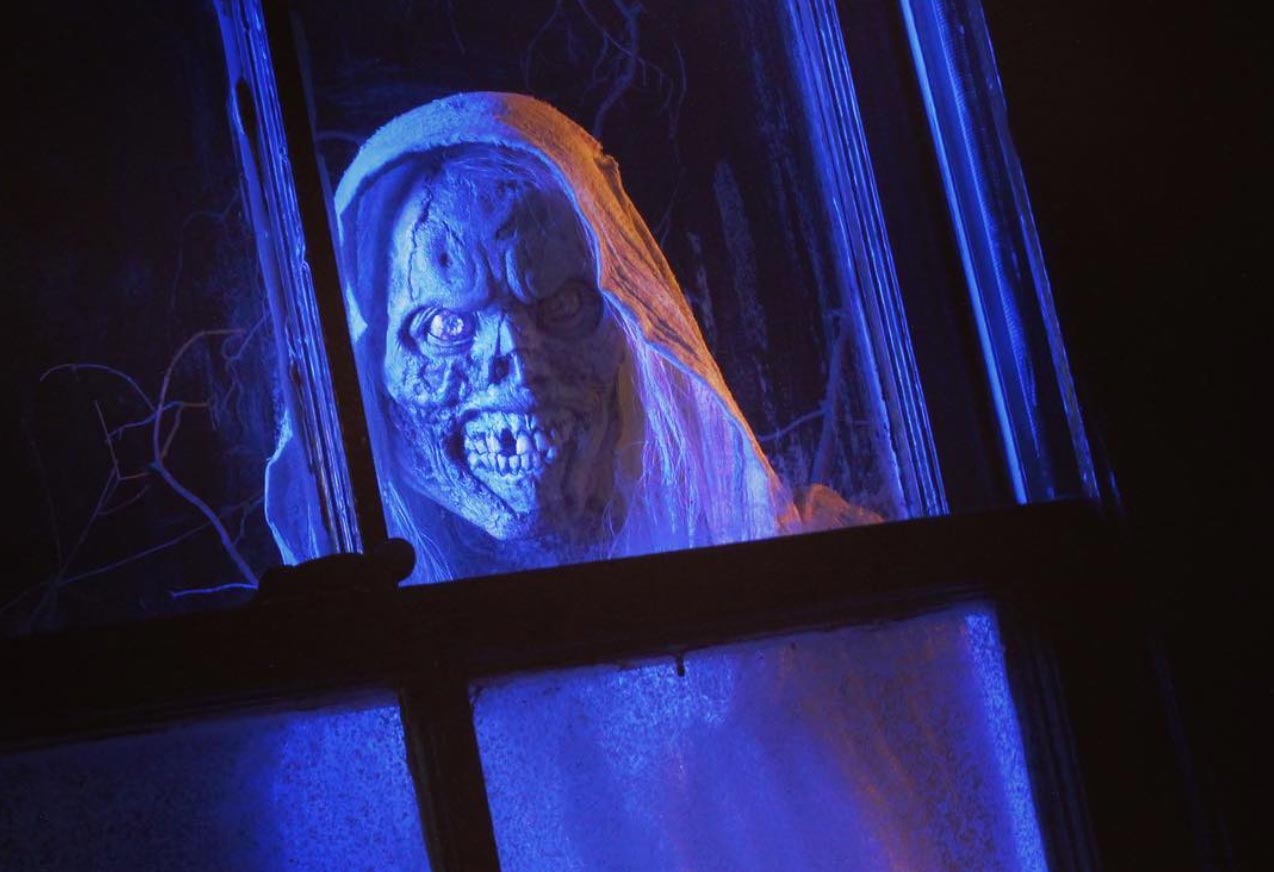 Read more
here
Thanks to Anders Jakobson
Posted: February 11, 2019, 12:04:35
This press release was sent out by Shudder last week and tells us that work has begun on the TV show Creepshow. It's unclear though why it says "as-yet unannounced Stephen King story" when it was earlier reported that it's Survivor Type they're adapting.


Press Release: Shudder, AMC Networks' premium streaming service for thriller, suspense and horror, announced today that production has begun on its first long-form original TV series, Creepshow, in Atlanta, GA. Executive produced by The Walking Dead's Greg Nicotero, the horror series is based on the iconic 1982 anthology film written by Stephen King and directed by George A. Romero.

The six-episode season will feature an adaptation of an as-yet unannounced Stephen King story, as well as segments based on stories by other award-winning and acclaimed horror writers, including:

● "By the Silvery Waters of Lake Champlain" by Joe Hill (NOS4A2)
● "House of the Head" by Josh Malerman (Bird Box)
● "The Companion" by Joe Lansdale (The Bottoms)
● "The Man in the Suitcase" by Christopher Buehlman (The Lesser Dead)
● "All Hallows Eve" by Bruce Jones (The Hitchhiker)
● "Night of the Paw" by John Esposito (The Walking Dead: Webisodes)
● "Bad Wolf Down" by Rob Schrab (Monster House)

Thanks to Billy Sven-Erik Bent Gustafsson
Posted: January 17, 2019, 00:15:52
Bloody Disgusting reports that one of the stories included in the upcoming Creepshow TV serie will be King's Survivor Type.

Production is getting underway in Atlanta, Georgia on Shudder's Creepshow revival, which will see effects master Greg Nicotero directing a handful of episodes. The first we have information on is titled "Survivor Type".

Thanks to J Chesnut
Posted: October 8, 2018, 11:28:51
Looks like the Creepshow TV series will have stories by King and Joe Hill. Here is what show runner Greg Nicotero said.

Nicotero participated in the the Shudder Panel at the annual New York Comic Con on Thursday, revealing further details about the series, including many of the writers whose stories will be adapted for the six part anthology series including Stephen King, Joe Hill, and Joe Lansdale among others.

Source: Horror News Network

Thanks to Herbert West
Posted: July 18, 2018, 22:56:55
Bloody Disgusting reports that Creepshow will be an anthology series on Shudder. It dosn't say if it will be using stories by King or just the name though...

EW reports that Shudder is bringing back Creepshow, only not as a film franchise. Next year, the streaming service will launch "Creepshow" as an anthology series, with makeup master Greg Nicotero ("The Walking Dead") directing the premiere!

Nicotero will also executive-produce and supervise the show's creative elements. His KNB EFX Group will handle the show's creature and makeup effects.

The series is scheduled to debut on Shudder in 2019. Each episode will tell original stories and be helmed by a different filmmaker.

Thanks to Herbert West