Bachman Exposed by Steve Brown
Bachman Exposed
- by Steve Brown
Steve Brown is the man who discovered that it was King that had written the Bachman book. Here he tells the story of how it happened.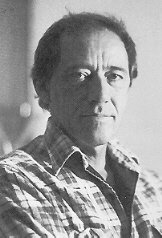 When I read an advance copy of Thinner, I was no more than two pages into it when I said, "This is either Stephen King or the world's best imitator." I began to ponder that maybe this *was* King. More or less as a kind of game, not real seriously, I took the subway over to the Library of Congress to look up the copyright documents. All but the oldest were copyrighted in Kirby McCauley's name - - a big clue, as KM was King's agent, but not conclusive. McCauley had many clients. I almost gave up at this point, as the oldest book was copyrighted before the LC changed to an easy computer system. But, just to be anal about it, I insisted the clerk go off and manually hunt up the document. She came back and handed it to me. There it was: Stephen King, Bangor, Maine. I xeroxed all documents and went home.
I admire and respect King and had no desire to do something that might hurt him. So I made copies of everything and wrote out a letter explaining my research. I told him I'd love to write some little article about this, but that if there was some sort of problem involved, to let me know and I would promise to keep quiet. I mailed the package to King c/o Kirby Mccauley. I expected at most some little note in return.
Two weeks went by. Then I heard a page over the intercom at the big bookstore I worked in. "Steve Brown. Call for Steve Brown on line 5." I picked it up and a voice said, "Steve Brown? This is Steve King. All right. You know I'm Bachman. I know I'm Bachman. What are we going to do about it? Let's talk."
It hadn't occurred to me he'd call, so I hadn't bother to give him my number or even the name of the bookstore. He had spent a whole afternoon calling every bookstore in DC trying to find me!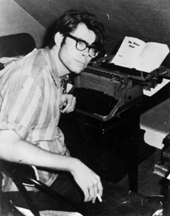 Anyway, we chatted for a while and he gave me his unlisted home phone and told me to call him in the evening. I ran out and got a tape recorder with a telephone attachment and interviewed him for three nights straight over the phone. He was very relaxed and very funny throughout. He didn't seem at all upset that I had found him out. He was extremely gracious and said that he wouldn't talk to anyone else but me (outside of simply admitting it), that mine would be the only lengthy interview on the subject.
It took a while for me to get it in shape and find a publisher. During this time King kept in contact and told me that more and more people had read Thinner and were coming after him. Finally I published it in the Washington Post. From there, it went everywhere.
My interview (with all the dirty words the Post made me take out) has been reprinted in the Underwood/Miller collection of essays on King, "Kingdom of Fear," for those interested.
I stress that there was never any hint of blackmail, that King talked to me of his own free will and gave me a lengthy interview at his suggestion, not mine. I think he knew that the truth was going to come out anyway, and he liked the idea of this nobody book clerk in Washington getting the story instead of the New York Times or something.
I should also stress that I did all this out of simple respect for the man and because, to me, it was a wild weird and kind of cool game. I did not "cash in" at all. King mentioned me by name in the intro to the original edition of the Bachman Books, but this has vanished in the current edition.
Richard Bachman links
Richard Bachman
Bachman - The Official Biography
The Importance of being Bachman by Stephen King