NEWS - LISEY'S STORY
Posted: July 16, 2021, 06:01:00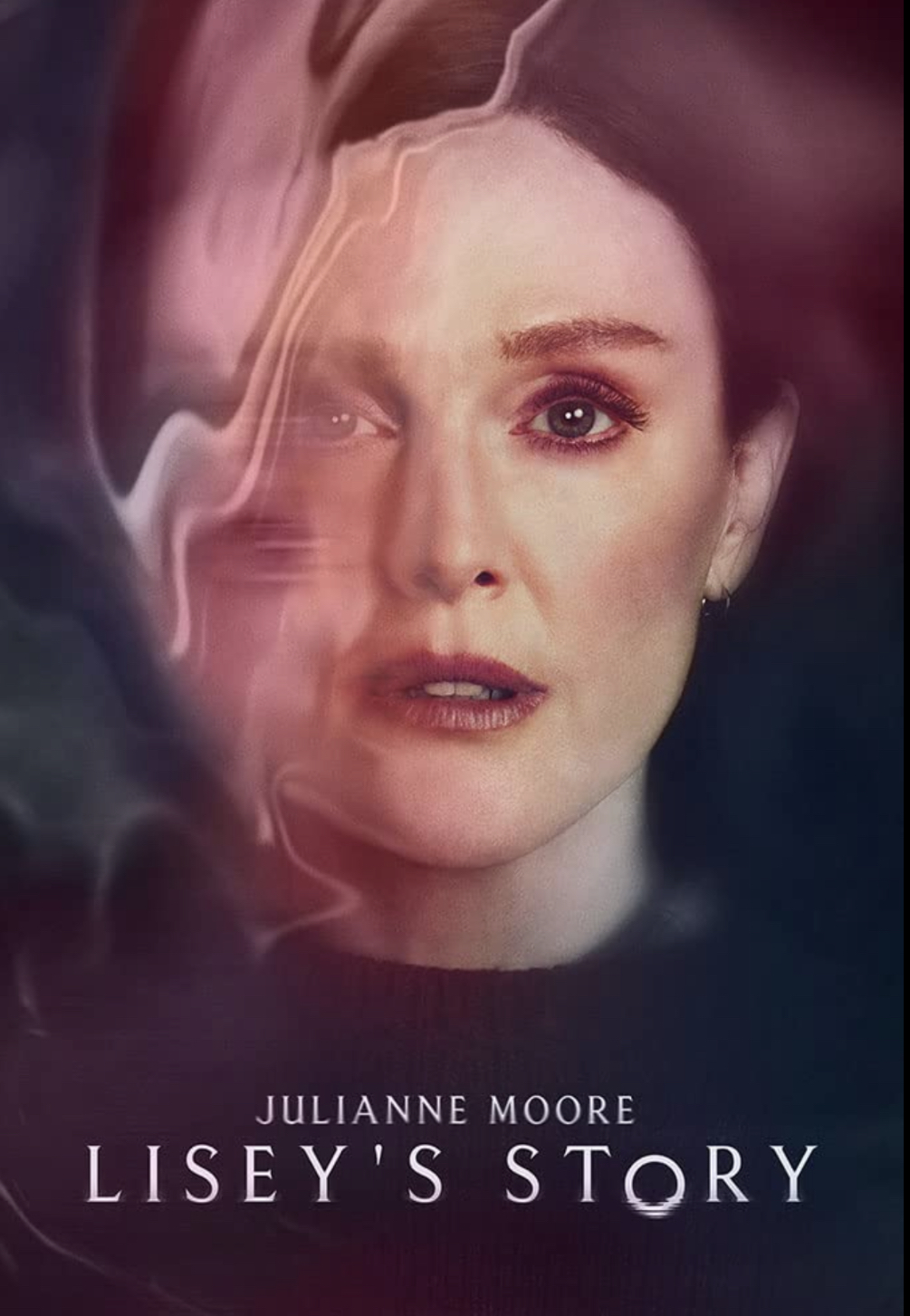 Lisey's Story has aired it's last episode and here are my thoughts about it.

Let me know what you think.

I like it but I think it will divide the fans into two camps. Those who, like me, appreciate that it's a rather slow burner that takes it's time and those who think it's too slow. Either way there is one thing you can't deny. It looks beautiful.

Posted: June 13, 2021, 18:36:06
King on CBS Sunday Morning talking Lisey's Story.


Posted: June 11, 2021, 21:10:00
Here is a preview of King's interview airing on Sunday on CBS.


Posted: June 11, 2021, 17:59:38
King will be on CBS Sunday Morning on June 13 talking about Lisey's Story.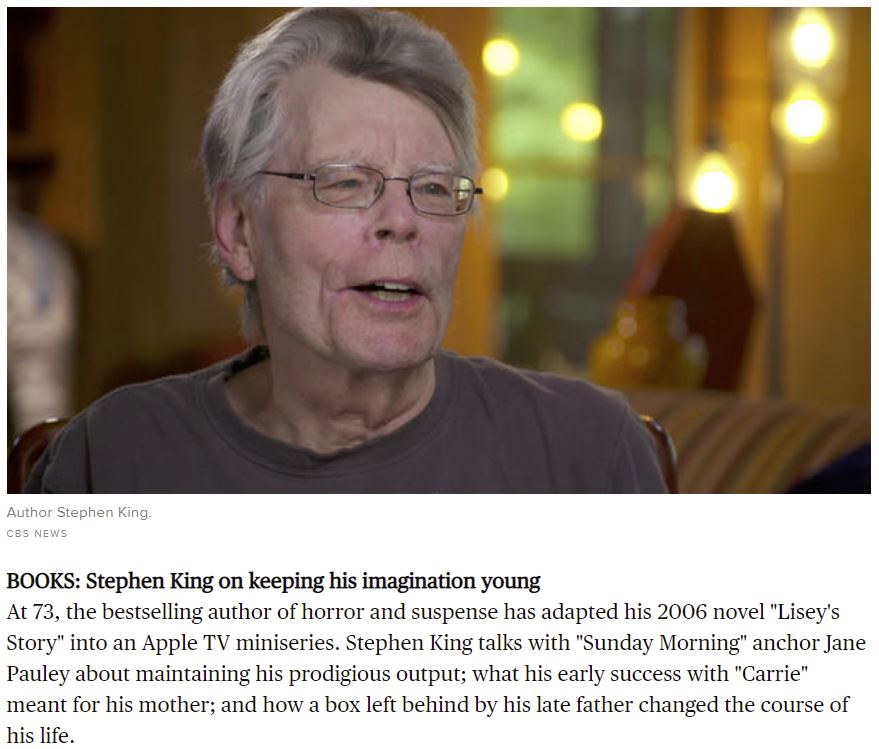 Posted: June 4, 2021, 11:11:58
Lisey's Story premiers today on Apple TV + with episode 1 and 2.


Posted: June 3, 2021, 23:50:39
Here is a new interview with King about why he wanted to adapt Lisey's Story himself. You need to subscribe to read though…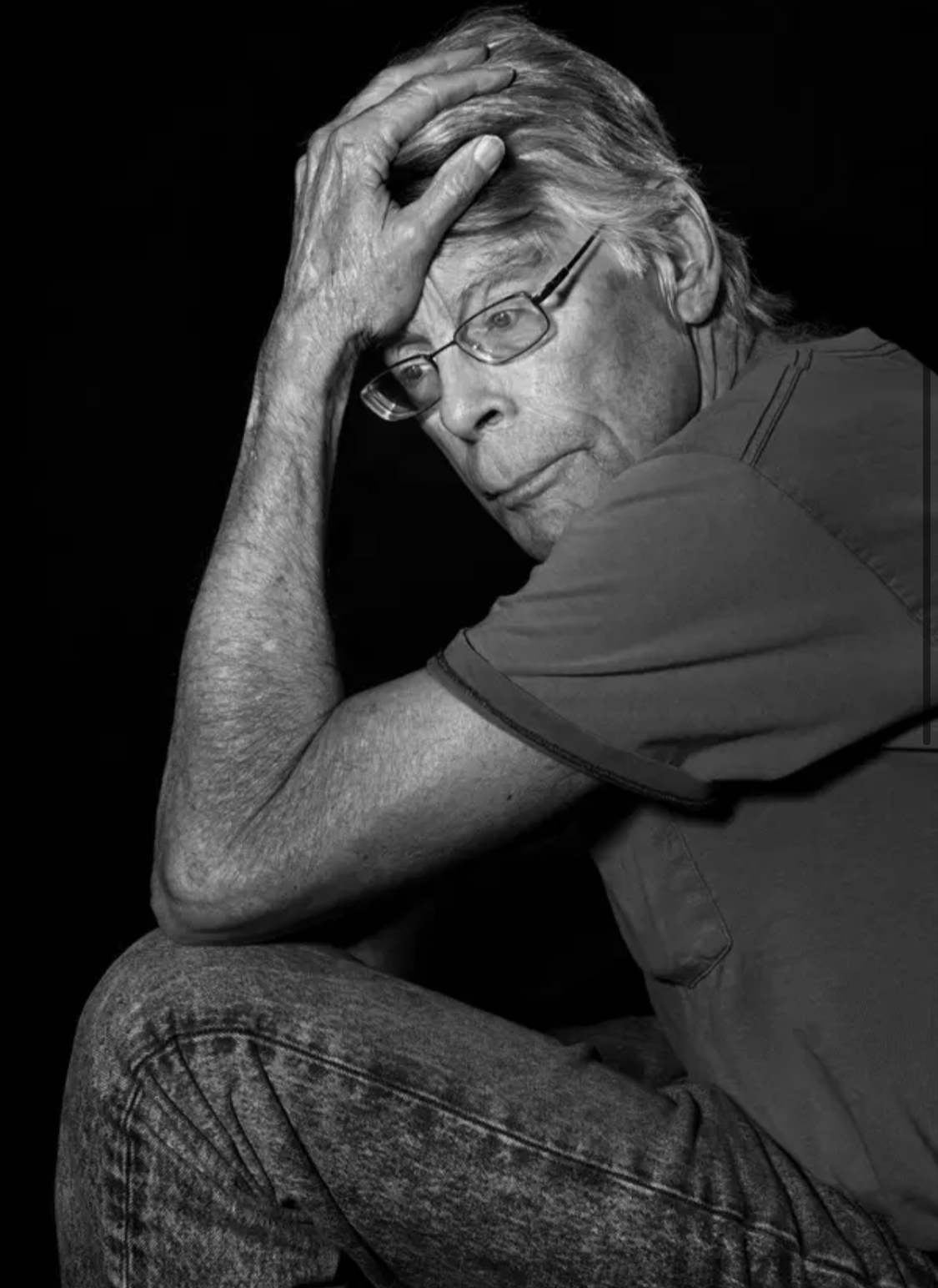 Posted: May 26, 2021, 20:10:09
King talks Lisey's Story. The series premiers June 4 on Apple TV+.


Posted: May 21, 2021, 11:24:50
Here is an interview with King where he talks about Liesy's Story, being "canceled" by J.K. Rowling and scary stalkers.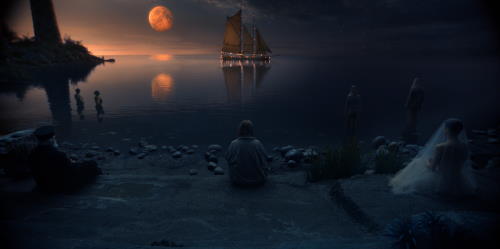 Posted: May 11, 2021, 15:32:12
Posted: May 11, 2021, 09:57:22
This means today!



Posted: May 11, 2021, 08:26:18
Julianne Moore and Stephen King talks Lisey's Story (premiers June 4th on Apple TV+) with Entertainment Weekly.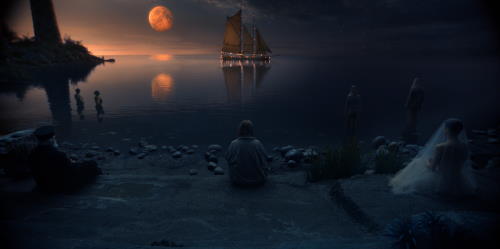 When Julianne Moore initially signed on to star in and executive produce Lisey's Story, she wasn't at all familiar with, well, Lisey's story. She just knew she wanted to work with Stephen King.
Fans of the book will be happy to know that the show is incredibly faithful to its source material, right down to all the genre-hopping. "It's all in there. Because there's so much in it — psychological horror, romance, mystery, a science-fiction-like quality, sort of scary brutality — sometimes I was like, holy cow, what now?" Moore says with a laugh.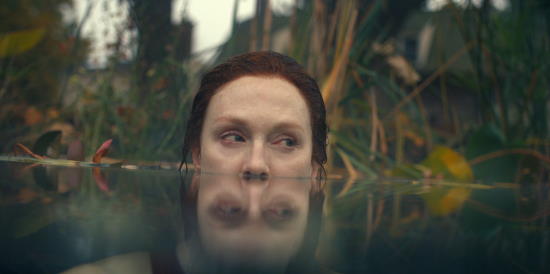 "I would never have gotten involved with this thing at my age, if it wasn't," King, who's 73, tells EW. "You know, they're all my favorites. I love them all. Some of them are difficult children to love, some of them a little bit easier. This is a little bit difficult to love, but I've always loved the story and that's the reason I got involved."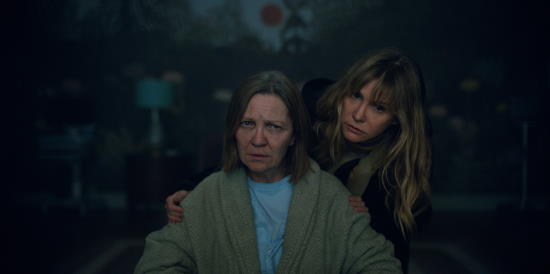 In fact, he says he kept the rights to the story to himself because he knew he wanted to be the one to adapt it, and it wasn't until he saw The Assassination of Gianni Versace: American Crime Story, of all things, that he felt he had to finally make it happen. "I looked at that thing and I said to myself, my goodness, this guy Tom Rob Smith wrote the whole thing. He wrote all eight or nine episodes, and I thought, well, if he could do that, and bring it home and do such a great job, what about Lisey?" he says.
"I was attracted to it because of Stephen, and also because it was something that was so personal to him,"
- Julianne Moore
Posted: April 13, 2021, 20:32:23
Vanity Fair released the news today that Lisey's Story will premier on June 4.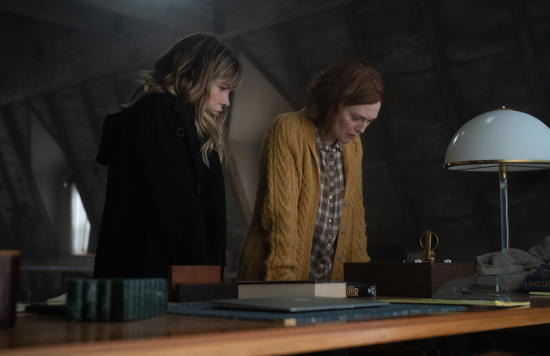 "I wanted to say something about marriage, about long marriage, and about celebrity and about the side of lives that are public and the sides of lives that are private—and the door between those two worlds.

In that sense, it's autobiographical, but only in the sense that you take what you know as a framework and then build something that's totally fictional on that. For one thing, I haven't died yet, but I did come back from almost dying when I had pneumonia. And they told Tabby, 'Prepare for the worst.'

King in Vanity Fair
Apperently the show plunges the viewers into the middle of its narrative and expects them to make their own sense of it, even as the characters do the same.

"I don't want to put anybody off. It's not a simple story. It's not a to b to c. You hope that the audience will understand that there are secrets here—there are really big secrets—and hope they'll stick with the show, find those things, and unravel them. I think everything becomes clear fairly soon."

King in Vanity Fair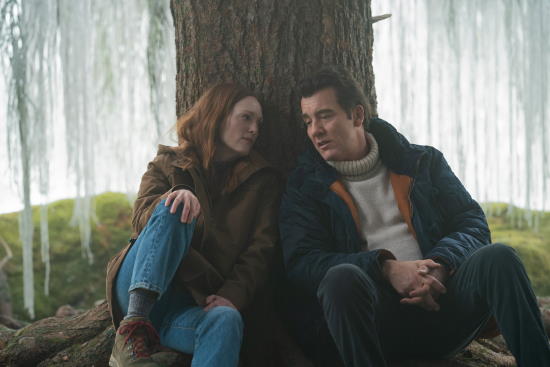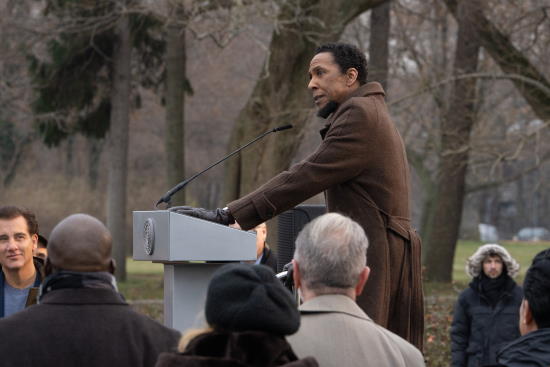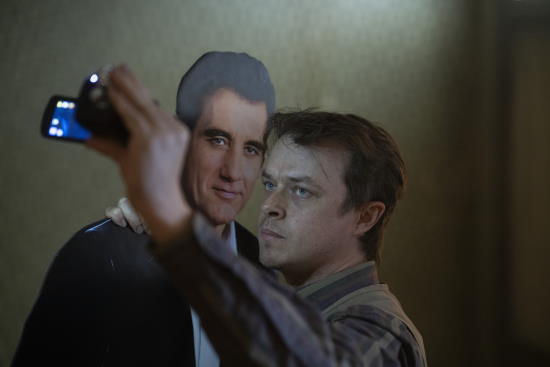 Posted: April 8, 2021, 13:33:05
A new paperback edition of Lisey's Story will be released on June 1st. It will have a media tie-in cover and contain an interview with King. Order your copy at Amazon.com.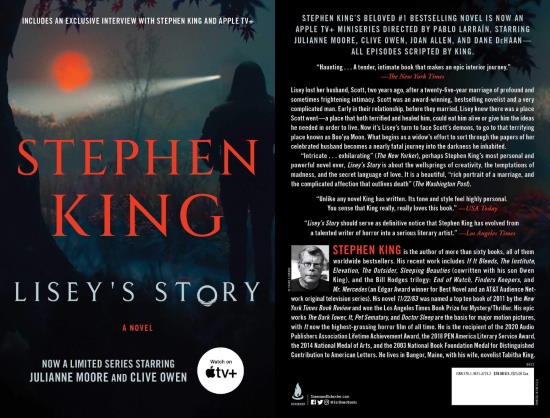 Posted: March 1, 2021, 16:20:00
Here is a new interview with King where he talks about Later, Lisey's Story but also mentions that he's working on something else...
Posted: February 23, 2021, 11:49:17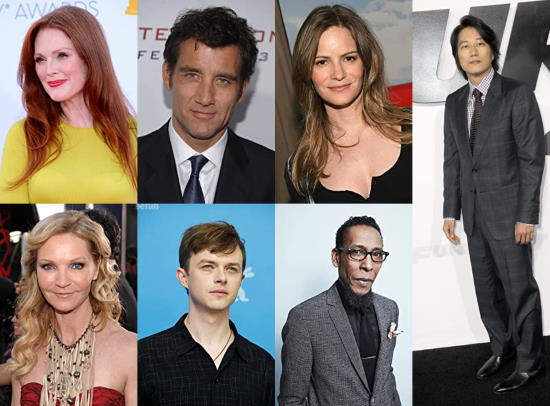 Here is the main cast of
Lisey's Story
listed by Apple TV+.
Julianne Moore
as Lisey Landon
Clive Owen
as Scott Landon
Jennifer Jason Leigh
as Darla
Joan Allen
as Amanda
Dane DeHaan
as Jim Dooley
Ron Cephas Jones
as Professor Dashmiel
Sung Kang
as Officer Dan Beckman.
Posted: February 20, 2021, 17:44:54
King talks Lisey's Story with Hollywood Reporter.

"Lisey's Story means a lot to me because it's the one I love best," King told reporters Friday. "It's a story about love and marriage and the creative impulse and it's also got a kickass villain in it, which I liked a lot."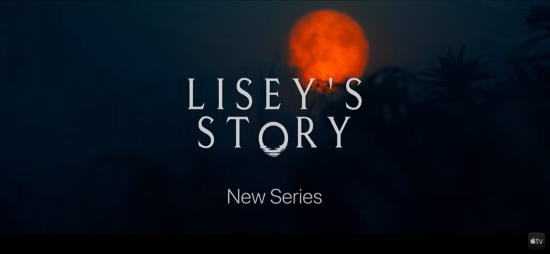 Posted: February 19, 2021, 23:57:22
Lisey's Story is finally coming to the small screen. In this "Spring 2021 + More" preview there is a short clip from it.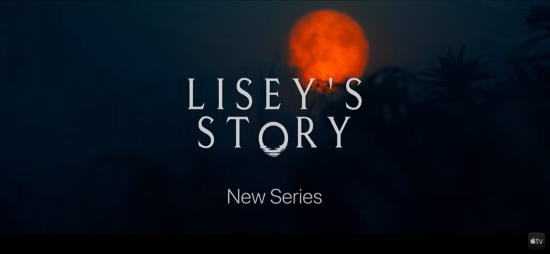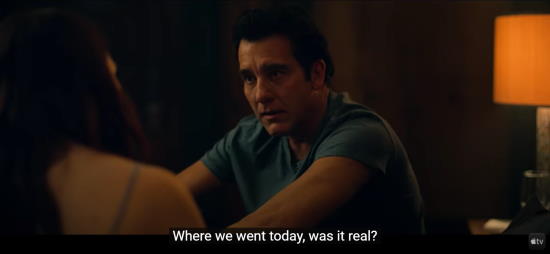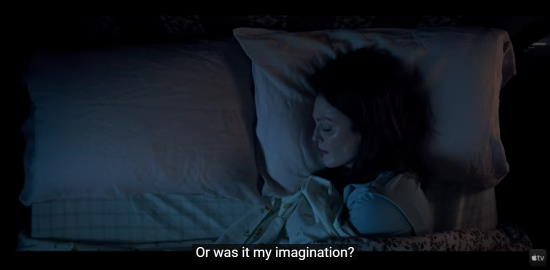 Julianne Moore and Clive Owen are the stars of a small screen adaptation of Stephen King's Lisey's Story that's coming to Apple TV+, with Moore playing the title character and Owen co-starring as her late husband. Dane Dehaan, Joan Allen, and Sung Kang will also star.
The 8-hour limited series is written by King, who will also executive produce. J.J. Abrams is on board to produce through Bad Robot Productions.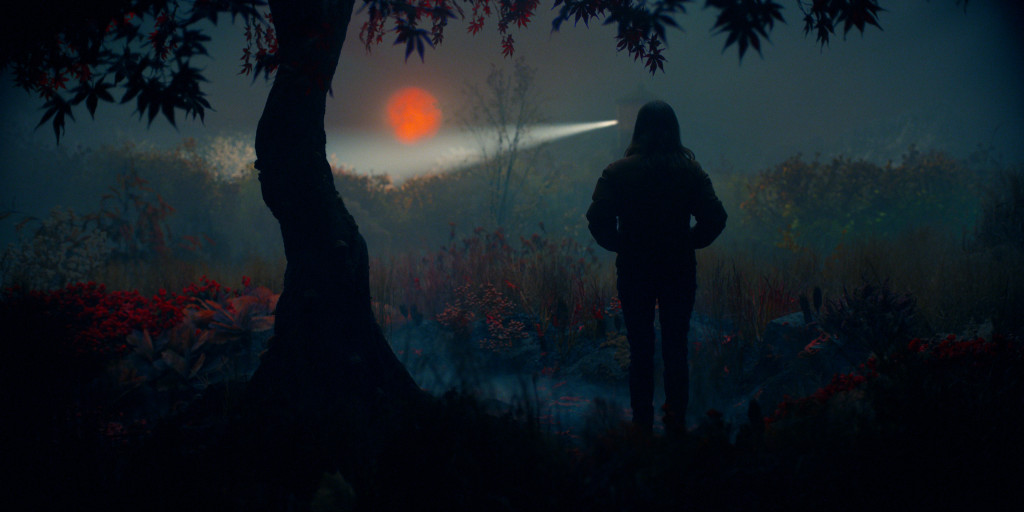 Posted: June 29, 2020, 15:00:39
Looks like Lisey's Story will be delayed with only a few weeks left...

He also has an Apple TV+ series in the works with Warner Bros. Television and Bad Robot, "Lisey's Story," which Stephen King adapted from his novel and stars Julianne Moore as a widow in free-fall after the death of her husband.

However, like everything else, production on "Lisey's Story" shut down in mid-March. "We were [shooting] for six months in a row and we had a few weeks left, and we had to stop, so I guess we're wondering and seeing how we restart, how are those conditions. I don't have clarity today," Larraín said during a recent Cannes market conversation with MUBI founder and CEO Efe Cakarel.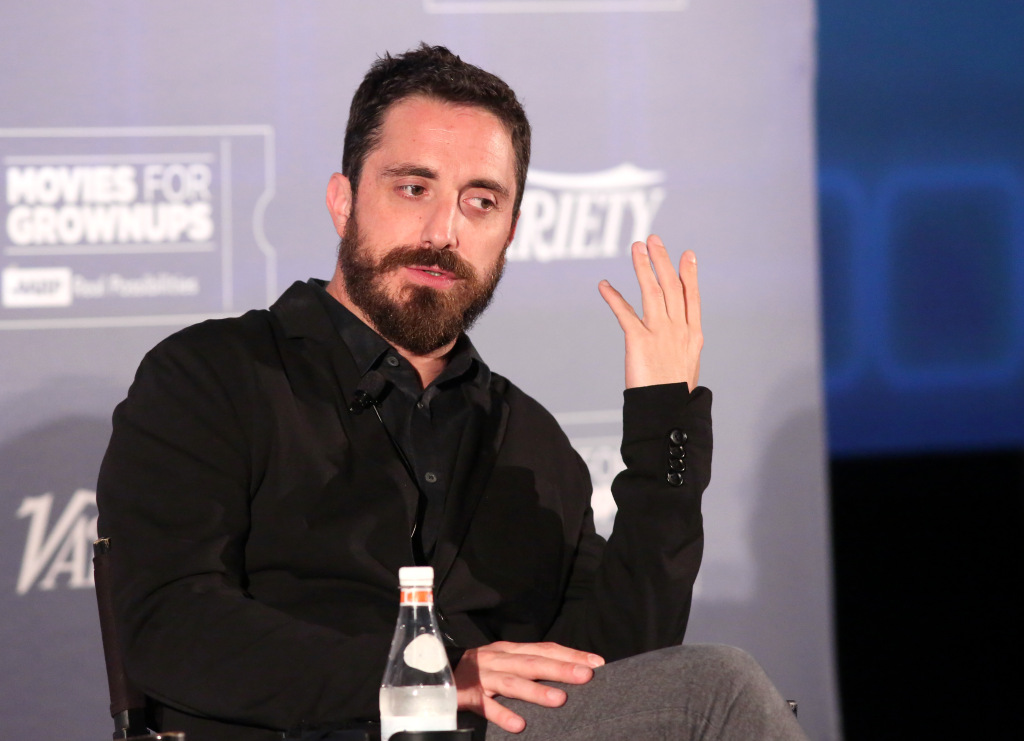 Source:
Indie Wire
Posted: April 30, 2020, 08:31:16
The event with King and Grisham was great and even if we didn't get any news about upcoming Dark Tower books or the third Talisman book we did get some interesting news. Here is a summery of the most important things.

- - - - -
King said he would be signing books tomorrow (read today Thursday) that would then go out to smaller bookstores to help them survive the Corona crisis. No word on where those books would be sold though or how to get them. No word on that titles either but my guess is that it will be copies of
If it Bleeds
.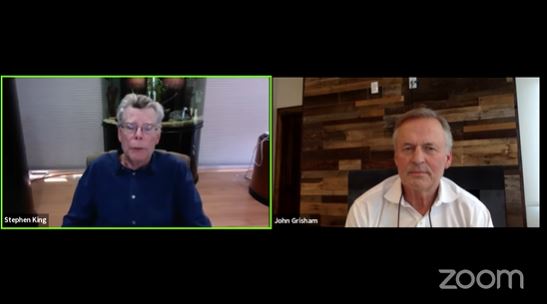 King is writing a crime novel about a hired assassin and he did talk about it as
The Assassin
but there is no confirmation that this will be the title. Could be something he just called it here or it could be a working title…or it could be the final title. I guess we'll see once it's published.
This seems to be the same book he mentioned in the NPR interview earlier this month when he spoke about having to change the fact that some characters went on a cruise. You can read about that
here
.
- - - - -
King said he was willing to collaborate with Grisham but Grisham said he had talked to Peter Straub about collaborating with King. Peter had said King works very fast and Grisham isn't sure he could keep up. My feeling was that this was mostly a joke and there aren't any serious plans on a collaboration.
- - - - -
King said they were 24 days from finishing principal filming on
Lisey's Story
before they were shut down due to the Corona virus. The set is just sitting in a warehouse waiting of them to resume filming.
- - - - -
King also says he has no new book scheduled for release but he has a medium length novel that is done that might be released next year, maybe as a paperback original. It's a suspense story with a supernatural twist.
- - - - -
Here is the entire event.
Posted: March 13, 2020, 08:44:37
Dane DeHaan (ZeroZeroZero) talks about his part in Lisey's Story and also confirms that King has been quite a lot on the set of the movie in this interview with Collider.




You're also doing Lisey's Story, which is a Stephen King story where Stephen King has written all of the scripts. How exciting is it to read and bring to life scripts that were actually written by such a visual storyteller?

DeHAAN: It's been really great. He's on set a lot. He's very into what we're doing and the experience. It's also fun to help to sometimes craft it with him. He's writing extra things. Pablo Larraín, the director, has a very clear vision, and there's a real collaboration going on that wouldn't be possible, otherwise. He's such a big deal that what he writes is so holy that, in order to really collaborate or change things sometimes, it feels better having him there and having his blessing and knowing that he's happy with it. It's been really fun. It seems like we're making something really cool.

Posted: February 12, 2020, 15:14:58
This is reported to be a photo from Bear Mountain and the set of Lisey's Story.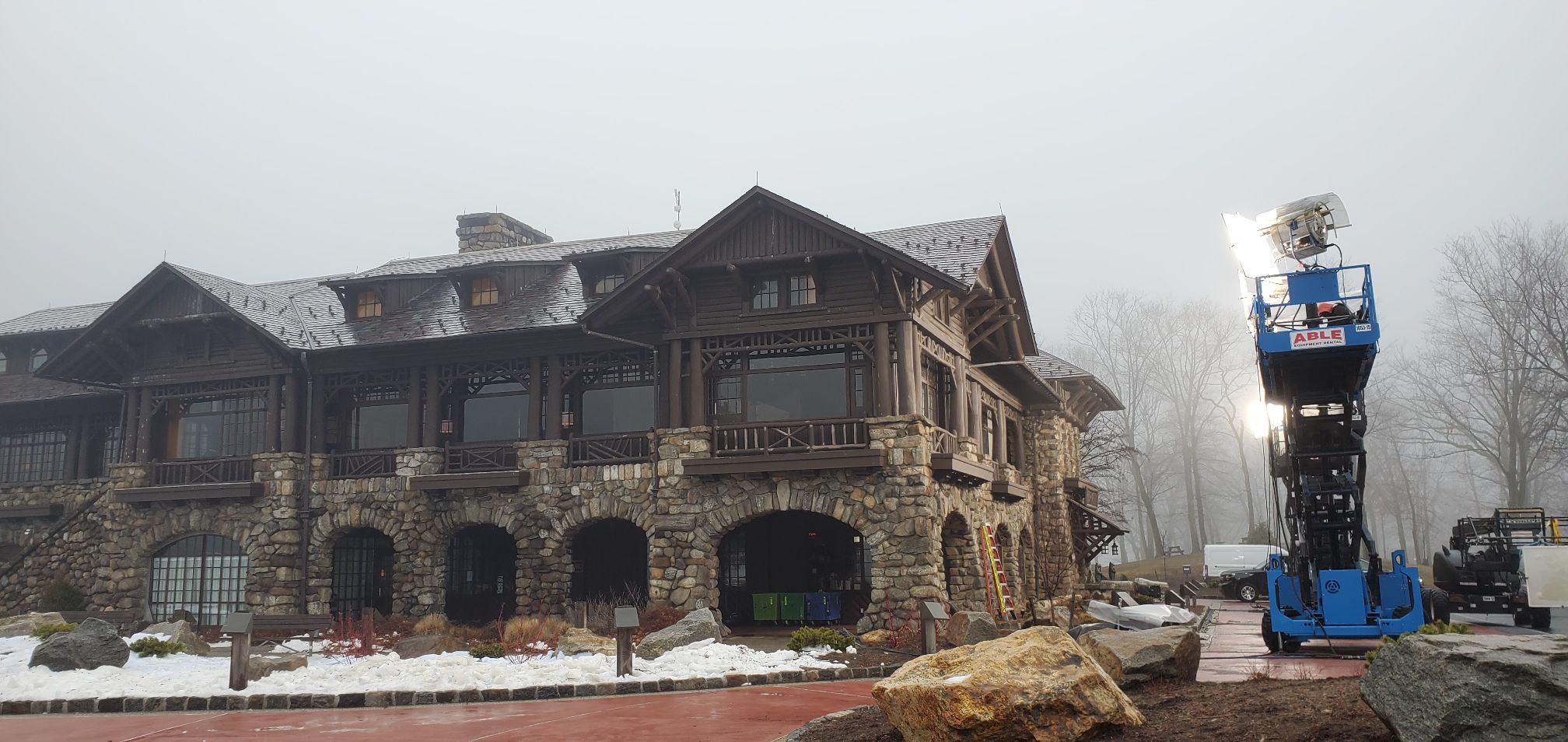 More info to come...
Posted: February 10, 2020, 10:50:31
The Playlist reports that Darius Khondji is going back to TV with a show for Apple TV+ directed by Pablo Larraín, based on King's Lisey's Story that now apparently is titled Faces.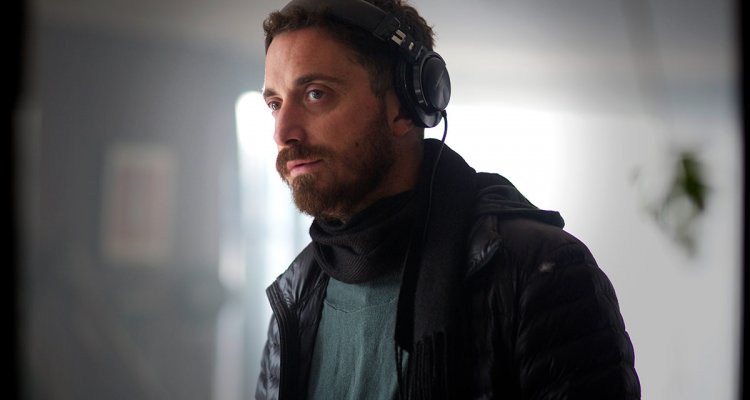 They also claim that other sources state that
Faces
and
Lisey's Story
are one and the same; the same Apple TV series. It's not clear why the title has change (it could just be a working title) but they are certain that it's an adaptation of
Lisey's Story
.
More news to come as it's released…
Thanks to Herbert West
Posted: November 26, 2019, 15:05:17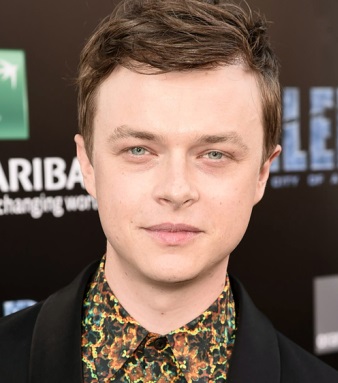 Dane Dehaan has been cast opposite Julianne Moore and Clive Owen in Lisey's Story. Dehaan will play Jim Dooley, a huge fan of Scott's (Owen) books who feels strongly about his unpublished work being released to the world.

Lisey's Story is Apple's eight-hour limited series written and executive produced by Stephen King, from J.J. Abrams' Bad Robot Productions and Warner Bros. Television.

Posted: November 20, 2019, 21:01:45
Joan Allen is set to co-star opposite Julianne Moore and Clive Owen in Lisey's Story, Apple's eight-hour limited series written and executive produced by Stephen King, from J.J. Abrams' Bad Robot Productions and Warner Bros. Television.

Allen will play Amanda, the oldest of Lisey's sisters.

King wrote all episodes and King and Moore Wil be executive producers alongside Bad Robot's Abrams' and Ben Stephenson. Pablo Larraín will direct the series.

No release date has been set.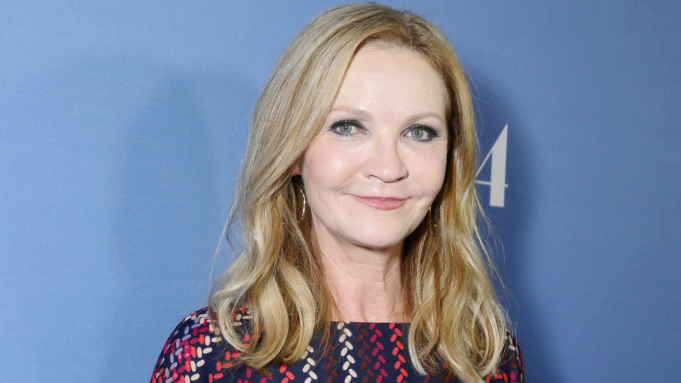 Source:
Deadline
Thanks to Lou Sytsma
Posted: October 11, 2019, 22:03:51
Clive Owen has joined the cast of Lisey's Story. Owen will play Lisey's husband, Scott Landon.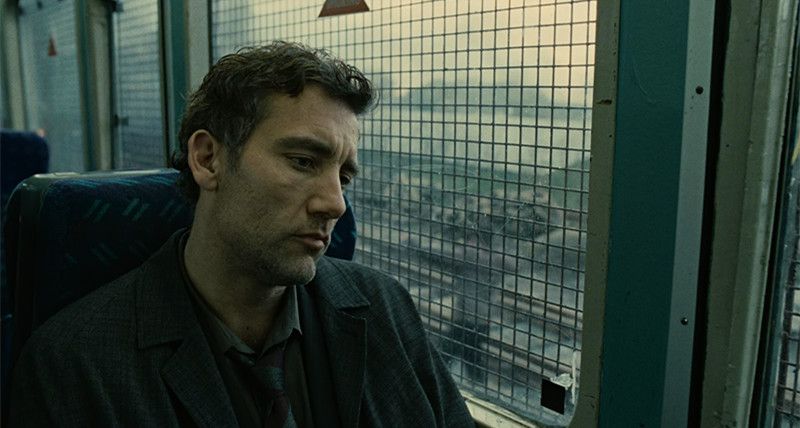 Thanks to Lou Sytsma
Posted: August 3, 2019, 01:26:44
Julian Moore confirmed that Jackie director Pablo Larrain will direct the miniseries version of Lisey's Story for Apple TV+ streaming service. King has written all eight episodes himself and filming will begin in the fall.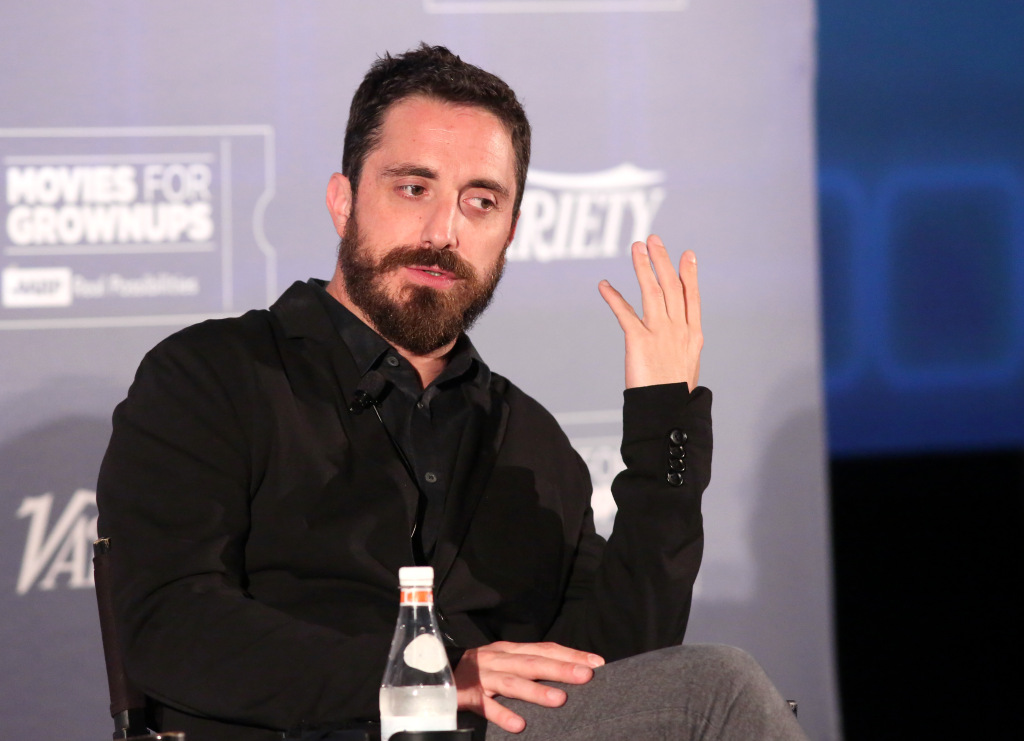 Posted: April 9, 2019, 09:35:12
Apple has ordered an eight-episode, TV series of Lisey's Story. Julianne Moore will star in the series and King will write all eight episodes of the drama himself. J.J. Abrams will produce through his Bad Robot Productions alongside Moore, King and Ben Stephenson.

Source: Dark Horizon

Thanks to John Chesnut
Posted: November 12, 2013, 09:07:54
The Hollywood News reports that Josh Boone will bring Lisey's Story To Big Screen.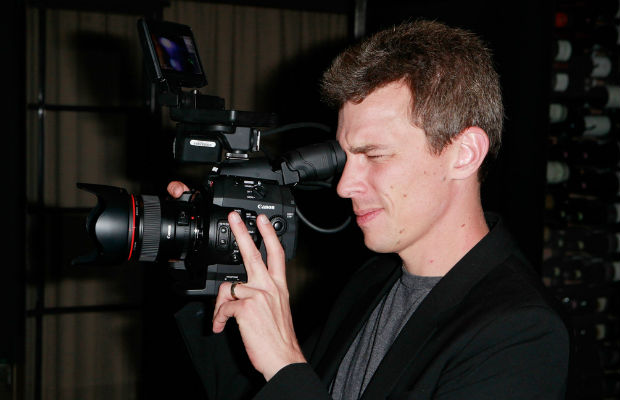 Josh Boone To Bring Stephen King's 'Lisey's Story' To Big Screen

You would never think that Josh Boone has made only one film, the guy is already in high demand! Not only is currently filming the highly anticipated adaptation of John Green's THE FAULT IN OUR STARS, he announced today that his next project will be an adaptation of Stephen King's LISEY'S STORY.

LISEY'S STORY follows the story of Lisey Landon, the widow of famous novelist Scott Landon, as she recalls the life of her husband as she is being stalked and terrorised by one of her husband's fans. King has stated himself that it is the best novel he has ever written.

Not only did King appear in Boone's directorial debut STUCK IN LOVE, but Boone also revealed a very interesting backstory to how he become known to the writer:

"I wasn't allowed to read Stephen King. I had to rip the covers off of Christian books and glue them to Stephen King books, so that I could read them. I remember reading The Stand under my bed when I was 12, and I hid the book in the box springs under my bed, and my mom found it and burned it in the fireplace. I wrote him a letter when I was 12, just to tell him how much I loved his books and how much I wanted to be a writer when I grew up and that he was my idol. I sent him a couple books, hoping that he'd sign them. I came home from school one day and my dad said, "There's a box here from Stephen King." He had written me this beautiful letter in the front covers of each of the books. My parents were just so moved by the generosity, that he was willing to take the time to do that, that they lifted the Stephen King ban. "

Josh Boone will start adapting the project after filming finishes for THE FAULT IN OUR STARS. Wyck Godfrey, Marty Bowen, and Isaac Klausner, who are producers for TFIOS, will also be producing LISEY'S STORY.