Lisey's Story on the Big Screen
Posted: November 12, 2013, 09:07:54
The Hollywood News reports that Josh Boone will bring Lisey's Story To Big Screen.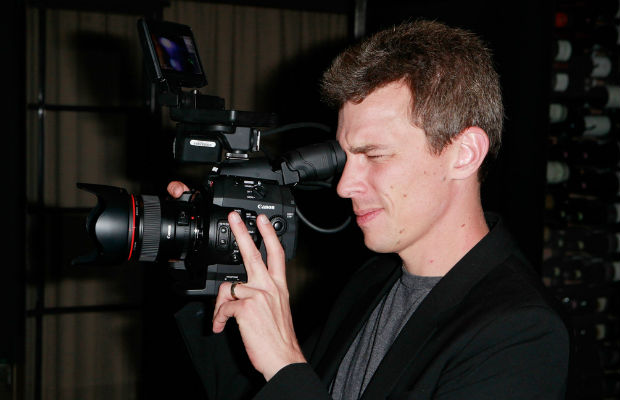 Josh Boone To Bring Stephen King's 'Lisey's Story' To Big Screen

You would never think that Josh Boone has made only one film, the guy is already in high demand! Not only is currently filming the highly anticipated adaptation of John Green's THE FAULT IN OUR STARS, he announced today that his next project will be an adaptation of Stephen King's LISEY'S STORY.

LISEY'S STORY follows the story of Lisey Landon, the widow of famous novelist Scott Landon, as she recalls the life of her husband as she is being stalked and terrorised by one of her husband's fans. King has stated himself that it is the best novel he has ever written.

Not only did King appear in Boone's directorial debut STUCK IN LOVE, but Boone also revealed a very interesting backstory to how he become known to the writer:

"I wasn't allowed to read Stephen King. I had to rip the covers off of Christian books and glue them to Stephen King books, so that I could read them. I remember reading The Stand under my bed when I was 12, and I hid the book in the box springs under my bed, and my mom found it and burned it in the fireplace. I wrote him a letter when I was 12, just to tell him how much I loved his books and how much I wanted to be a writer when I grew up and that he was my idol. I sent him a couple books, hoping that he'd sign them. I came home from school one day and my dad said, "There's a box here from Stephen King." He had written me this beautiful letter in the front covers of each of the books. My parents were just so moved by the generosity, that he was willing to take the time to do that, that they lifted the Stephen King ban. "

Josh Boone will start adapting the project after filming finishes for THE FAULT IN OUR STARS. Wyck Godfrey, Marty Bowen, and Isaac Klausner, who are producers for TFIOS, will also be producing LISEY'S STORY.