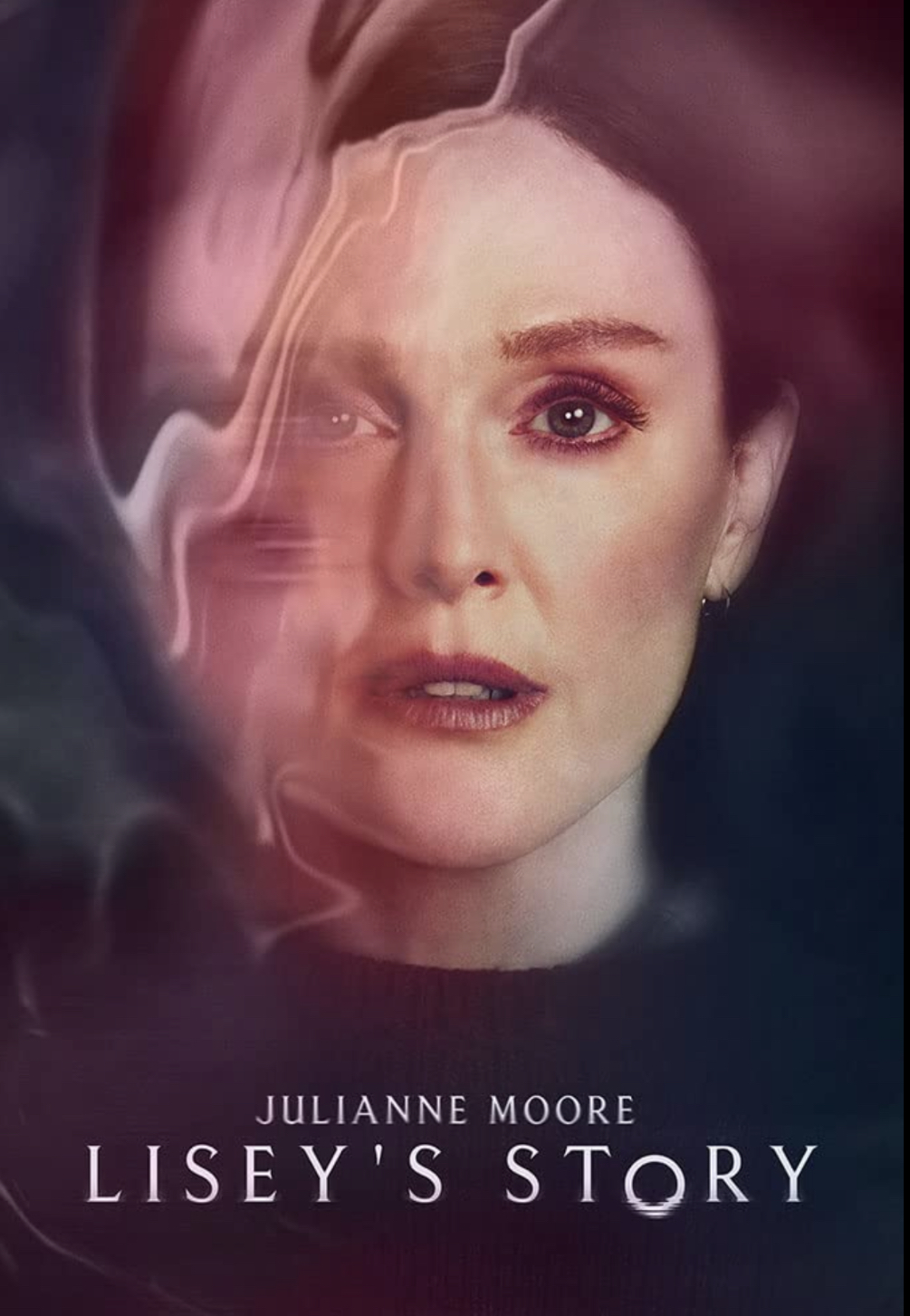 Lisey's Story
airs on Apple TV+ and is their first attempt at a King story. And what a first attempt! Not only did they get King's favorite book they also got eight episodes all written by King himself. Pablo Larrain directs. King himself has said that he is either "all in" or "all out" when it comes to adapting his work and most of the time he's "all out" but not here. Here he is "all in" all the way. And maybe that is why the result is what it is? I think so.
The series follows the book very closely which isn't a surprise. King likes the book but also said that he wanted to tell the story but make it better. I like it but I think it will divide the fans into two camps. Those who, like me, appreciate that it's a rather slow burner that takes it's time and those who think it's too slow. Either way there is one thing you can't deny. It looks beautiful. I can't really describe it, but everything looks very nice and Boo'ya Moon, that "other" side where Scott (and later Lisey as well) goes to heal looks like a fantasy that's very colorful without being too much. It's a combination between beauty, strangeness, and a scary place. It looks quite different from any other King adaptation in that way.
The series tells the story of Lisey (Julianne Moore) two years after her husband Scott (Clive Owen) passed away and we get to see how she copes with his passing, living alone and also all the memories that are coming back from things that Scott told (and showed) her but that she has since forgotten, or rather pushed out of her memory. All this while she is dealing with Scott's death as well as Professor Dashmiel (Ron Cephas Jones) who thinks Scott's unpublished work belongs with him so he can show them to the world and Jim Dooley (Dane DeHaan) who is Scotts biggest fan, a "Deep Space Cowboy" as Scott and Lisey calls fans that are a bit to much. Dooley is that and more.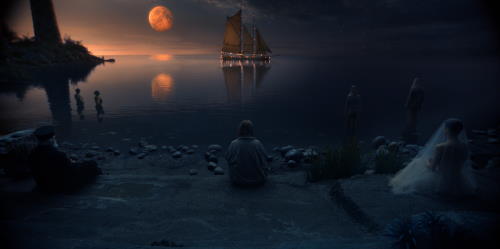 We also meet Lisey's two sisters, Darla and Amanda (played by Jennifer Jason Leigh and Joan Allen). Darla is the angry sister that doesn't have any understanding of the supernatural and Amanda, who is the opposite. Amanda often disappears into herself, a thing she has in common with Scott, and which gives them a very special bond.
With the help of jumping back and forth in time King tells us the story of how a young Scott grew up with his brother, Paul, and their paranoid father who used to cut them (and himself) to get out the bad. King also tells us the story of Lisey and Scott's life together and Lisey's after Scott's death. It's an interesting tale about love, grief and the long boy in a place far away called Boo'ya Moon.
Lilja's final words about Lisey's Story:
I like Lisey's Story. It's a slow story but it's not something that bothers me. Could it have been done in six or seven episodes? Probably but I'm still happy with what we get there. I love the opening credits and also the Easter egg we get in the form of a children's book that I'm sure most of you will recognize…