NEWS - _OSYNLIG
Posted: June 20, 2020, 12:02:52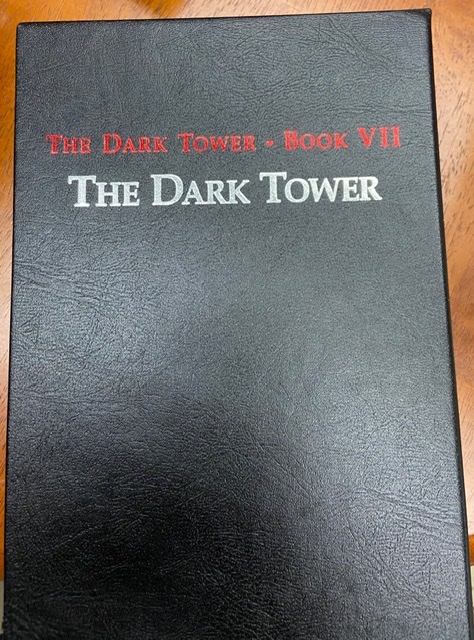 Thank you for submitting your information!
You MUST CONFIRM your email address to complete your entry for this contest!
Please check your email to confirm your entry. Be sure to check your spam or Junk Mail folder as well, in the event that it was accidentally filtered.
Look for an email from
veryfinebooks.com/ Lilja's Library [Promotions]
- from this email address:
info@veryfinebooks.com
with this subject line:
"Response Required: Please confirm your contest entry ."
In order to complete your contest entry, you must click on the link in that email. You will not be entered in our contest until you click that link to complete your entry.
If you don't see that email in your in-box shortly, fill out the
form
again to have another copy of it sent to you.
Posted: June 20, 2020, 12:02:39
Your email address has been confirmed...
…and you have successfully registered for the contest where you can win a signed copy of
The Dark Tower 7
signed by Stephen King!
Good luck and if you're looking for other signed books, start at
veryfinebooks.com
…and don't forget.
If you want to help me run more contests like this in the feature, follow Lilja's Library on Instagram, facebook and twitter. The bigger we get the bigger the chance to host contests like this is. Thanks!
Remember: This contest ends on August 2nd, 2020 and the winner will be announced shortly thereafter.