NEWS - THE STAND
Posted: February 24, 2021, 12:09:46
Here are my thoughts on The Stand.

The show is good and well worth seeing but not the masterpiece I was hoping for. Oh, and they should have spent the time and money needed to create the Lincoln tunnel scene. The sewers are very flat in comparing and not scary at all if you ask me.

Posted: February 16, 2021, 08:06:21
Last week I got a chance to talk to Angelina Kekich who was the costume designer on The Stand. We talked about all the clothes that was created for the show and how they were created. We also talked about how they had to create several versions of Flagg's jacket and how it happened that Tom is wearing a Dolly Parton t-shirt. Here is what she had to say.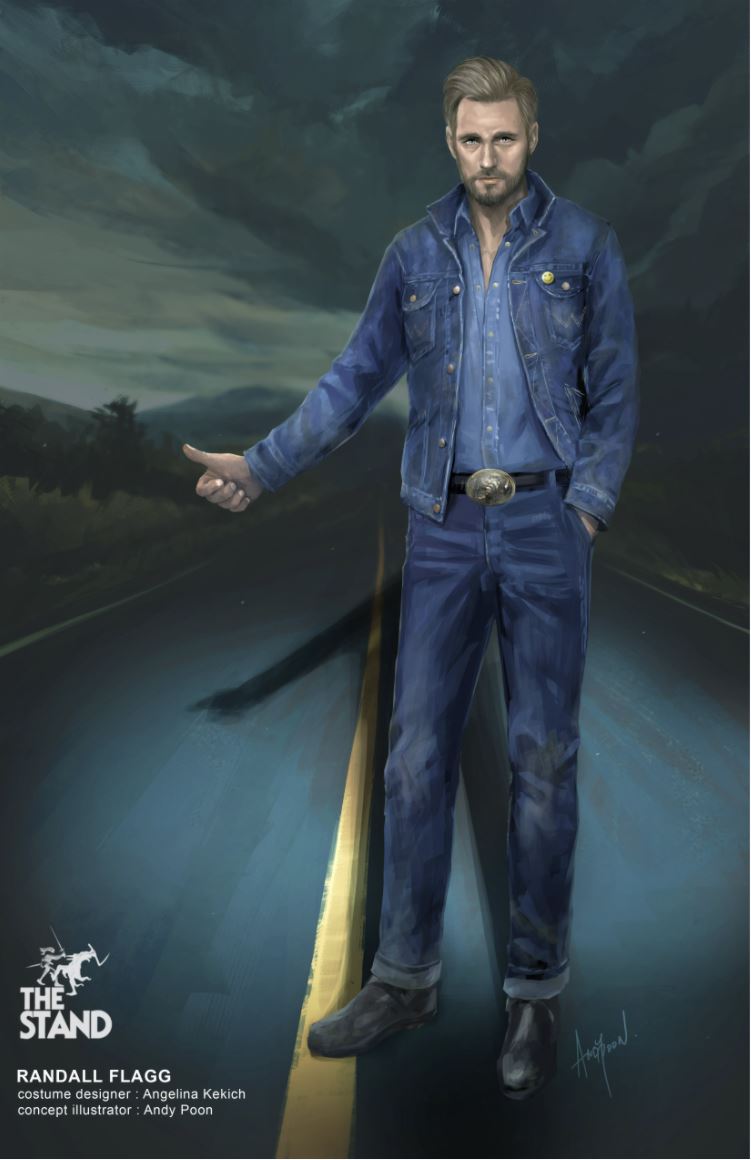 Concept illustration: Randall Flagg
Concept illustration: Mother Abagail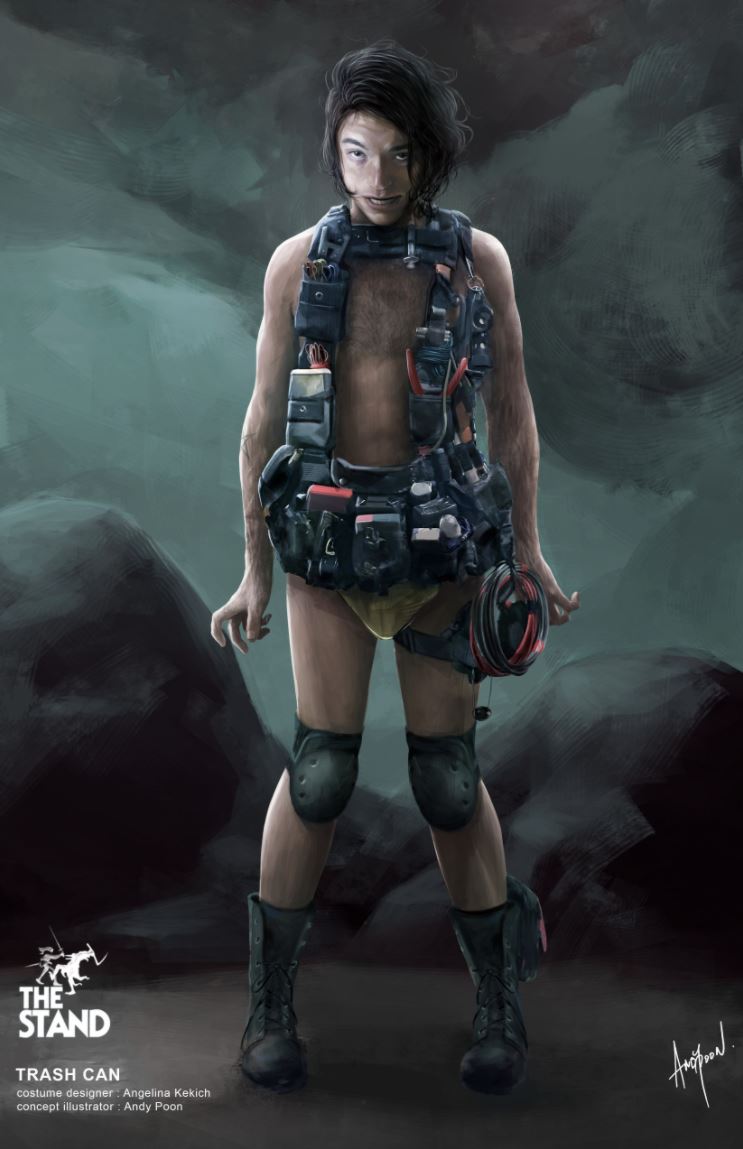 Concept illustration: Trachcan Man
Concept illustration: Nadine Cross
Posted: February 15, 2021, 08:02:53
Last week I got a chance to talk to Aaron Haye who was the production designer on The Stand. We talked about how the set was built, what it means to be a production designer and what hurdles they had to face each day to make the set look just as it should. Here is what he had to say.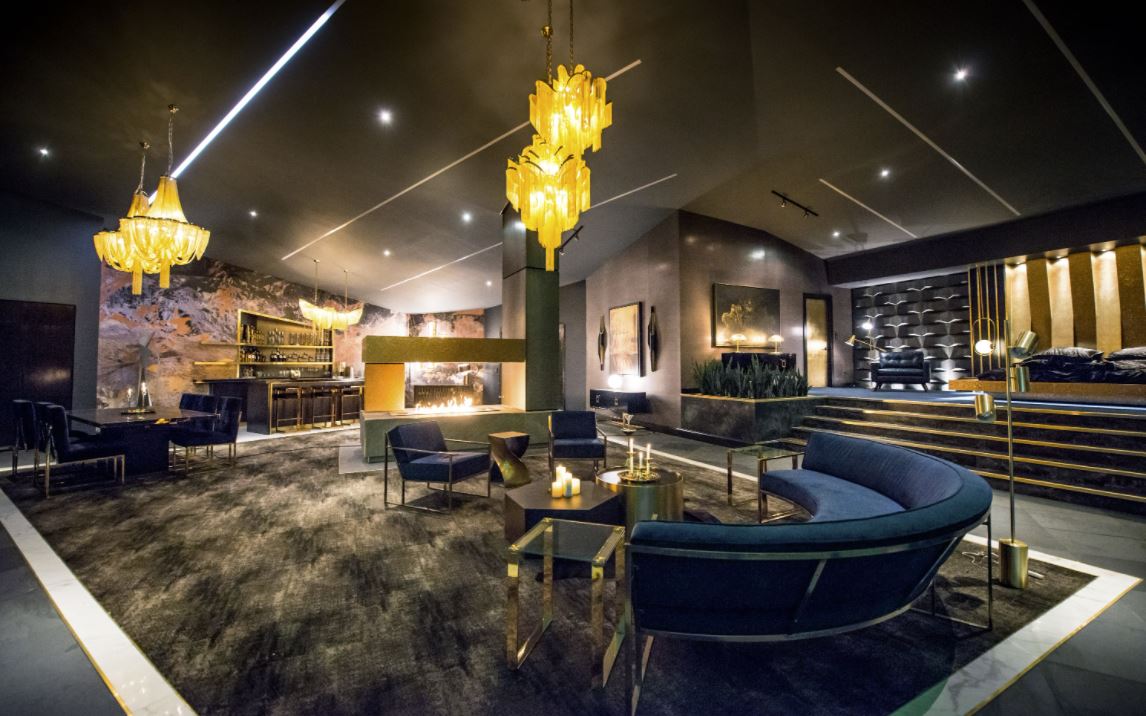 Concept photo of Flagg's room in Las Vegas.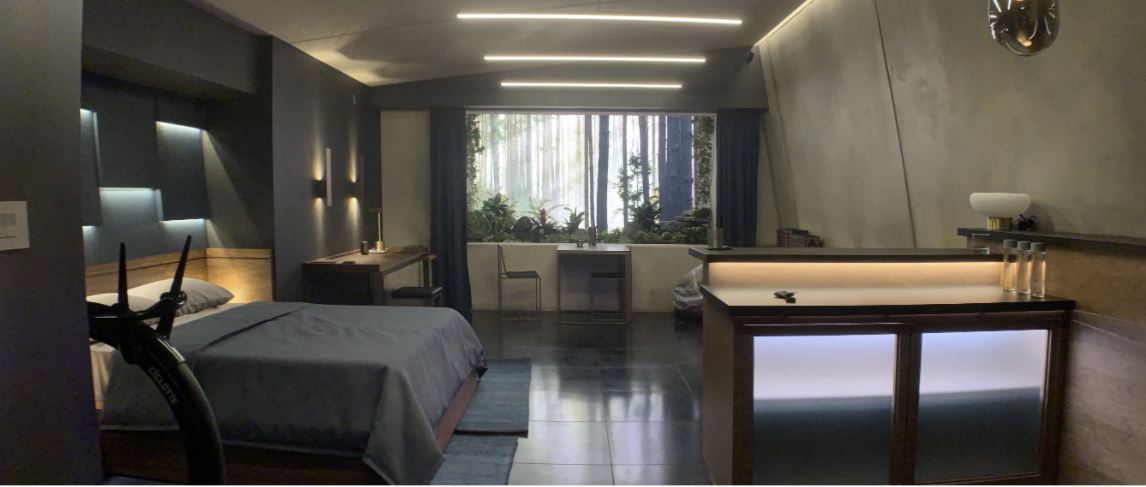 Concept photo of Stu's room at the underground facility.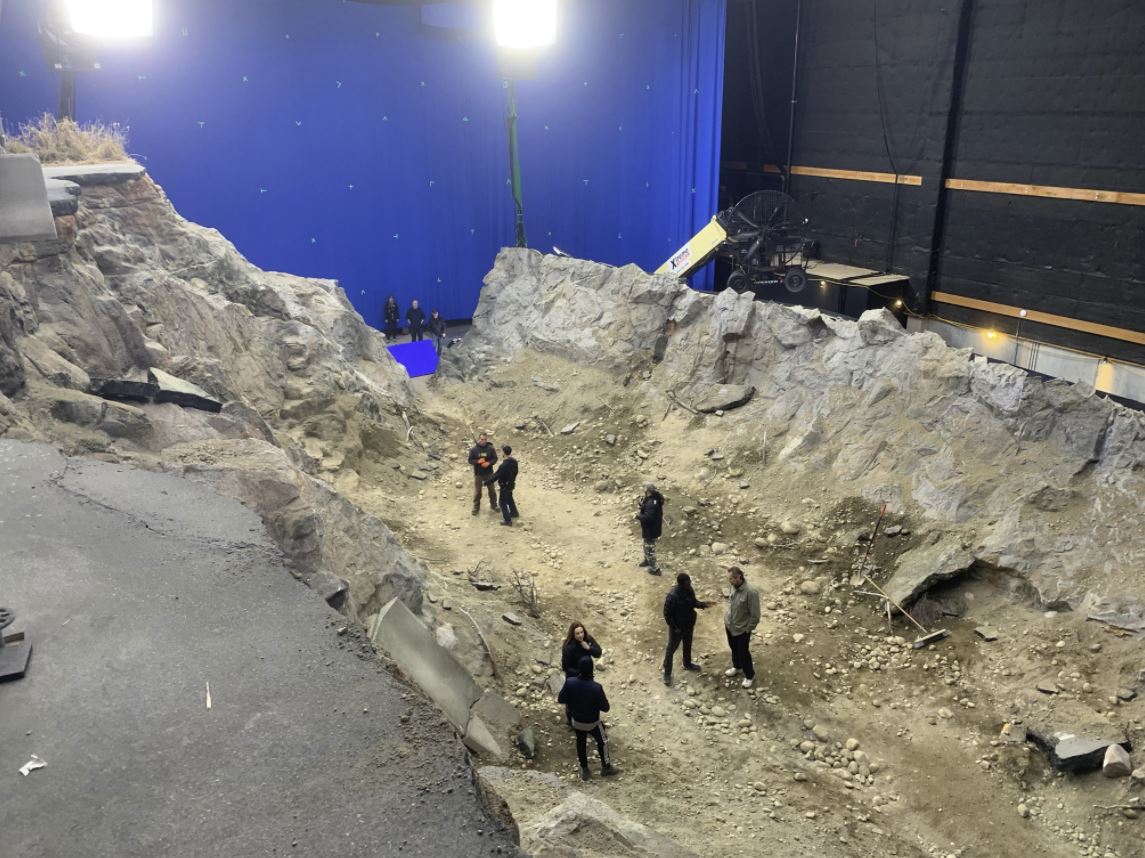 The set where Stu fell and broke his leg.
Posted: February 12, 2021, 08:17:00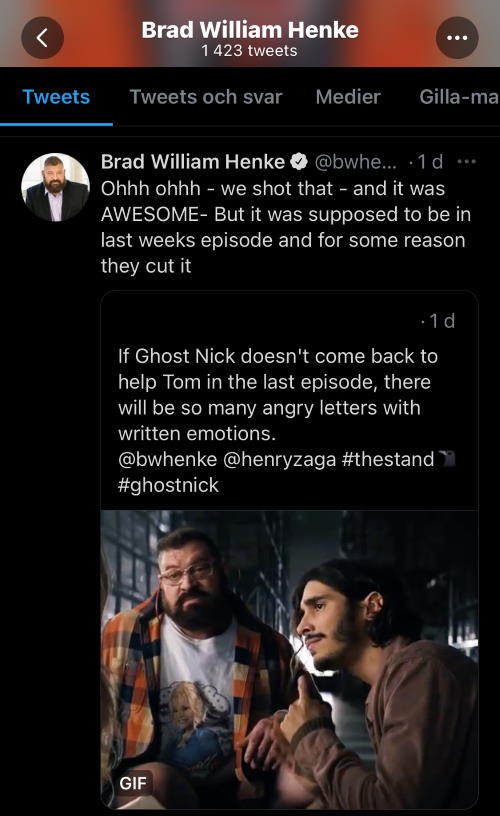 Seems there was a quite important scene cut from The Stand…

What do you think? Would you have wanted to see that scene or was it right to cut it?
Posted: January 5, 2021, 16:16:58
Titan Books has announced the upcoming publication of the definitive companion title to the new CBS All Access series, The Stand.

The Art And The Making of The Stand takes readers behind the scenes of this much-anticipated series to discover how a remarkable group of producers and actors brought Stephen King's genre-defining opus to screen. The book is full to the brim with on-set photography, concept art and more, accompanied by interviews with the crew and all-star cast alongside the shooting script for the never-before-published coda written for the new series by King himself.

Written by Andy Burns, The Art And The Making of The Stand is set to publish in hardback on May 4, 2021, priced at $45.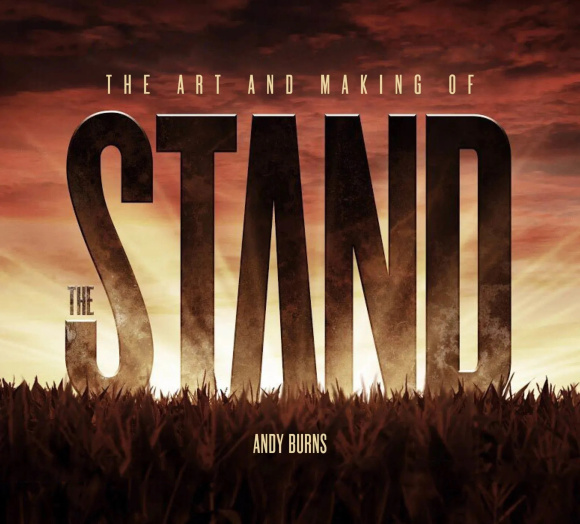 Posted: December 8, 2020, 16:37:12
Here are some additional photos from The Stand.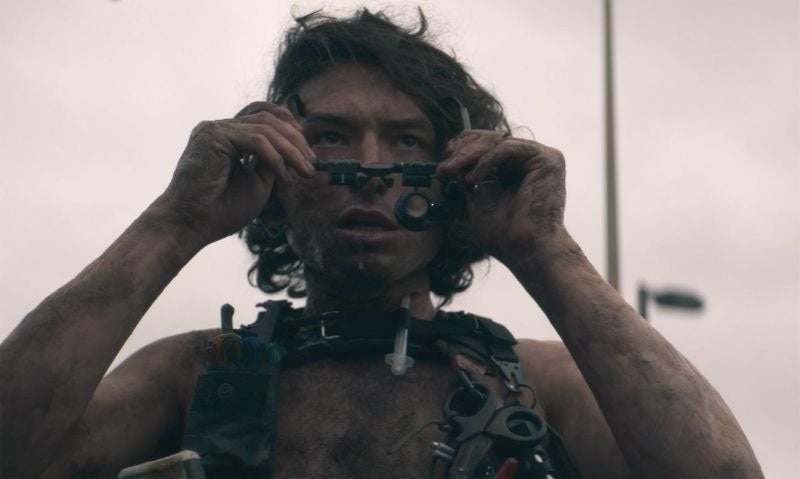 Posted: December 8, 2020, 08:21:39
Here are some press photos from The Stand.


Posted: December 7, 2020, 16:31:47
10 days until The Stand premiers and three things I wanted to make you aware of, things that have been reported differently from site to site.

1. There will be 9 episodes. Some sites say 10 and that was the plan but there will only be 9.

2. This version is based on the uncut version of the book. This is probably the case since they were going to include the character "The Kid" who only appear in the uncut version.

3. The show will have a new ending. Well...there will be a continuation of the story. King wrote the last episode and is telling us what happened after the book ended. So not a new ending but a very interesting continuation of the book. Here is what creator Josh Boone say about it:

"King wrote us a lovely coda, which is sort of the story he's wanted to tell for a long time that takes place immediately after The Stand that provides an additional resolution for Franny, who's sort of not involved in the climax of the book, which I thought was really, really brilliant and a deeply moving script. I was so moved to get to go make it."

Posted: December 4, 2020, 14:22:07
Looks like we'll be seeing King in the new adaptation of The Stand. Here is a report from Syfy.com

Eagle-eyed Stephen King fans are going to want to pay close attention to all nine episodes of CBS All Access' The Stand, because the author is going to show up in a cameo just like he did for the 1994 miniseries.

Today at the Television Critics Association virtual panel presentation of CBS All Access' The Stand, showrunner Benjamin Cavell told SYFY WIRE and other outlets that asked about King making an appearance that, "I would say there's a chance you may see him this time."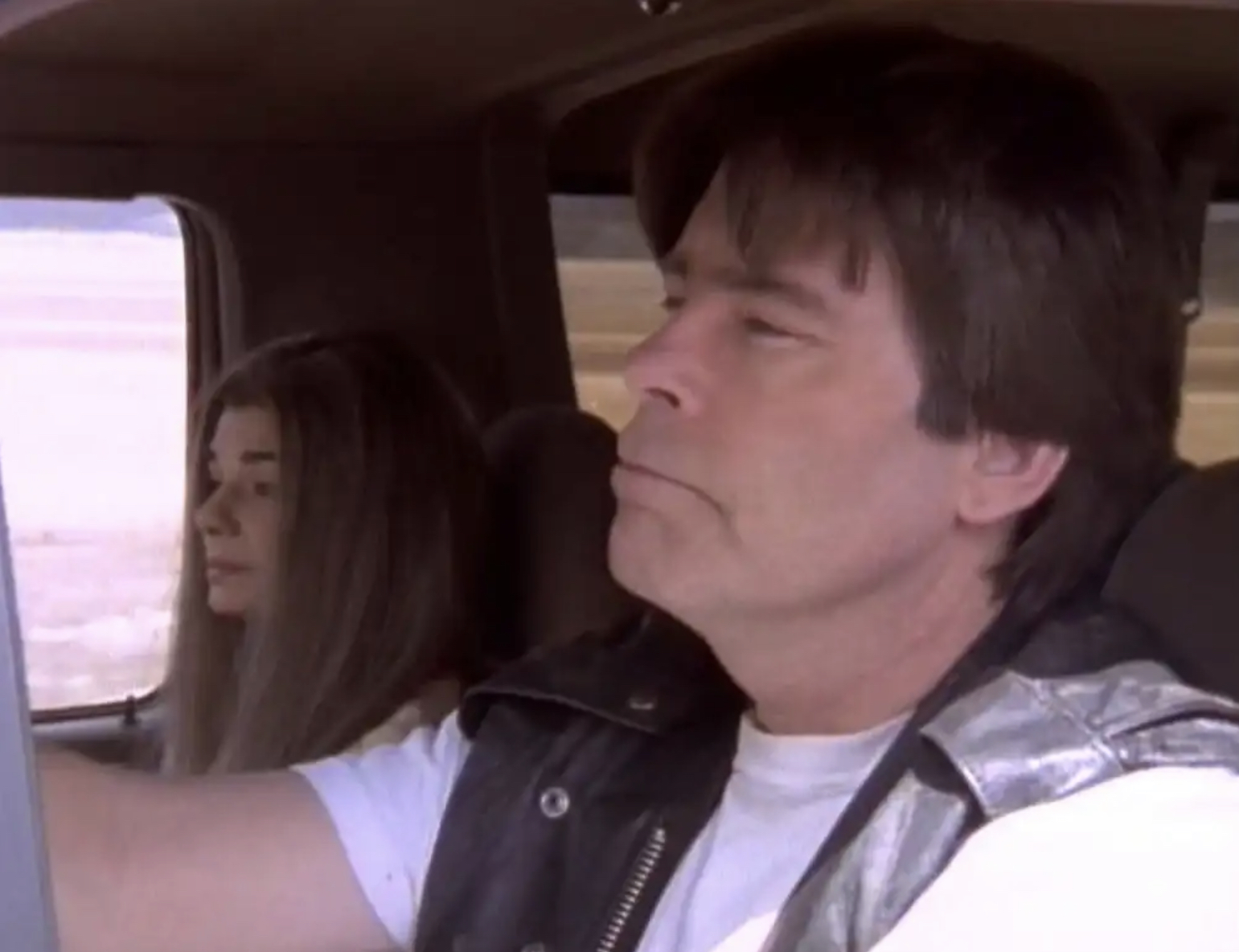 Posted: December 3, 2020, 16:06:00
OK, I've got some news about the airdates and how to watch The Stand outside the US.

As reported earlier The Stand will premier on December 17th in the US. The same day it will also premier in Sweden on HBO Nordic which means (when you calculate the time difference of 6 to 9 hours) that Sweden will actually air the show before the US. HBO Nordic will then continue with a new episode each Thursday (same as the US).

It has also been revealed (by ClubStephenKing) that Starzplay channel have revealed, through a press release, that they have bought the international rights and will air the show in Austria, Belgium, Germany, Ireland, Italy, Japan, Latin America, Luxembourg, the Netherlands, Spain, Switzerland and United Kingdom from Sunday January 3, 2021.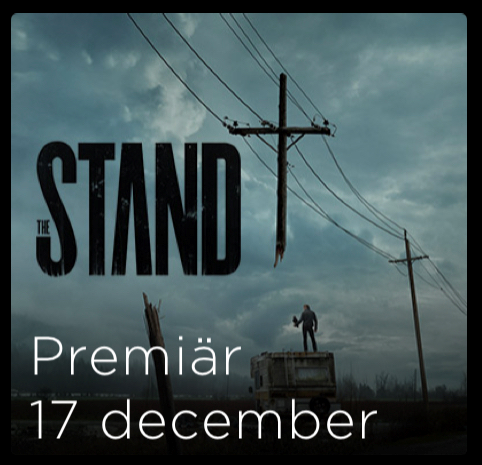 Posted: November 18, 2020, 20:51:35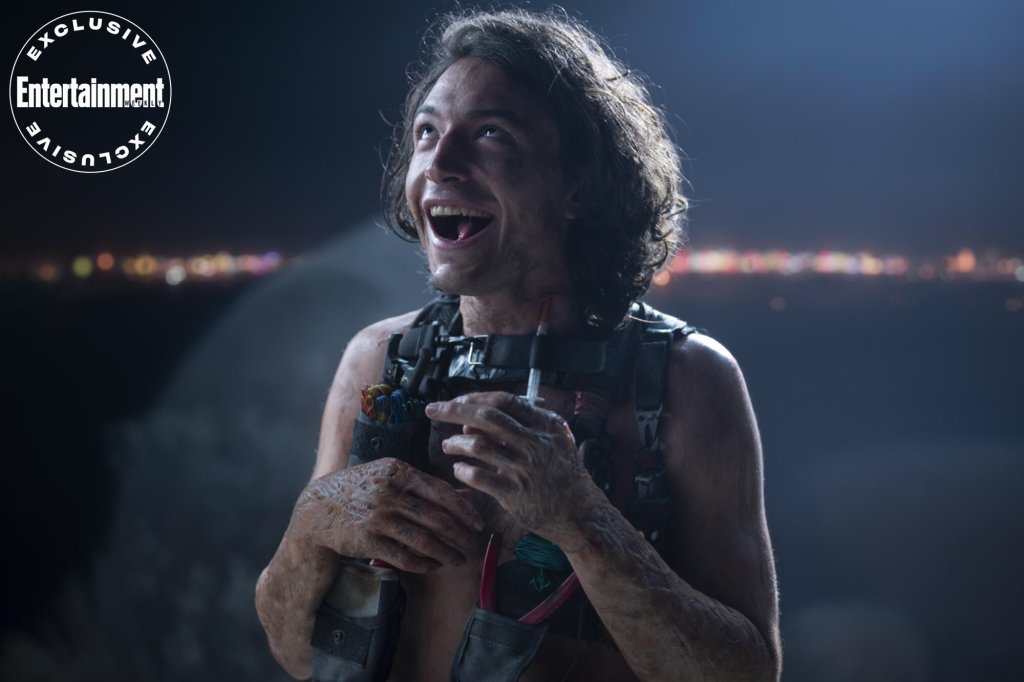 Ezra Miller has a big and somewhat secret role in
The Stand
. He plays Trashcan Man and today
EW
has the first photo of him in character. The casting details have been kept under wraps until now, after months of speculation that goth rocker Marilyn Mason was cast in the role. However, Manson was originaly scheduled to play another role in the show...

"We were talking to [Manson] early on about playing The Kid, who drives Trashcan Man to Vegas," Cavell reveals. The showrunner noted he was initially excited to include The Kid because he's a colorful character from King's extended version of The Stand who wasn't in the previous 1994 miniseries adaptation of the material. But during the writing process, Cavell realized – as presumably did King when he completed his first edition of the book – there just wasn't enough of a reason to have the character in the story. "We thought we were going to be able to restore the character of The Kid, but there really isn't a lot of reason for The Kid to exist."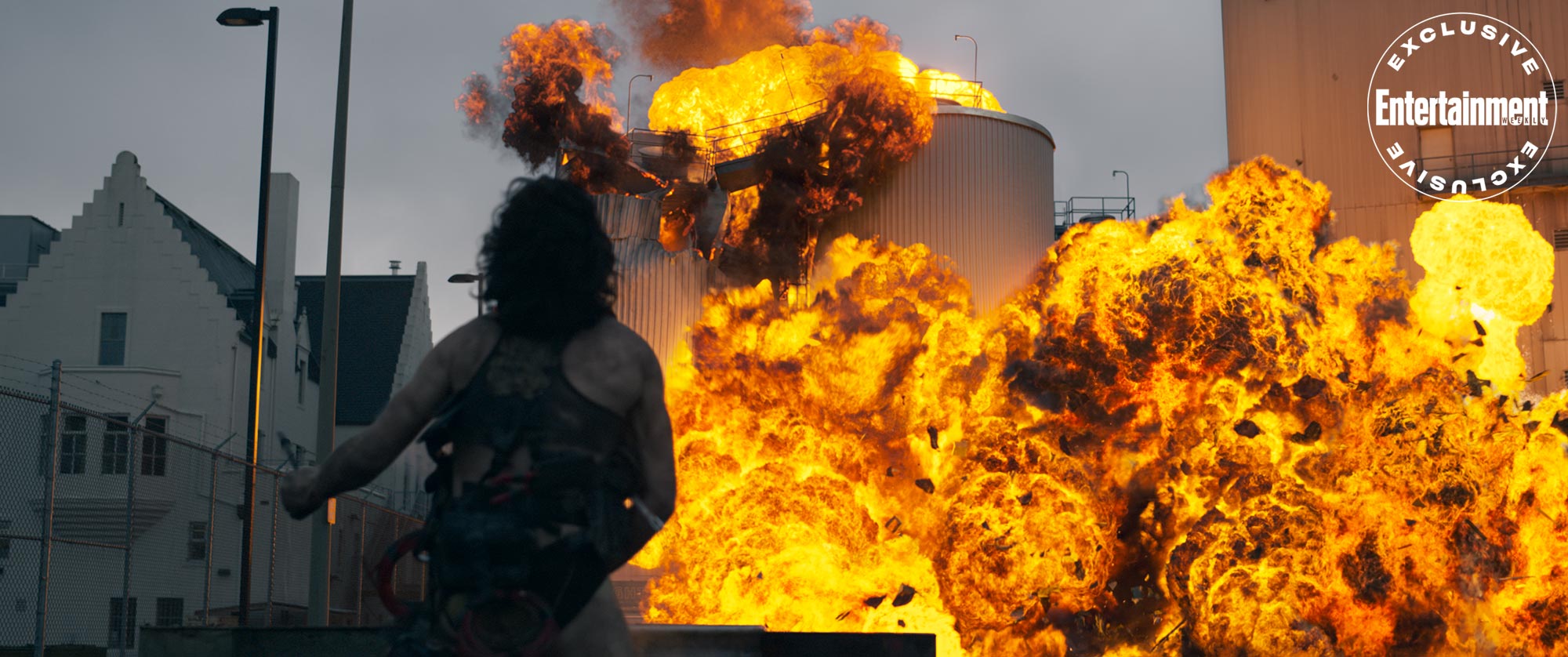 Posted: November 15, 2020, 20:39:14
Here is a new trailer for The Stand. Only 32 days now...


Posted: November 13, 2020, 08:20:00
Check out this side-by-side comparison between the cast of 1994's version of The Stand and the new upcoming version. Please note one error though. Trashcan Man is NOT played by Marilyn Manson. This is a rumor that for some reason stuck…


Posted: October 14, 2020, 20:12:06
Entertainment Weekly has a great interview with King where he reveals there will be 2 new books next year and about his success on TV. Here are some highlights...

About books coming 2021:

There will be two next year. I don't want people to get used to that or think that that's the norm. It's not. But it's just the way things happened. So there is another, but I don't want to say anything about it yet.

About The Outsider

There's going to be a second season of The Outsider as soon as they can get the production going.

HBO hasn't announced it yet but King know where it's going...

I know exactly where it's going because I have seen some of the scripts. I could tell you, but then I'd have to kill you. I'll just say that it's really great and a real spooky paranormal element.

His thought about if If it Bleeds could be used as basis for a second season of The Outsider?

I don't think so. It's really complicated because of the difference in the two story lines makes it difficult to figure out how that could possibly be done in the world of Richard Price's creation of The Outsider. But if Mr. Mercedes was greenlit for a fourth season, that would be in the realm of possibility.

King on the new Flagg:

Alexander Skarsgard is a good Randall Flagg, he just knocked it out of the park

The new ending of The Stand:

I was able to bring things back around. I've had an idea for that final episode that I always kind of regretted not writing it in the book — the book's long enough as it is. I can't tell you anything about the episode other than to say that I've seen a rough cut of it, and I think it's fine.


Posted: October 9, 2020, 21:29:25
Here is the Q&A with the cast of The Stand from Comic Con.


Posted: October 9, 2020, 20:59:34
Here is the new trailer for The Stand.


Posted: October 9, 2020, 17:42:39
More photos from The Stand here.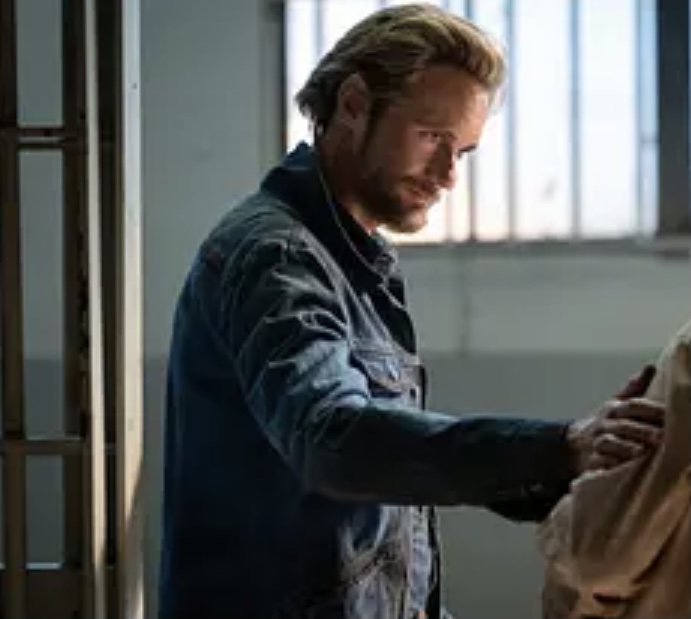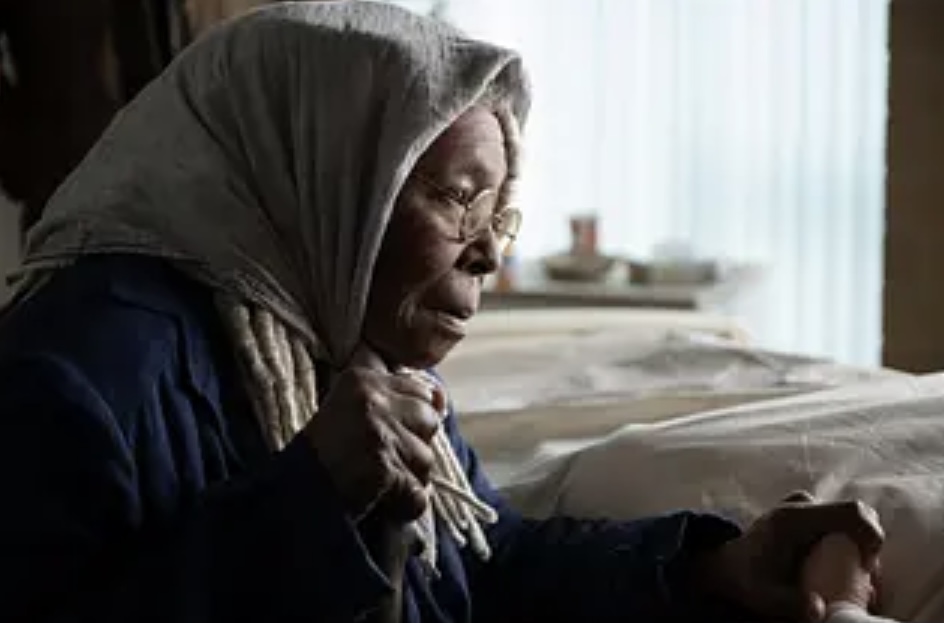 Posted: October 9, 2020, 13:38:55
Here is the poster for The Stand! What do you think?


Posted: October 5, 2020, 14:58:09
The Stand will be On New York Comic-Con this year and on Friday October 9 there will be a Q&A with the cast.

Friday, October 9 at 12:40PM ET/9:40AM PT
THE STAND

Exclusive Q&A with Cast + Inside Look
Based on Stephen King's iconic post-apocalyptic novel of the same name, the much-anticipated limited event series asks the question "where will you stand?" in the ultimate fight between good and evil. Join series stars Whoopi Goldberg, James Marsden, Greg Kinnear, Amber Heard, Jovan Adepo, Odessa Young and Owen Teague alongside showrunner Benjamin Cavell and executive producer Taylor Elmore, as they discuss bringing this epic story to life and what fans can expect when the series premieres December 17. Moderated by Anthony Breznican of Vanity
Fair.

The virtual confab is set to take place October 8-11 and will be available to watch on YouTube and FindtheMetaverse.com.
Posted: September 21, 2020, 08:20:58
The Stand cast members Whoopi Goldberg, James Marsden, Odessa Young, Javan Adepo, Owen Teague, Amber Heard and Greg Kinnear will appear with Benjamin Cavell (showrunner) and Taylor Elmore (executive producer) on a virtual panel from NYCC. NYCC happens October 8 – 11.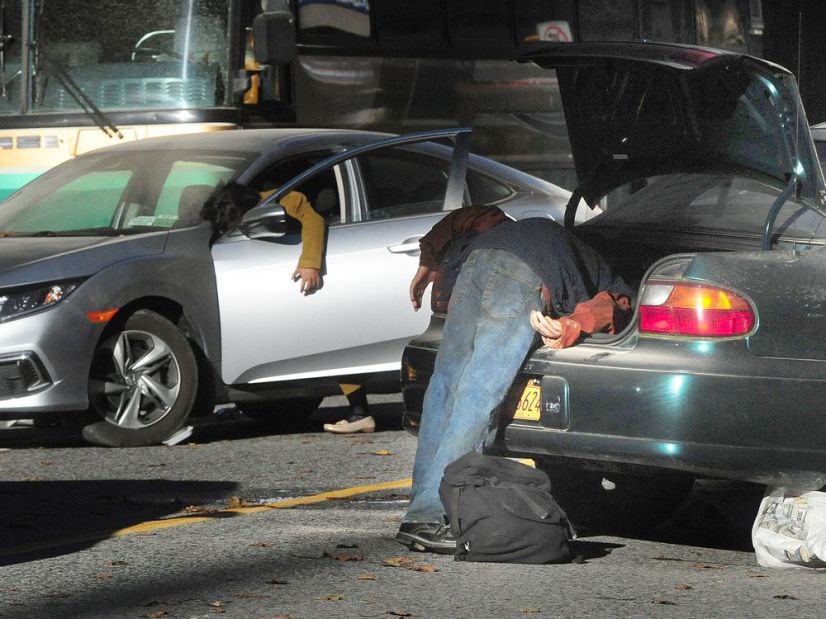 Posted: September 7, 2020, 08:15:33
Hear Heather Graham talk about The Stand over at Coming Soon!.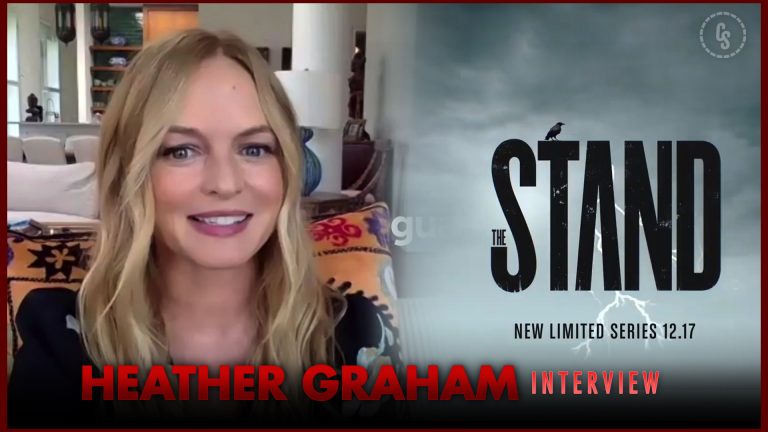 Posted: August 31, 2020, 08:03:05
Here is the first trailer for The Stand. Thoughts?


Posted: August 25, 2020, 20:43:04
The Stand premieres December 17, only on CBS All Access.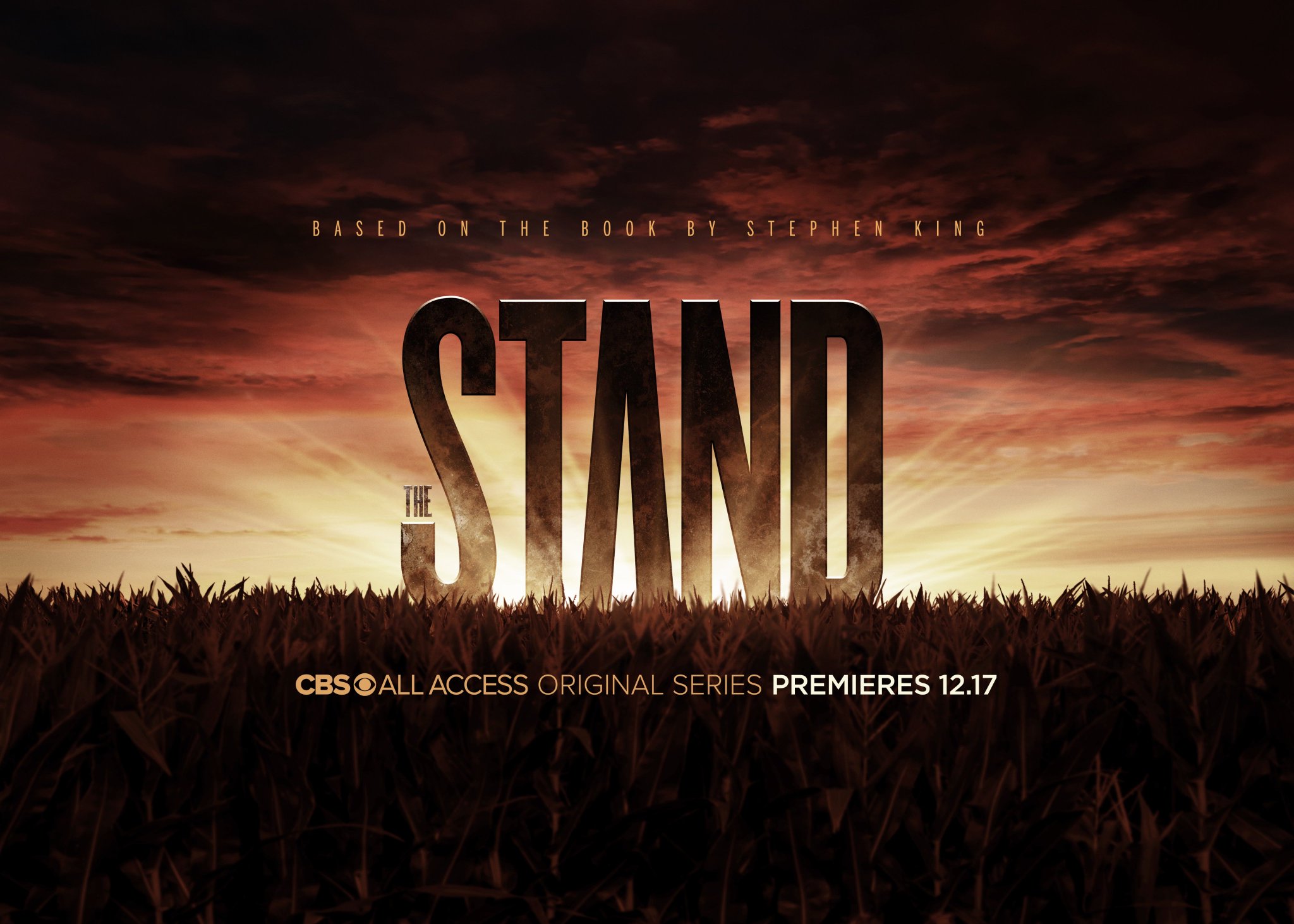 Posted: July 31, 2020, 20:51:40
In this article CBS lists it's upcomong show and one of them is The Stand.

THE STAND: Limited event series, premiering late 2020.

Thanks to Herbert West.
Posted: May 20, 2020, 14:35:25
Vanity Fair has a big update on The Stand TV series that include some new info as well as some very interesting photos.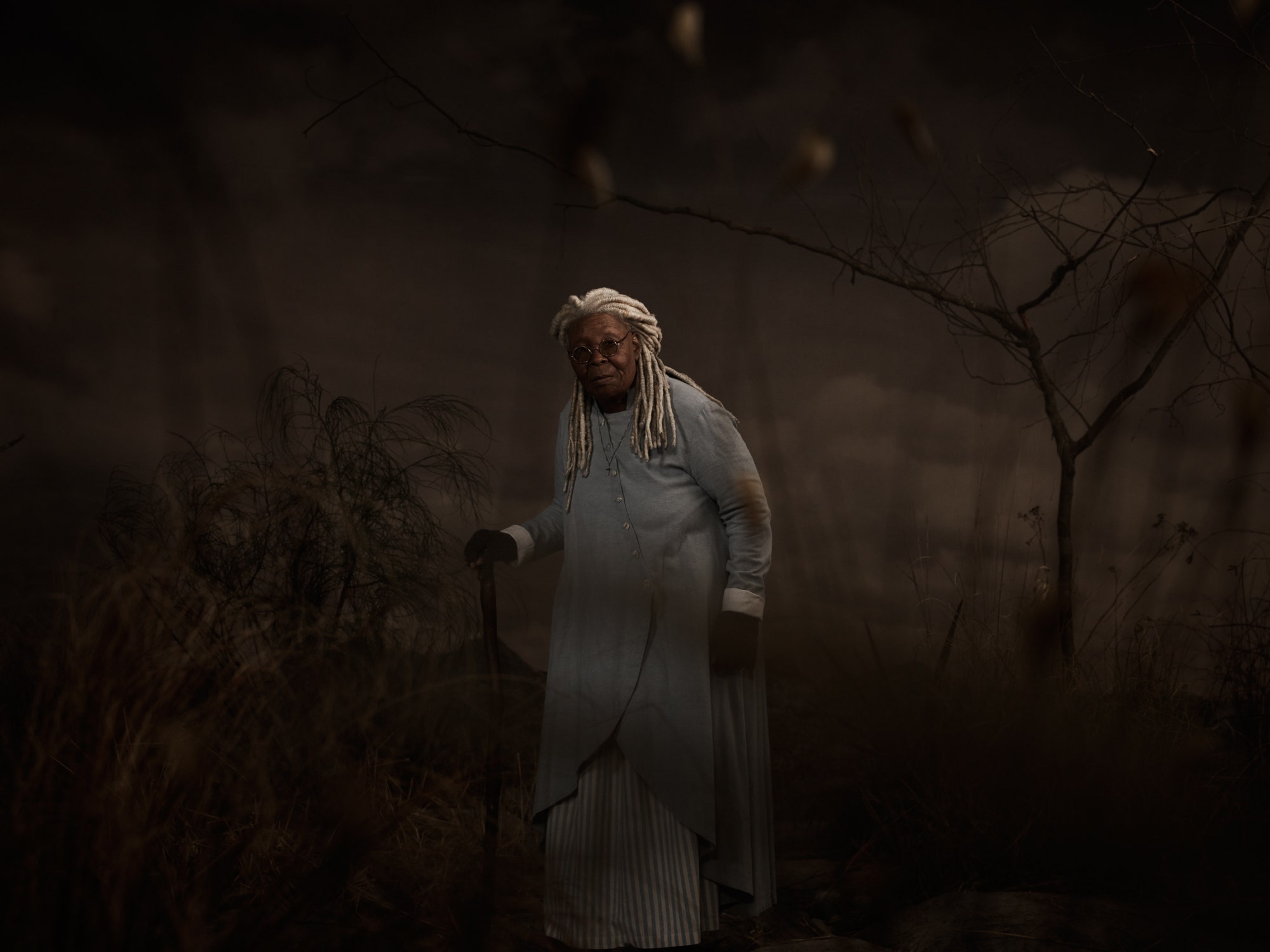 Whoopi Goldberg as Mother Abagail
We learn that the show will shuffle the chronology of King's book, meaning it won't play out the same linear way as the 1994 mini-series. When the new show begins, the plague has already struck.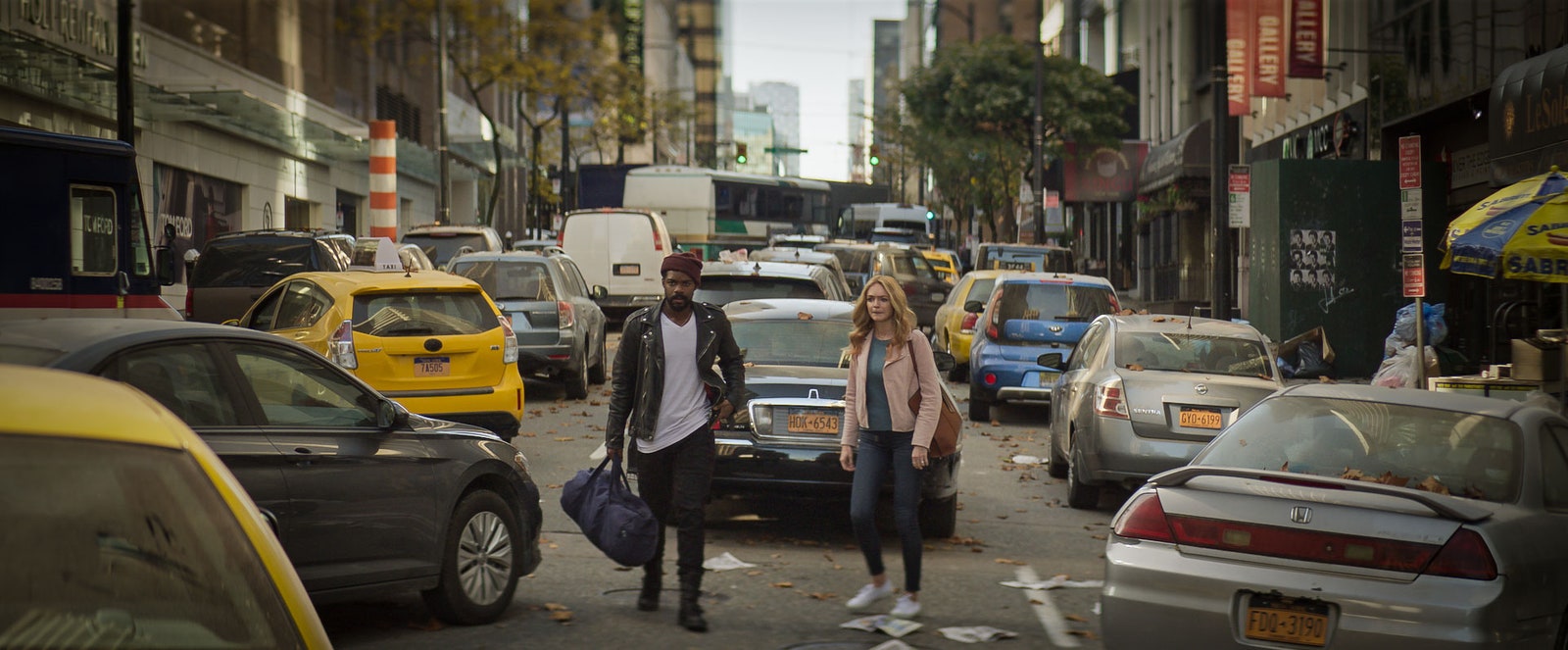 Jovan Adepo as Larry Underwood and Heather Graham as Rita Blakemoor.
The first episode, written and directed by The Fault In Our Stars filmmaker Josh Boone, opens with survivors in masks and protective gear cleaning up a neighborhood full of the dead in Boulder, Colo. These men and women are among the last the remnants of humanity, trying to restart society again. Each of them is immune to the Captain Trips virus that wiped out everyone else they knew. They're wearing masks and gear because removing endless decaying bodies is grim, messy work. As we meet all the major characters, we'll see flashbacks to their old lives at the time the pandemic hit.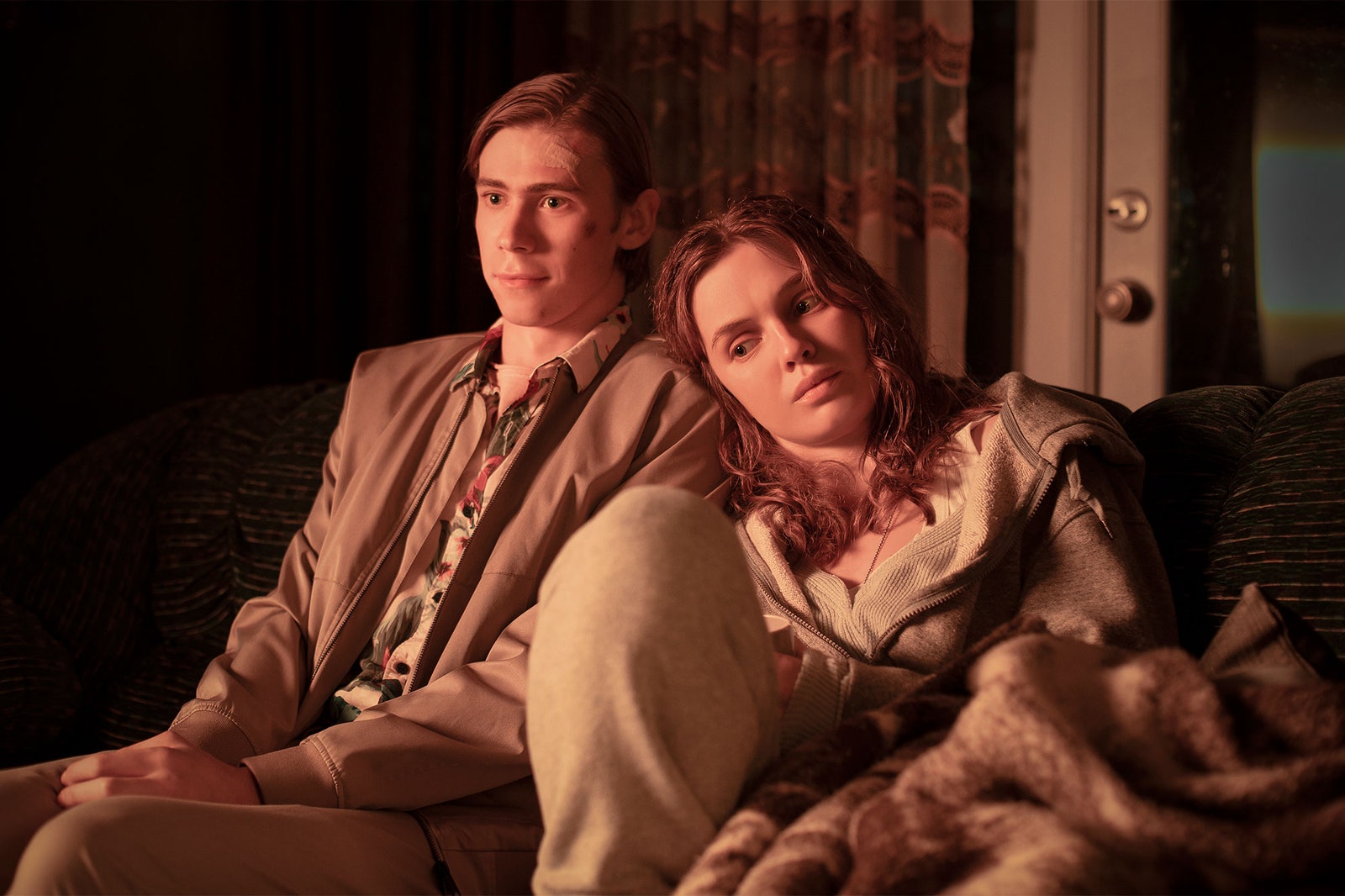 Owen Teague as Harold Lauder and Odessa Young as Frannie Goldsmith.
It's also good to hear that, as of now, CBS All Access plans to proceed with the release later this year.
Alexander Skarsgård as Randall Flagg and Nat Wolff as Lloyd Henreid
For more, including photos head over to
Vanity Fair
Posted: March 2, 2020, 11:01:25
Henry Zaga who plays Nick Andros in the upcoming The Stand posted this photo on Intstagran during the weekend.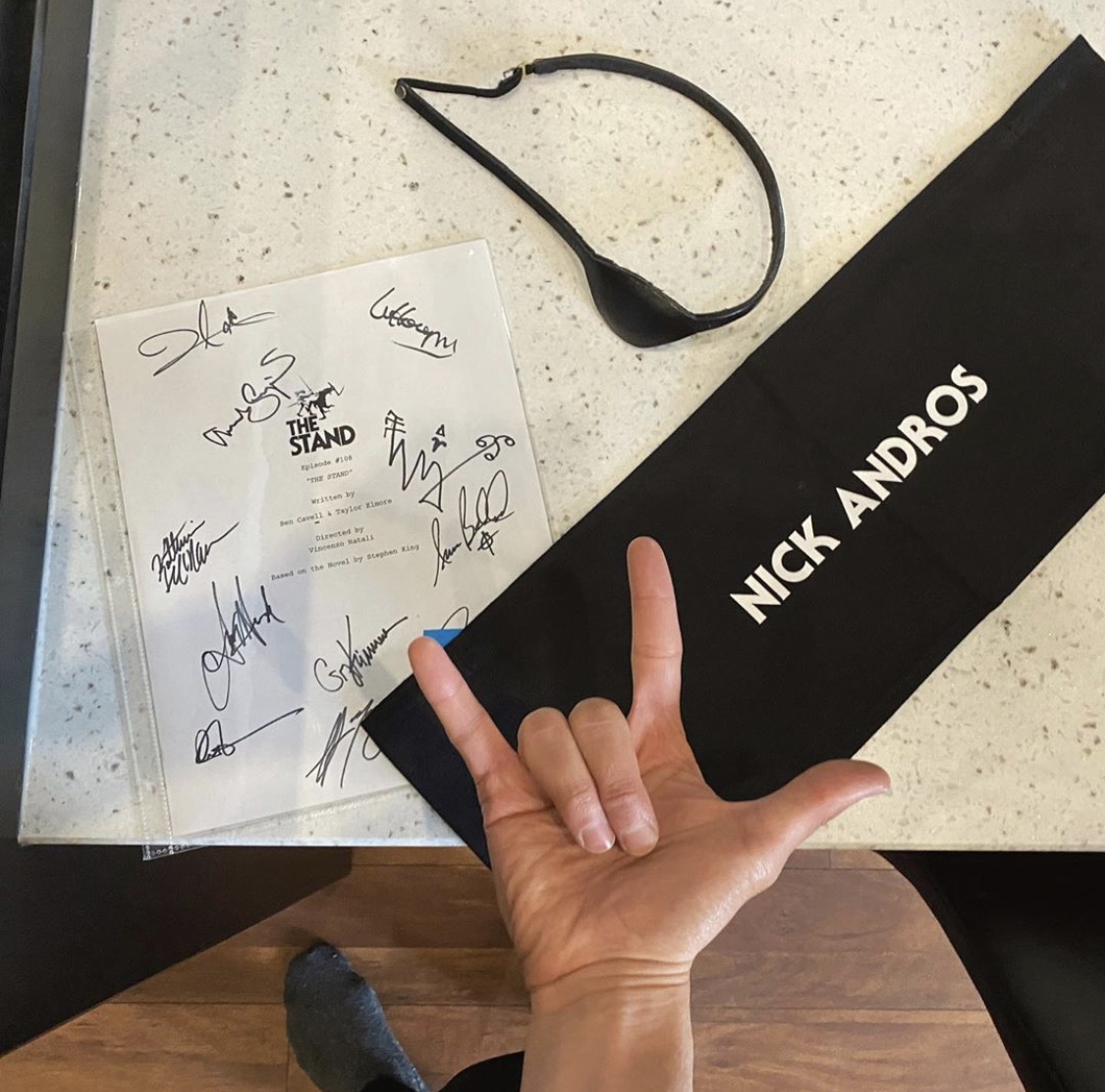 Posted: February 21, 2020, 18:48:46
Parts of downtown Vancouver was transformed for the filming of The Stand earlier this week.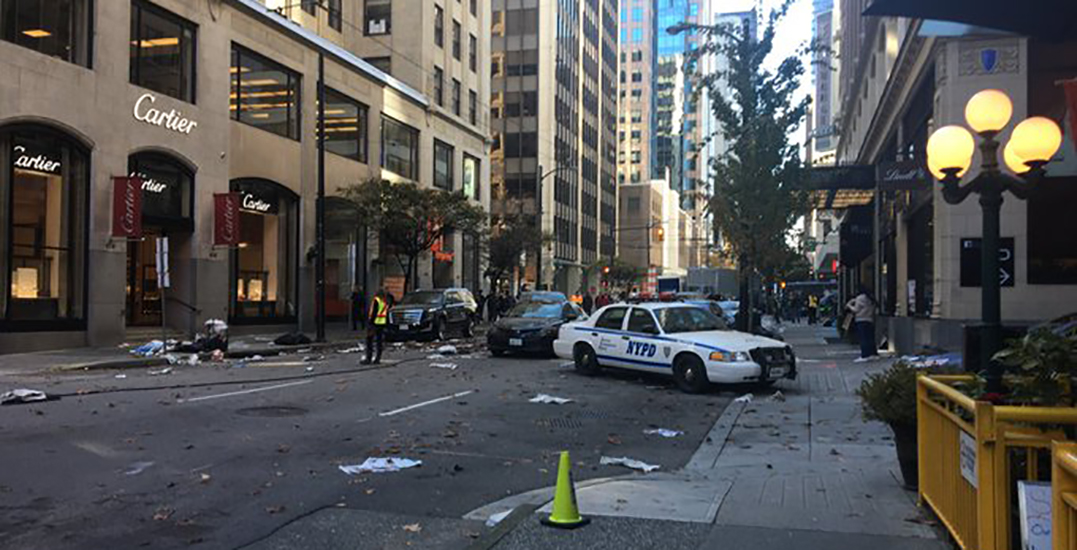 Source:
Daily Hive
.
Posted: February 14, 2020, 07:44:48
The Ashcroft-Cache Creek Journal reports that The Stand will be filming in the area.


Victoria Weller says that a crew producing a TV miniseries based on Stephen King's The Stand will be moving into the region before the Twilight Zone set is struck, to film on Cornwall Road, Highway 97C, the Ashcroft Reserve, and in downtown Ashcroft for one scene which, like The Twilight Zone, will require a blackout for several hours in the 4th and Brink Street area.
Weller says that The Stand will be followed by the TV series Resident Alien. The film commissioner says that she is hoping that the Project Blue Book TV series will return, and that another TV series, Van Helsing, is looking into the area.

So, if you're in the area, keep your camera ready…
Posted: February 1, 2020, 01:11:09
Bloody Disgusting reports that Fiona Dourif will play Rat Man in The Stand.

Speaking with Syfy, Dourif revealed that she's playing "Rat Woman," a new take on "Rat Man" from Stephen King's novel, who was played by Rick Aviles in the original miniseries.

"I'm playing Rat Man… do you guys remember Rat Man? Rat Man is now Rat Woman," Dourif told the outlet. "I read the book and watched the miniseries. I love The Stand."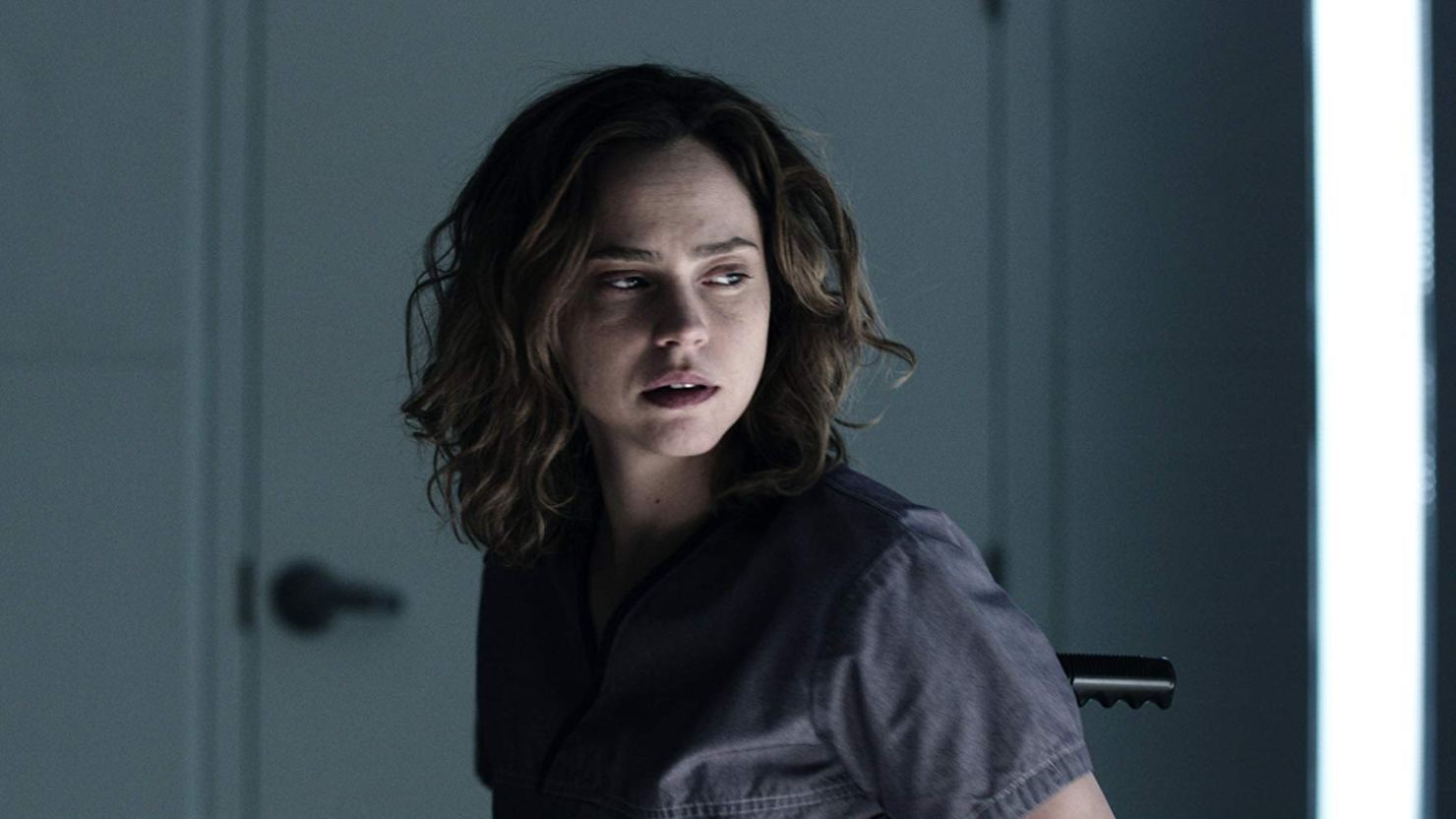 Posted: January 25, 2020, 20:36:09
Director Chris Fisher posted on Instagram that the filming of The Stand is almost done.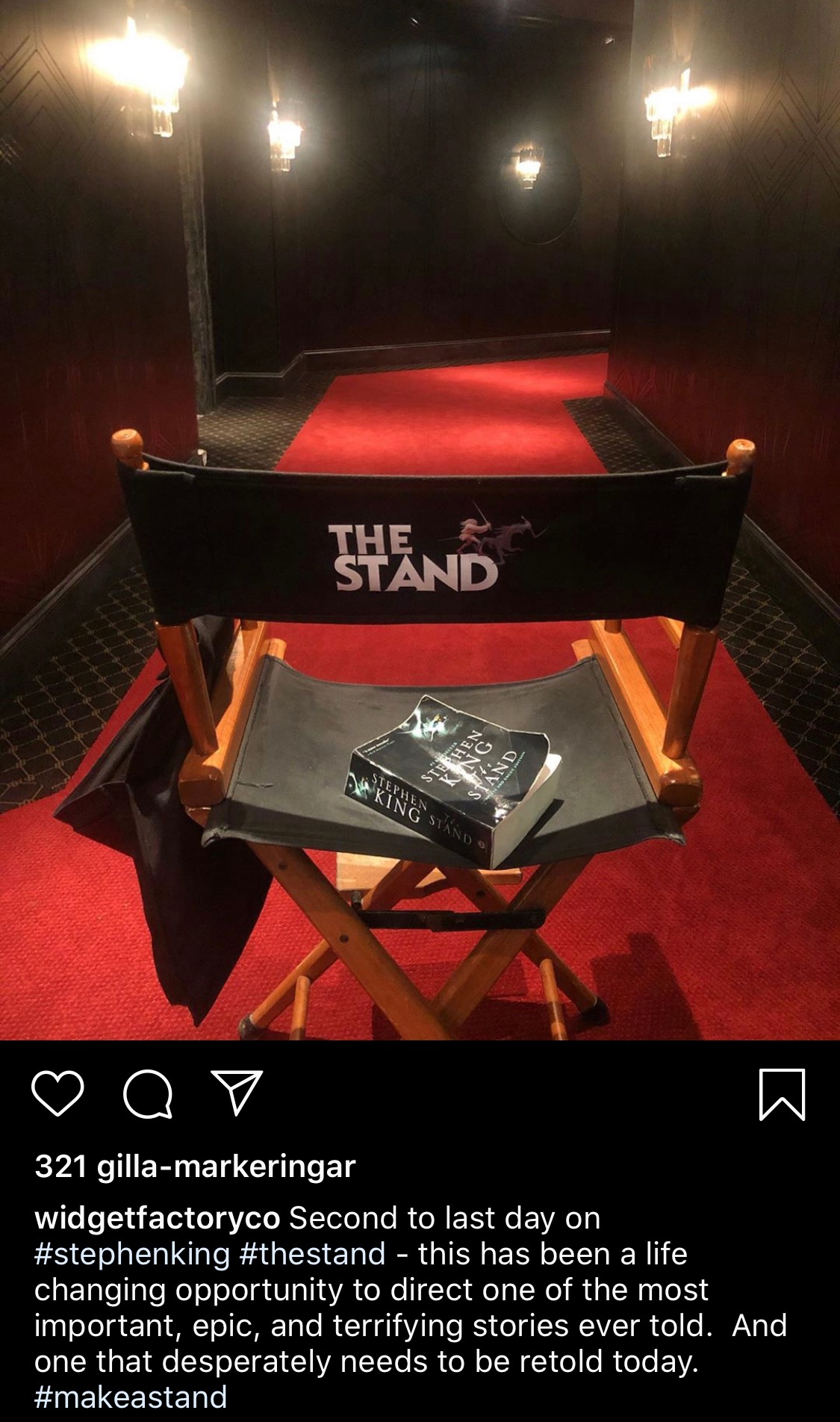 Posted: January 15, 2020, 16:49:43
Reports are that The Stand will premier in the 4th quarter of 2020. Can't wait!



Posted: December 13, 2019, 20:59:21
Variety reports that Natalie Martinez ("The I-Land") will guest star in The Stand. No word on who she'll play though.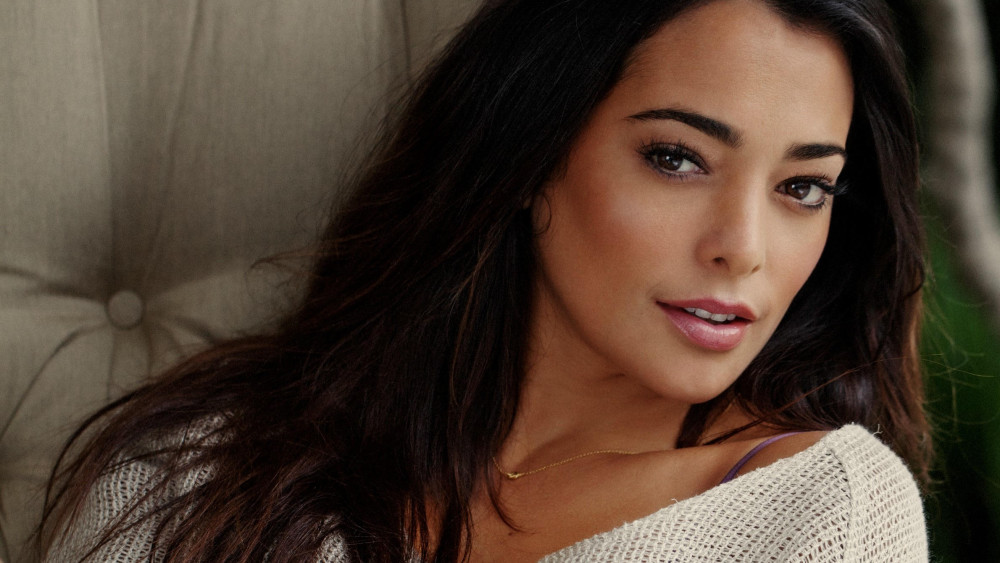 Posted: October 29, 2019, 13:54:03
Here are a few more photos from the set of The Stand.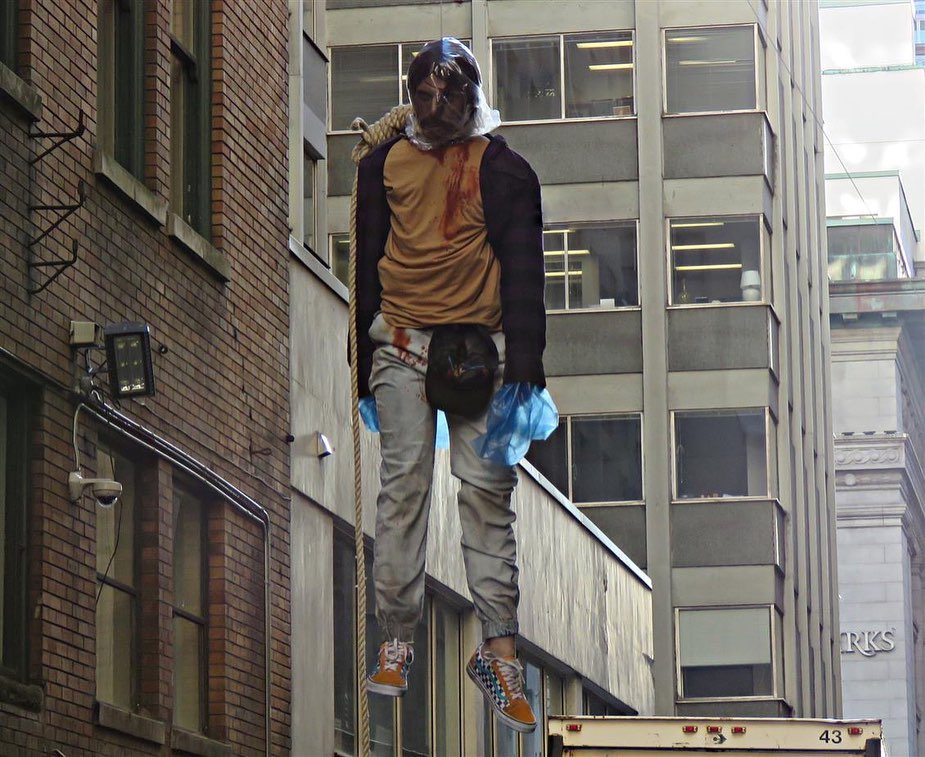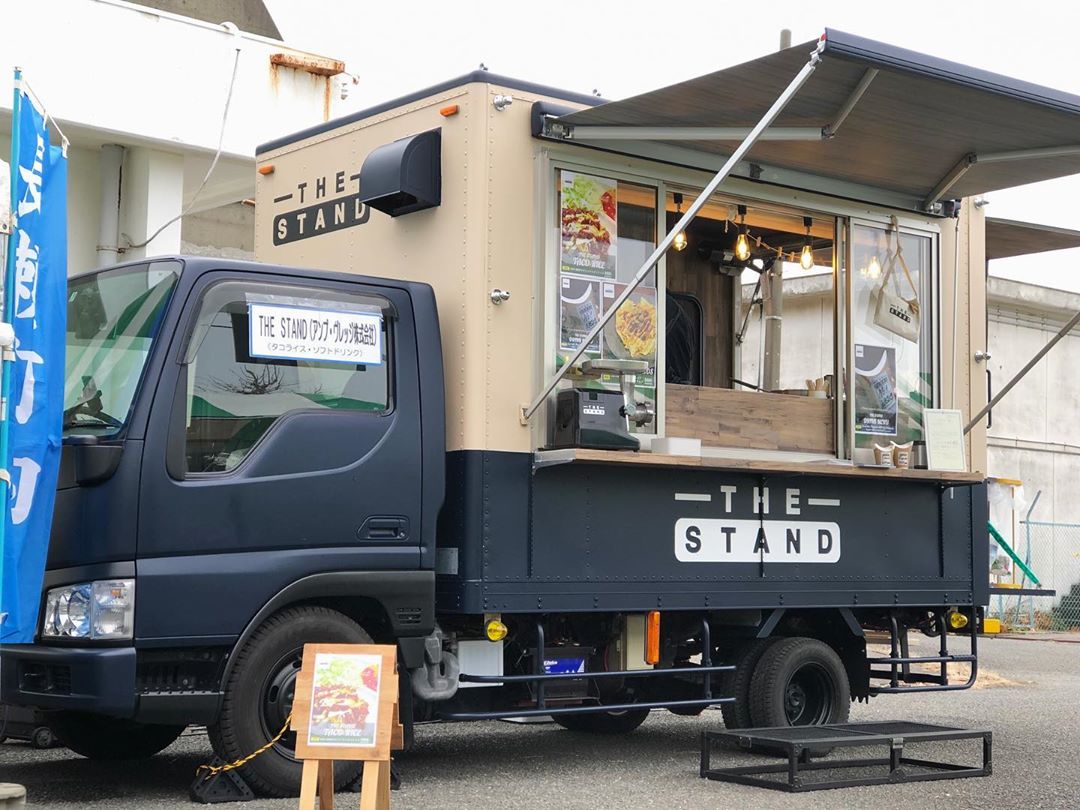 Posted: October 29, 2019, 08:48:31
This weekend Vancouver residents were warned of graphic street scenes when scenes for The Stand was being shoot in the downtown area.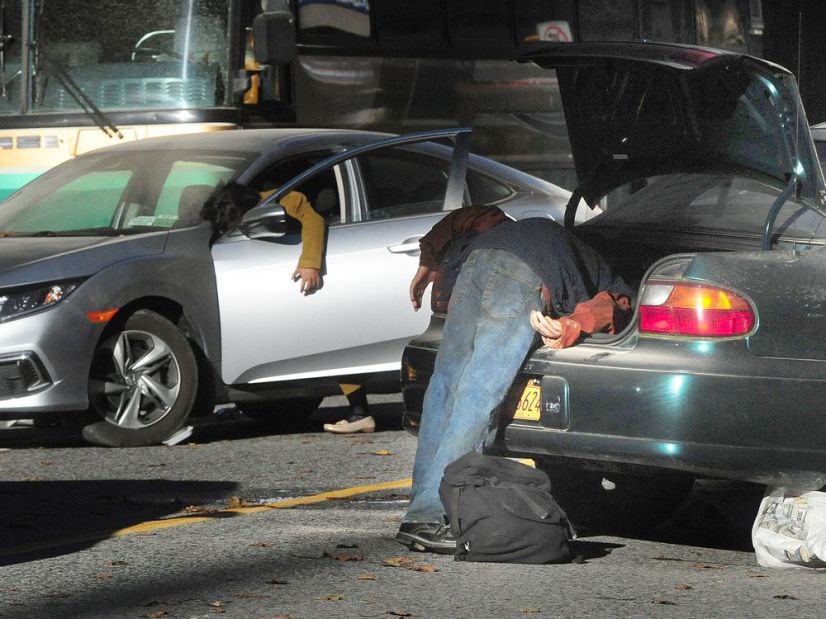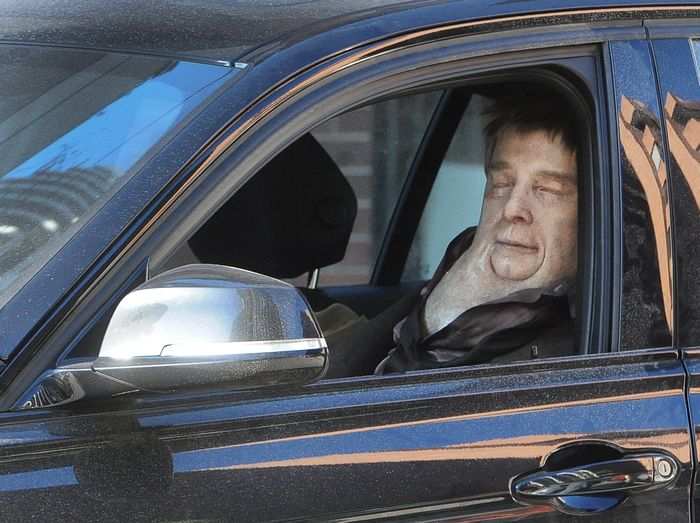 Source:
Vancouver Sun
.
Thanks to Lou Sytsma
Posted: October 18, 2019, 10:33:55
Greg Kinnear has joined the cast of The Stand. Kinnear will play Glen Bateman.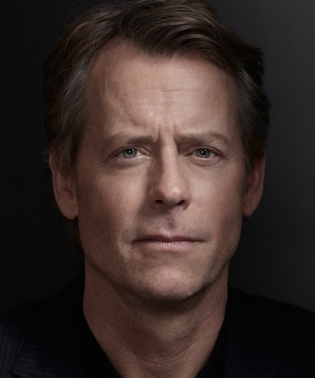 Posted: October 17, 2019, 21:33:17


Alexander Skarsgård teases his role as Randall Flagg in The Stand.
Posted: October 16, 2019, 10:49:45
Coming Soon reports that Heather Graham has joined the cast for The Stand. She will play Rita Blakemoor, a wealthy woman who is ill prepared for the end of the world when she try to escape New York with Larry Underwood.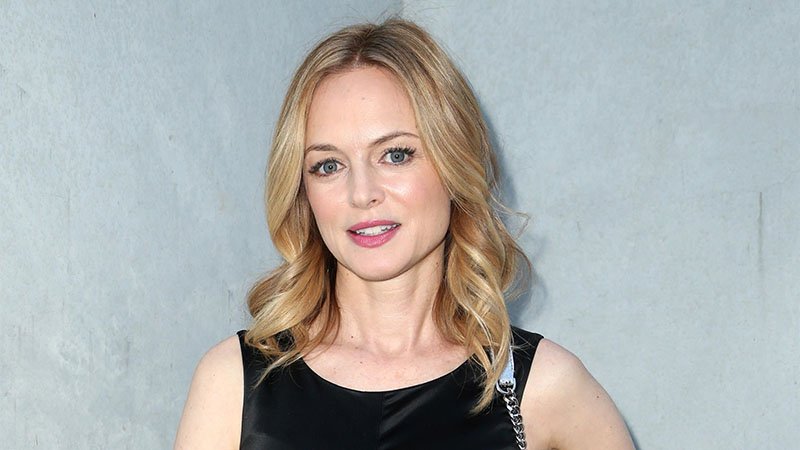 Posted: October 11, 2019, 22:10:54
More casting news for The Stand today.

Eion Bailey will play Teddy Weizak (same role King played in the miniseries version), Katherine McNamara will play Julie Larry and Hamish Linklater will play Dr. Ellis.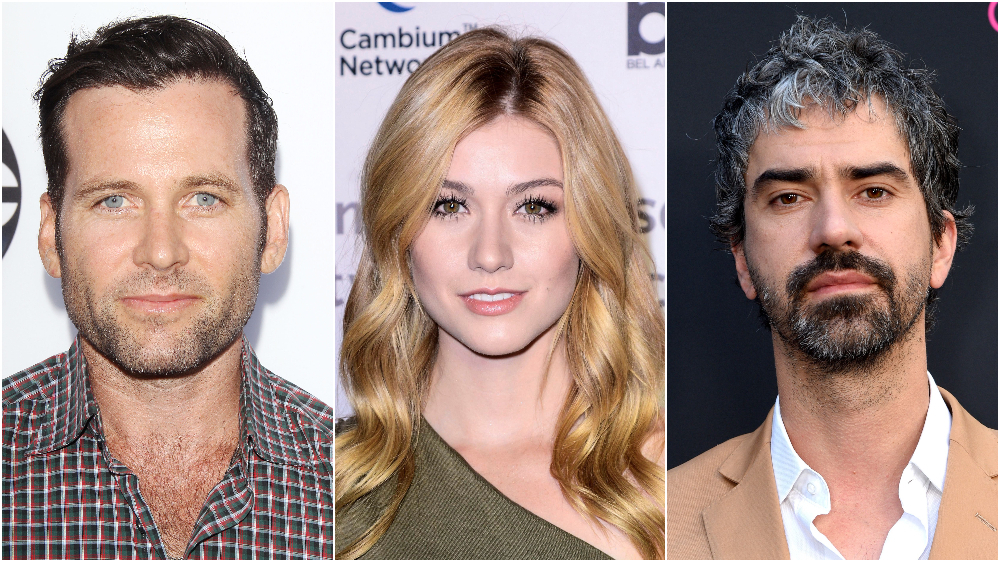 Thanks to Lou Sytsma
Posted: October 9, 2019, 00:49:24
Mick Garris and Josh Boone on the set of The Stand.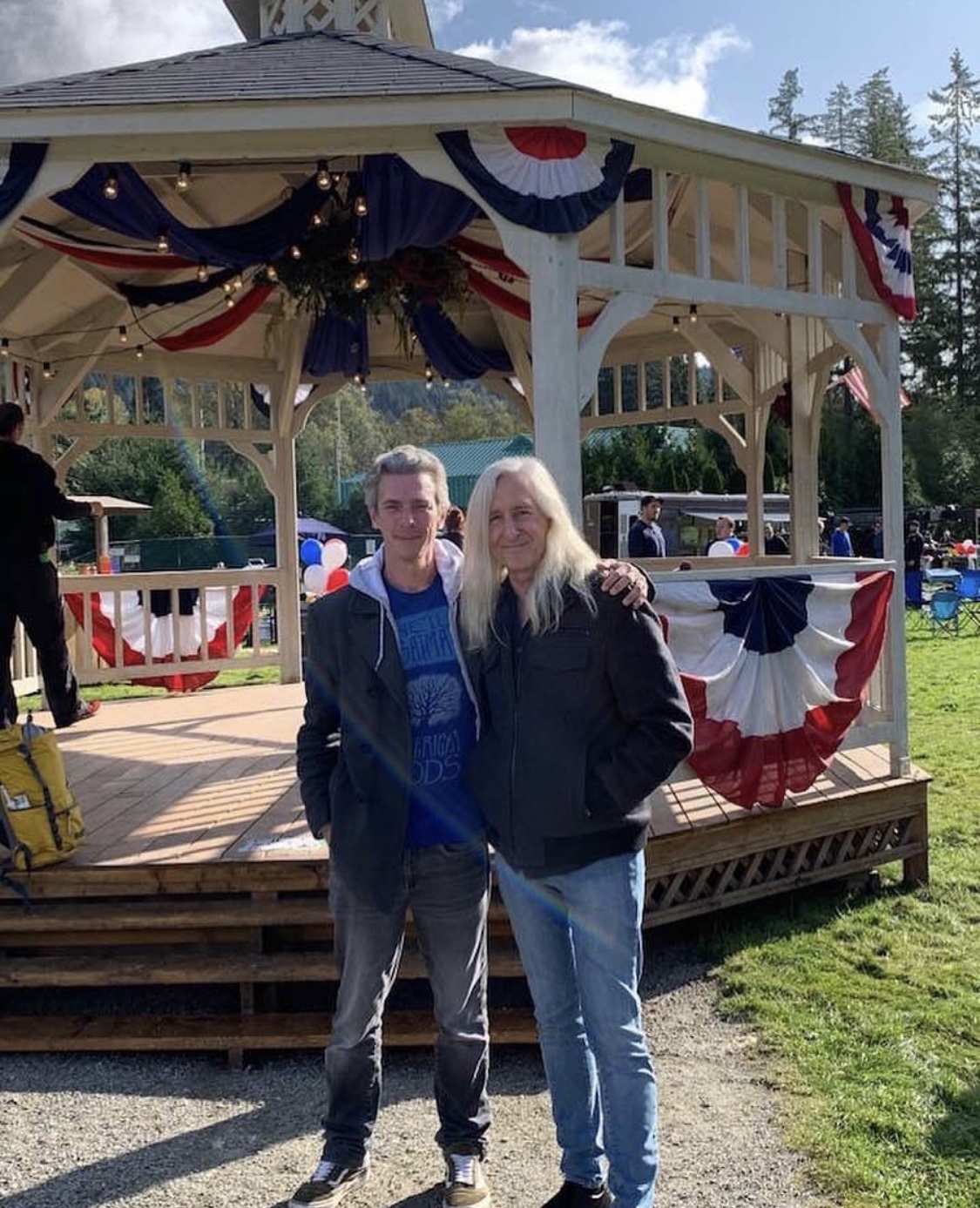 Posted: October 3, 2019, 14:29:21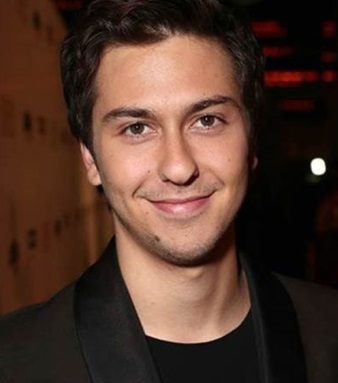 Nat Wolff has been cast opposite Alexander Skarsgård in The Stand. Wolff plays Lloyd Henreid, a petty criminal who becomes fiercely loyal to Randall Flagg.

Source: Deadline
Posted: September 14, 2019, 11:07:18
First day of filming The Stand is done!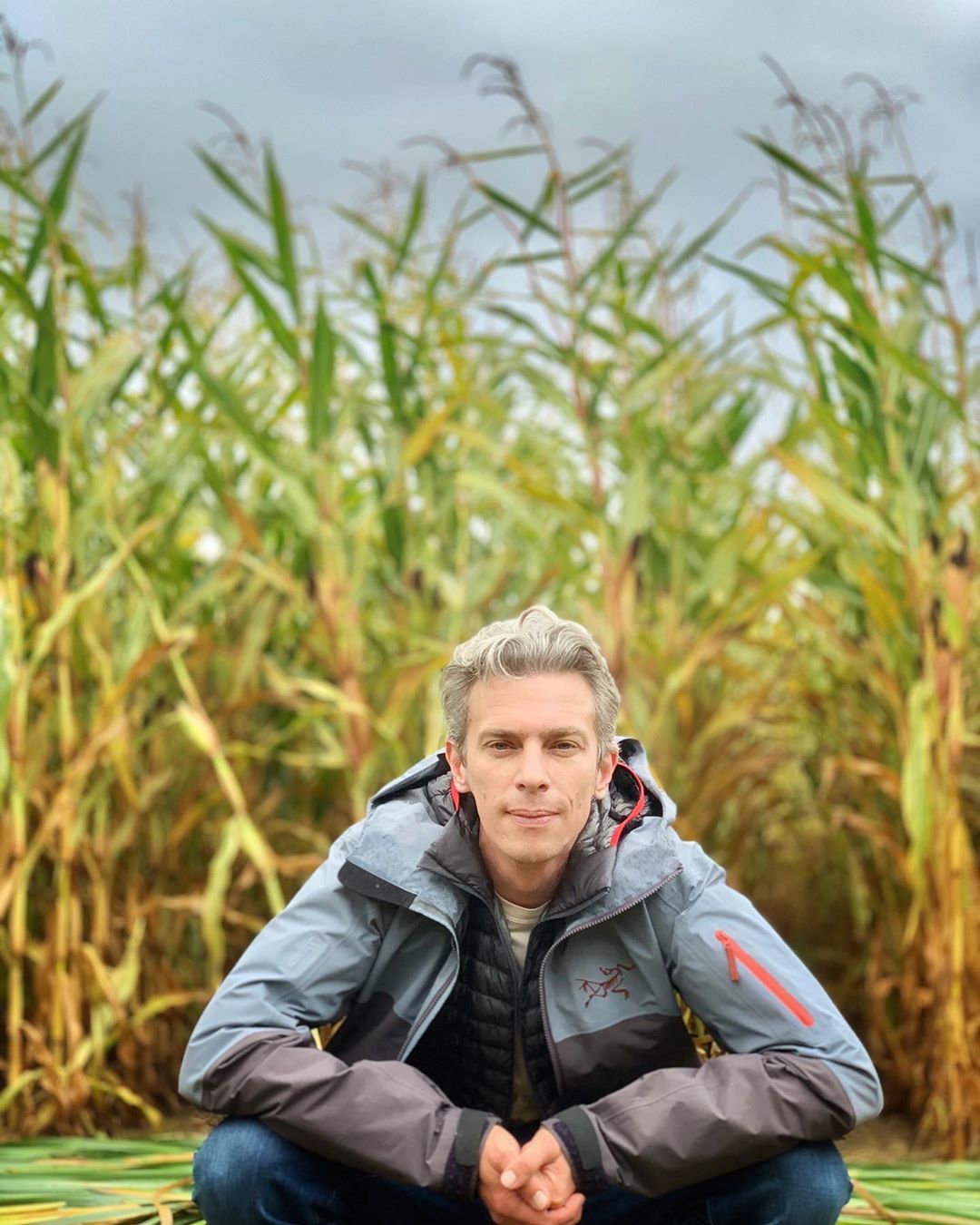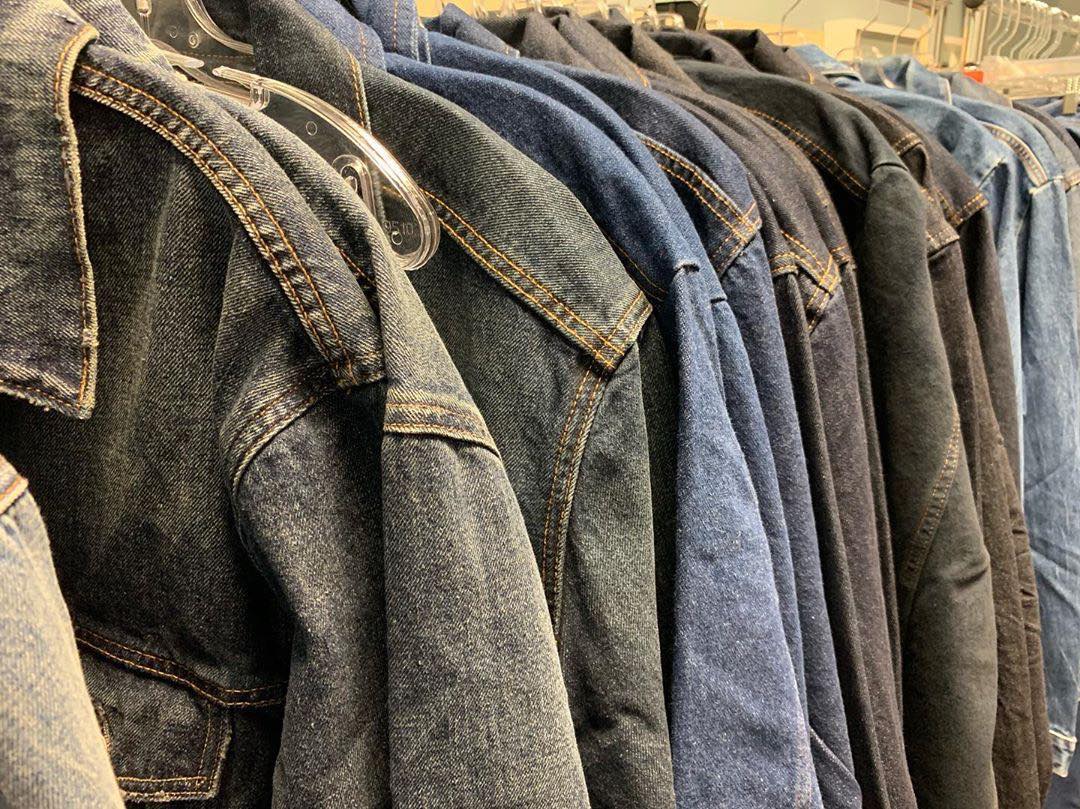 Posted: September 11, 2019, 22:12:04
More casting news for The Stand. Collider reports that Alexander Skarsgard has been cast as Randall Flagg.



Thanks to Anders Jakobson
Posted: September 11, 2019, 21:53:52
Some casting news for The Stand was released on Instagram today.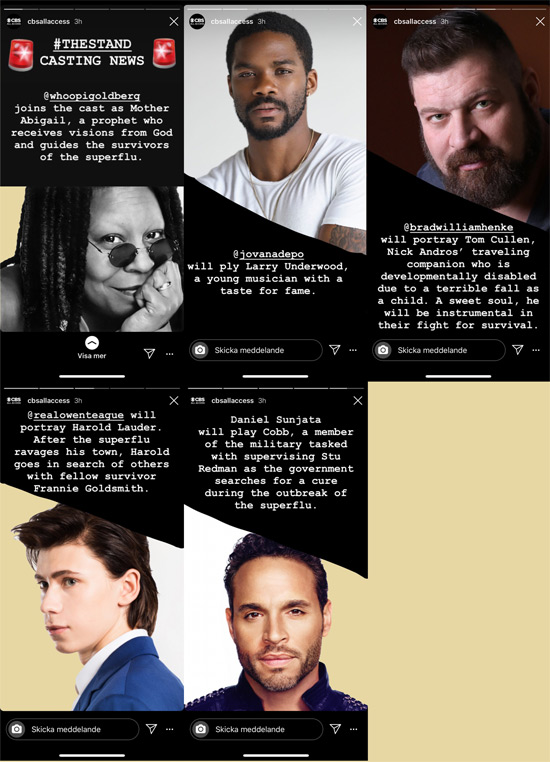 Posted: August 2, 2019, 09:59:47
Exciting news about the upcoming adaptation of The Stand. King is writing a continuation to the book. And don't worry, there won't be several bad seasons following the like with Under the Dome. CBS announced at TCA Thursday that King will write the last episode of the providing "a new coda that won't be found in the book".


"For fans of the book who have wondered what became of the survivors of the stand, this episode will contain a story that takes us beyond the book to answer those questions," CBS All Access EVP Julie McNamara said. "A continuation to The Stand; we can't wait to share that with the world."


Posted: July 9, 2019, 09:14:47
Marilyn Manson has been cast in be The Stand. He confirmed it in an interview with Revolver and also mentioned that he and Shooter Jenings also recorded a cover of The Doors The End for the series.

Shooter and I also did a cover of "The End" by the Doors, for a new miniseries of The Stand by Stephen King, which I'm also going to be acting in.

Posted: July 3, 2019, 23:46:11
Here's more confirmed casting for The Stand.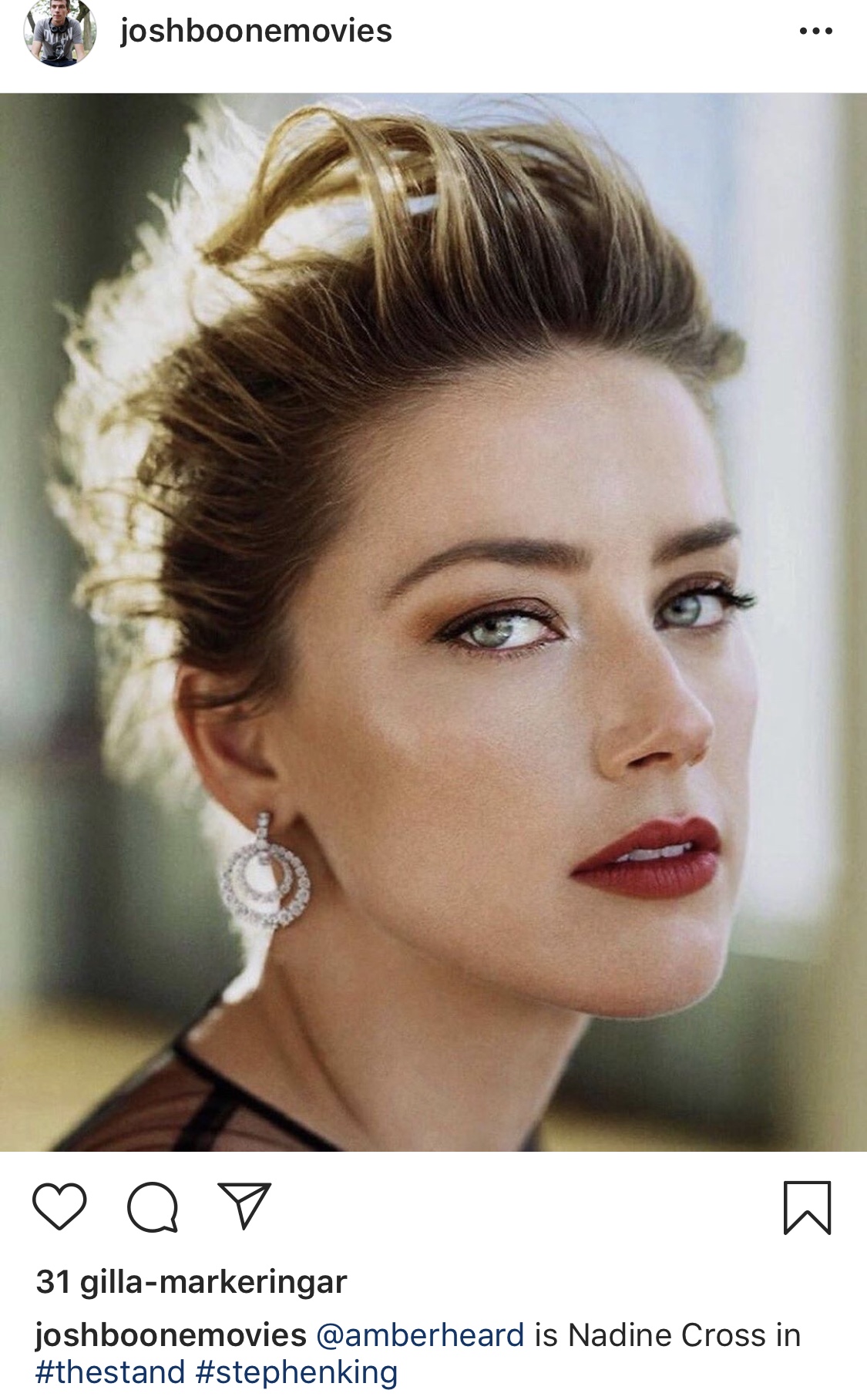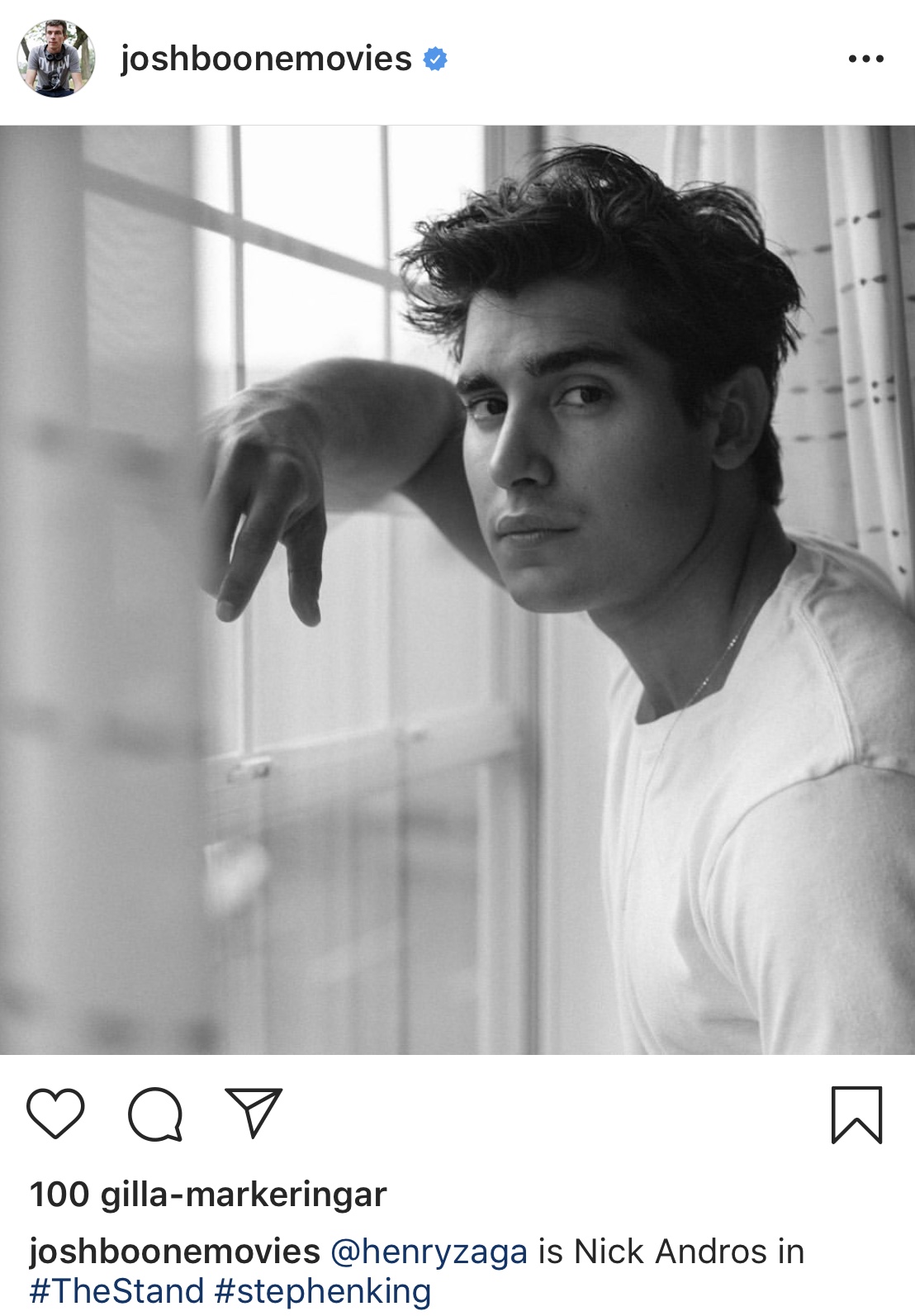 Posted: July 1, 2019, 03:47:19
HN Entertainment has confirmed that the CBS All Access series adaptation of King's The Stand will begin filming on September 16th in Vancouver, British Columbia, Canada and is expected to wrap on March 11th.

Production designer Aaron Haye has also joined the show. He recently worked on Bohemian Rhapsody and the Charlie's Angels reboot.
Posted: June 29, 2019, 04:41:50
Odessa Young will play Frannie Goldsmith in The Stand.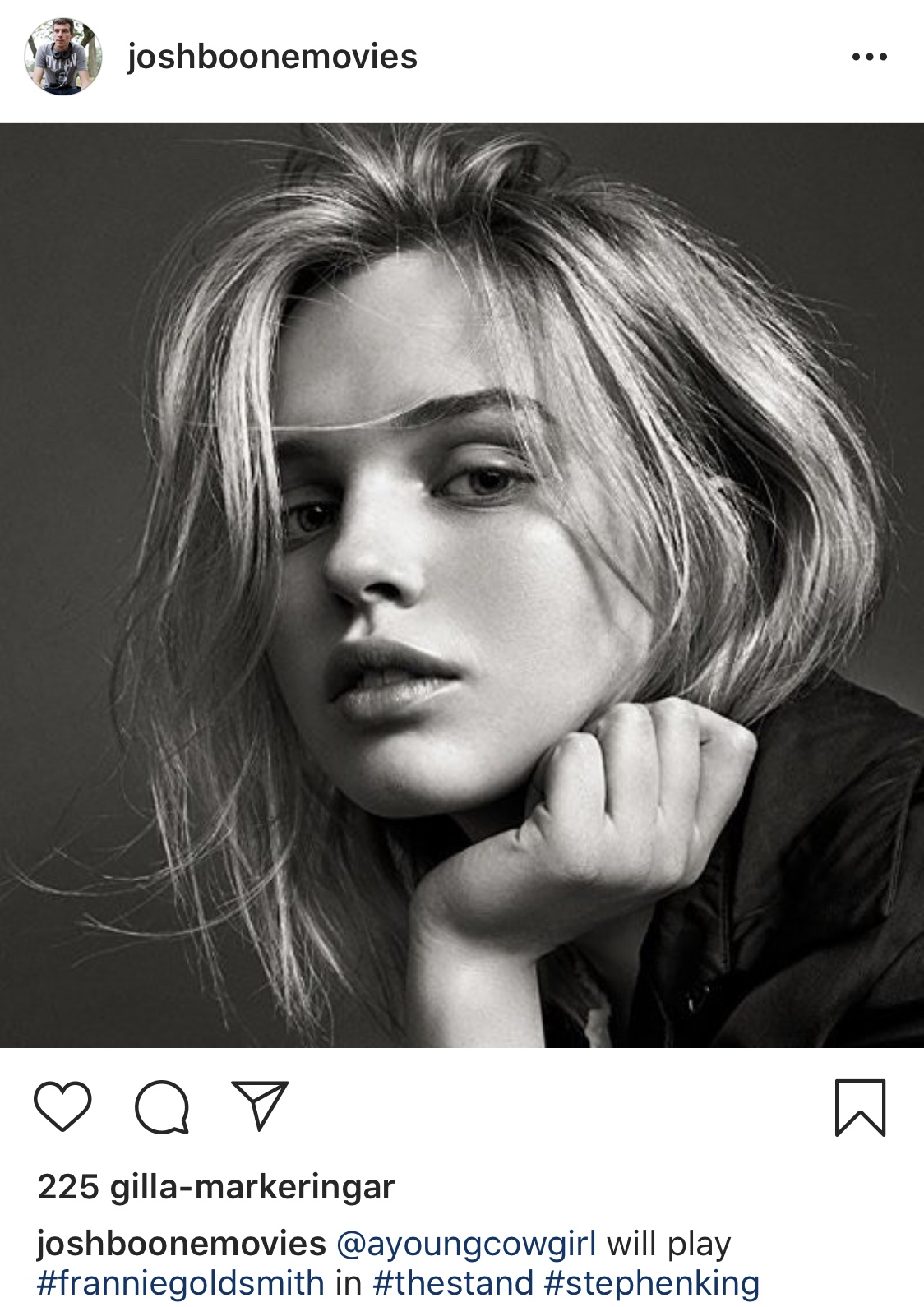 Confirmed by Josh Boone.
Posted: June 22, 2019, 01:00:40
Deadline reports that James Marsden is circling the role of Stu Redman in The Stand.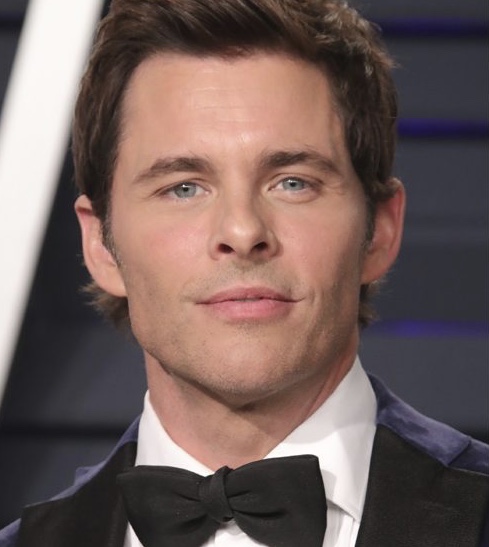 Posted: February 2, 2019, 22:19:24
This is really happening!!!


Josh Boone, Ben Cavell, Owen King, Jill Killington, Knate Lee
and Eric Dickinson in
The Stand
Writer's Room.
Posted: January 30, 2019, 23:44:43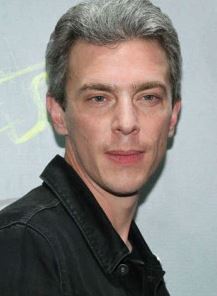 It is now confirmed that CBS All Access has ordered 10 episodes of The Stand, as a limited event. Josh Boone and Ben Cavell penned the adaptation, and Boone will direct. They will also be executive producers with Roy Lee, Jimmy Miller and Richard P. Rubinstein. Will Weiske and Miri Yoon will serve as co-executive producers and Owen King will produce. CBS TV Studios is the studio.


"I'm excited and so very pleased that The Stand is going to have a new life on this exciting new platform," said King. "The people involved are men and women who know exactly what they're doing; the scripts are dynamite. The result bids to be something memorable and thrilling. I believe it will take viewers away to a world they hope will never happen."

No release date has been mentioned yet.
Source:
Deadline
Posted: July 16, 2018, 23:51:20
Josh Boone seems to be getting ready to start working on his version of The Stand and it's exciting to see that Owen King will be involved.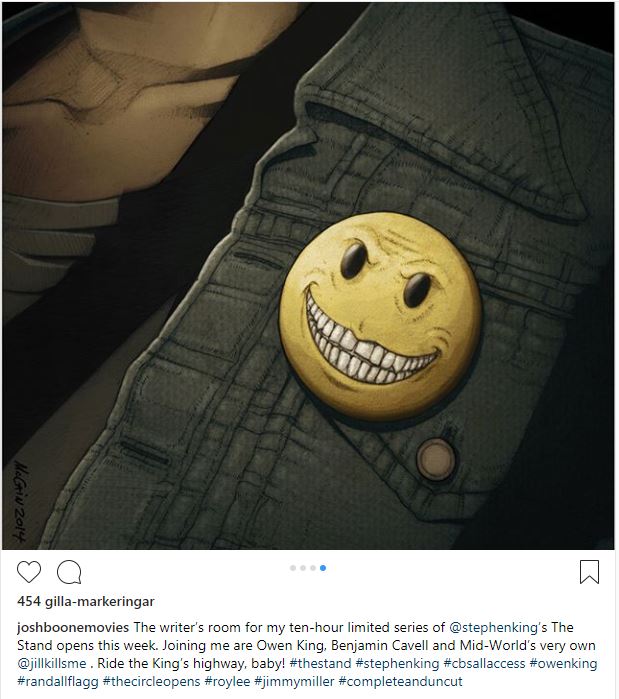 Posted: March 31, 2018, 23:26:56
This short comment about The Stand from The Tracking Board has led to speculations about the book being done as a 10-hour TV show on CBS All Access. So far I would call this speculations. I'd love to see The Stand as a 10-hour TV show but there are better stations than CBS to do it…in my opinion. I guess we'll see…

While some industry insiders have privately questioned what the future holds for Boone after New Mutants, with some faintly alluding to what happened to Josh Trank after Fantastic Four flopped, I doubt the film will reflect poorly on him, given the arduous development process. Besides, Boone has a full plate once he wraps New Mutants. He's still attached to direct an adaptation of Stephen King's The Stand, which we hear is coming together as a ten-hour limited series at CBS All Access. Despite a full plate, those close to the director say he's committed to seeing his vision for New Mutants through to the end, though it's been frustrating for members of his cast and crew to read so much inaccurate speculation online.

Thanks to Lou Sytsma & Al Mattice
Posted: October 17, 2017, 18:50:57
Josh Boone just posted this on King's board.


Hi, Josh Boone here. I happened to come across this and wanted to say that I never wrote a draft of The Stand with anything but the ending from the book. You are referring to a draft that preceded me, which I actively worked to ensure never got made because it was in no way an adaptation of the book, just fan fiction. I am still working on The Stand and will be making it next as soon as New Mutants opens in April as a limited series. I've been working on it for four years and I promise you it will be a faithful adaptation of the book with an incredible cast.

Posted: March 24, 2016, 22:29:33
Josh Boone talks about The Stand in an new interview.


Now, as for The Stand, which has been in the works for quite some time, Boone explained, "We're working on it. The reason The Stand hasn't been made yet is because it's expensive. It's a problem of perception, I think. We really are attempting to revive the idea of the elevated horror film–movies like The Exorcist, Rosemary's Baby, The Shining–A-list films with A-list casts. The 1980s really killed this idea because studios realized you could make horror films for dirt cheap and make a killing. In theory, every studio wants to make The Stand. It's a bona fide American classic. It should be an event movie. A big, serious-minded epic with an awe-inspiring cast that is as faithful as possible to King's narrative and intentions. This should be The Godfather of post-apocalyptic epics. I adapted the book and have King's blessing. We got that awe-inspiring cast. But [Warner Bros.] didn't want to spend what it would actually cost to make the movie. To have a real conversation about making this film at a level that is appropriate for the book King wrote is an 85- to-100-million-dollar conversation, which from where I'm sitting sounds like a no-brainer considering the mind-numbing nonsense that studios spend $250 million on. Which brings me back to that perception problem. They look at The Stand and wonder why they can't make this post-apocalyptic horror movie for $35 million. King and I were most excited and continue to be most excited about a single three-hour event movie: The Godfather of post-apocalyptic movies."

Does he have any studios in mind? "My hope is that we'll go make that movie with Lionsgate," Boone said. "My adaptation is incredibly faithful to King's book, but the way I was able to contain all of it in a single three-hour film is: I shattered King's structure and told the story non-linear. That was really what broke everything open for me. The opening scene is Mother Abigail on her deathbed sending our heroes off to make their stand against the Dark Man in Vegas, and then we jump back in time and you basically have three spinning timelines going the whole movie–Captain Trips, Boulder, and The Stand, same as the book, but they are all happening simultaneously. Sequences that fall hundreds of pages apart in the book stand side-by-side in the film, echoing and resonating in new and strange ways. I remain incredibly excited about that script. I can't wait to make it. The Stand is the movie of a lifetime so I'm completely content waiting until someone gives us exactly what we need to do it right rather than to compromise."

Source: Dread Central
Thanks to Lou Sytsma
Posted: February 2, 2016, 21:37:46
The movie version of The Stand has been pushed back to give Josh Boone a chance to turn Revival into a movie first. Bone and producer Michael De Luca have submitted the script to Universal, where the producer has a first-look deal. Boone has cleared his schedule for Revival, which he hopes to direct this year.

More info here.

Thanks to Lou Systema
Posted: June 6, 2015, 01:08:54
The Stand on TV and in Theatres? Well, according to an article over at The Wrap that might be the case.


In addition to movie, Warner Bros., CBS Films and writer-director Josh Boone are in talks to mount an 8-part TV series

Before it hits a movie theater near you, Stephen King's epic post-apocalyptic novel "The Stand" will take a revolutionary detour to the small screen, as Warner Bros. and CBS Films are in talks with Showtime to mount an eight-part miniseries that will culminate in a big-budget feature film, multiple individuals familiar with the ambitious project have told TheWrap.

Josh Boone, the "Fault In Our Stars" director who boarded "The Stand" in February 2014, will write and direct the star-studded miniseries, which is expected to start shooting early next year as one cohesive production, according to insiders.

This has not been confirmed yet.
Posted: November 24, 2014, 20:44:36
Here you can listen to me talking about The Stand movies on Swedish radio. I enter the show at the 1.35 mark.
Posted: November 20, 2014, 14:21:21
Kevin Smith has done an interview with Josh Boone in which he talks about movie version of The Stand (if you don't want to listen to all of it you can jump in at the 1.20 mark). In the interview Josh says that he will do no less than 4 movies based on the book.

He also talks about the 3 hour version he wrote the script for first and how he dropped that without any hesitation when Warner offered him to do 4 movies instead of one. He also say that they hope start shooting next year, maybe in the spring.

Listen to the interview here.

Thanks to Anders Jakobson.
Posted: October 6, 2014, 11:25:01
King talks The Stand movie.


Posted: September 11, 2014, 00:08:11
The Collider recently spoke to Josh Boone about The Stand and here are some things he said.


I finished writing the script maybe a month ago. Stephen [King] absolutely loved it. It's, I think, the first script ever approved by him. [It'll be] a single version movie of The Stand. Three hours. It hews very closely to the novel.

And about when it might start shooting...

It takes a long time to prep a film like that. Six to eight months. I don't imagine we would shoot the movie until next Spring at the earliest. And we're still early in the process. I'm still meeting actors and having budget meetings and all that.

Read the full interview
here
.
I also spoke to Josh today and he confirmed that the rumor that Matthew McConaughey has been offered the key role of Randall Flagg is incorrect.
Thanks to Douglas Dowie
Posted: August 23, 2014, 22:52:33
Could Matthew McConaughey play Flagg in the upcoming remake of The Stand? Well, several sources reports that Warner and Josh Boone wants him to. What do you think about McConaughey as The Walking Dude?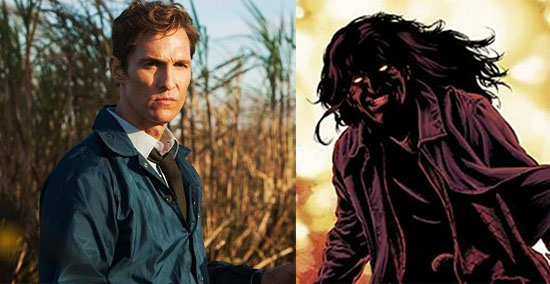 Thanks to Anders Jakobson and Lou Sytsma
Posted: June 5, 2014, 16:32:25
Here is a quote from an interview with Josh Boone in Vulture:


So I'm a big Stephen King fan, and I know you're a gigantic Stephen King fan, so I have to ask about The Stand. You're directing it. What can you tell me about it?

We're gonna do one three-hour, R-rated version with an amazing A-list cast across the board. Every single one of those characters will be somebody you recognize and somebody you relate to. And it's gonna be awesome. I'm really excited. It's the most exciting thing I've ever got to do in my entire life. If 12-year-old me had ever known that one day I'd be doing this, to even just go back and look at that kid, I'd be like, Keep doing what you're doing! It's just crazy. I've met so many actors over the years, and like, when I met Stephen King, I hugged him with tears in my eyes. He meant that much to me when I was young. I still say everything I learned about writing I learned from Stephen King. I don't read screenplays. I don't read screenplay how-to books. It's always just, establish the character. Establish the character.

Thanks to Troy Tradup
Posted: May 7, 2014, 23:42:33
The Hollywood Reporter reports that Nat Wolff has been casted in The Stand.


Not only will he star in the next John Green adaptation, Paper Towns, but he has also landed a role in TFIOS director Josh Boone's next film, The Stand, he told The Hollywood Reporter during an interview on Sunday.

Boone is attached to direct the adaptation of Stephen King's epic novel, which is being made by Warner Bros. and CBS Films. He tells THR that he's writing a part specifically for Wolff, making this the third project the duo will have worked on together.

The Stand, which is being produced by Jimmy Miller and Roy Lee, is a story of good versus evil after a virus wipes out most of the American population. It features dozens of characters (including such memorable ones as the Trashcan Man and Mother Abigail) and overlapping storylines running over many years as it tells of a group of survivors fighting the Antichrist-like Randall Flagg.

King, who now has a strong relationship with Boone after a receiving a moving letter from him at 12 years old, recently also gave Boone permission to adapt Lisey's Story.

Posted: March 27, 2014, 16:32:38
Today I spoke to Josh Boone (who's developing Lisey's Story for the big screen) and he told me he's been hired by Warner Bros. to write and direct a 3 hour, R-rated feature film version of The Stand. As we speak Josh is writing the script and no release date has been set yet.
Posted: February 26, 2014, 14:50:52
The Stand seems to change directors more often than I change socks...


Josh Boone may be the next director to attempt to take on a feature version of Stephen King's post-apocalyptic novel "The Stand" for Warner Bros. and CBS Films.

Boone is in early talks to helm the film, which previously had Scott Cooper, Ben Affleck and David Yates attached.

Boone directed Fox's "The Fault In Our Stars," which stars Shailene Woodley and will be released on June 6. He has a long relationship with King and his feature debut "Stuck in Love" included King's voice.

Thanks to Rick Urban
Posted: November 27, 2013, 08:25:30
Warner keeps looking for directors for The Stand and now they're hoping to get Paul Greengrass. More info over at Bad Ass Digest.

Thanks to Renata Campos.
Posted: November 21, 2013, 21:27:13
Brought aboard the project earlier this year, director Scott Cooper has now left Warner Bros.' adaptation of Stephen King's The Stand.

It is unclear why Cooper left. Sources say the parting was over creative differences, while one insider says it came down to the project's potential rating. Cooper wants an R rating, in keeping with the rawness of King's novel, while Warners, the lead on the project, aims to make a PG or PG-13 movie.

Another source said the project's scope is so massive that the studios are not sure how many movies are needed to cover the entire adaptation.

Whatever the reason it must have been decide fast. Scott recently (during a recent press junket for "Out Of The Furnace") talked about it.


Thanks to Ari and Lou.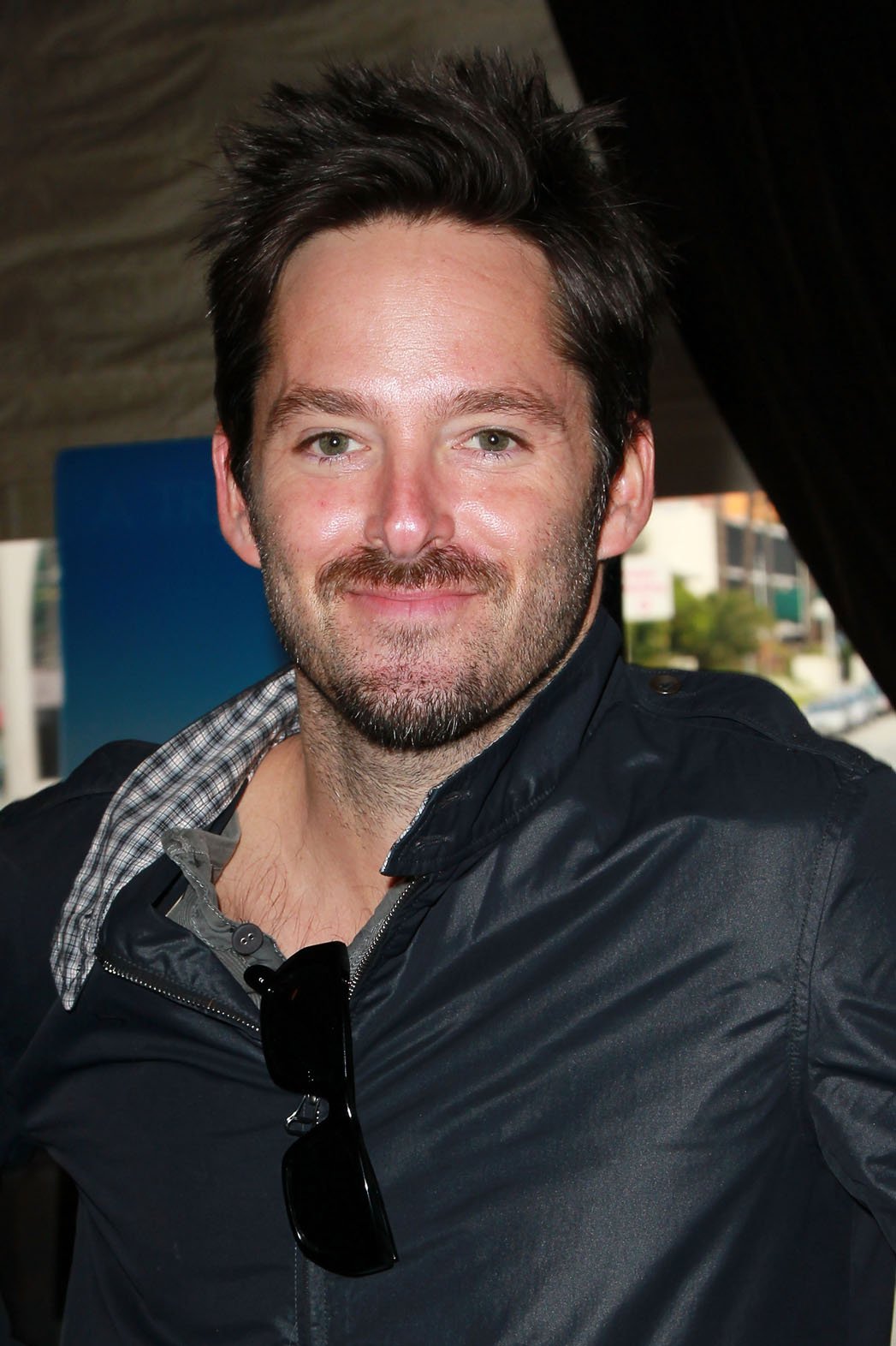 Posted: August 23, 2013, 23:39:10
Scott Cooper is in talks to direct and rewrite The Stand, the adaptation of Stephen King's epic novel being made by Warner Bros. and CBS Films.
Read more
here
and
here
.
Thanks to Troy Tradup and Lou Sytsma
Posted: November 17, 2012, 00:47:16
Ben Affleck & 'The Stand': Director Having 'Hard Time' With Stephen King Adaptation.


"Right now we're having a very hard time," he said. "But I like the idea -- it's like 'The Lord of the Rings' in America. And it's about how we would reinvent ourselves as a society. If we started all over again, what would we do?"

Thanks to Lou Sytsma
Posted: January 19, 2012, 09:11:39
This was reported by New York Magazine today:


Meanwhile, just as Damon survived a global influenza pandemic last year in Contagion, his Pearl Street partner Ben Affleck is making progress on his own viral blockbuster: Stephen King's The Stand, about survivors of a chemically weaponized super-flu. We hear that Affleck has hired screenwriter David Kajganich to pen the script after Kajganich wowed Warner Bros. with another recent King adaptation of the 1986 horror classic It – which, like The Stand, is being produced by Roy Lee and Doug Davison. Let's hope this goes better than the last produced outbreak drama Kadjanich wrote for WB: 2007's underperforming Nicole Kidman vehicle The Invasion.

Posted: November 14, 2011, 16:40:19
David Yates says he's not making The Stand becasue it should be a TV Mini-Series. Read more about it here.

Thanks to Bev Vincent.
Posted: October 22, 2011, 15:30:48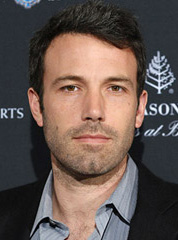 Deadline reports that it's going to be Ben Affleck that's adapting King's The Stand:


Warner Bros has chosen Ben Affleck to adapt and direct The Stand, Stephen King's apocalyptic mammoth book. Affleck has become a cornerstone director for the studio, but this would be his greatest challenge yet. Even King has been reticent about the idea of making a feature of his book, which previously was turned into a miniseries. With The Town and Gone Baby Gone, Affleck has shown the grit necessary to handle such an unforgettable tale. It's early days, but the studio loves Affleck, who's now directing Argo.

Thanks to Lou Sytsma
Posted: August 11, 2011, 21:58:23
Word is that Warner Bros. is in the process of finalizing the deals for David Yates and Steve Kloves to re-team for a multi-movie version of Stephen King's epic The Stand. Read more here.

Thanks to Anders Jakobson
Posted: July 16, 2011, 00:42:12
Bloody Disgusting reports that David Yates is thinking about turning The Stand into a three part movie:


David Yates, who directed the last four Harry Potter films, has the pick of the litter — or should we say, pick of the literature? — at the studio. Warner Bros. Pictures' top priority is a multi-picture adaptation of Stephen King's The Stand. Vulture's spies report that Yates is flying into town tomorrow, and has been rereading King's epic-length supernatural classic. Yates will decide if he wants to do the film sometime in the next two weeks. It is a big commitment, as the studio wants to split the giant book into three parts.

Thanks to Anders Jakobson and Al Mattice
Posted: February 4, 2011, 10:28:11
The moderator on King's official board confirms that King won't be involved with the remake of The Stand.
Posted: February 4, 2011, 08:52:07
Stephen King: 10 things I know about the remake of 'The Stand'


1. No one will be able to top Gary Sinise, who played Stu Redman in the original ABC miniseries. He was perfect. When he says "You don't know nothing" to the soldiers who are putting him under mandatory quarantine, you believe his contempt completely. My runner-up pick would be Jake Gyllenhaal.

2. I didn't know anything about the remake until I read about it on the Internet.

3. You absolutely can't make it as a two-hour movie. If it was a trilogy of films…maybe.

4. Molly Ringwald won't be playing Fran Goldsmith this time.

5. Rutger Hauer is a little too old to play the Walkin' Dude, and that's too bad.

6. People who've seen Kubrick's The Shining dislike the miniseries I wrote (and my amigo Mick Garris directed) even if they haven't seen it. That's always annoyed me. But the wheel of karma turns! This time people will probably say, "The miniseries was lots better." BUT…

7. …historically speaking, movie studios blow the budget on things like this, so maybe it'll be fun to look at. The dough certainly isn't going to me, although if it is a trilogy, and if it makes a lot of money, I might be able to buy a chicken dinner at Popeye's. Great slaw!

8. Molly Ringwald will probably not play the Trashcan Man, either, but Billy Bob Thornton would be cool. Billy Bob's always cool.

9. They need to write in a lot of heavy-metal for the soundtrack.

10. M-O-O-N, that spells "you probably won't see this anytime soon." And when you do, Woody Allen won't be directing it. Or Molly Ringwald.

Thanks to Al Mattice
Posted: February 1, 2011, 08:48:17
Warner and CBS are teaming up to make a big screen adaptation of The Stand. People have tried before without sucess so it'll be interesting to see how it goes this time.

Read more here.

Thanks to Alejandro Carmona, Randall Flagg and Louis Sytsma.