NEWS - PET SEMATARY
Posted: April 12, 2019, 10:54:01
EW has released Anthony Breznican's interview with King about Pet Sematary in audio format. Check it out here.
Posted: April 9, 2019, 15:39:05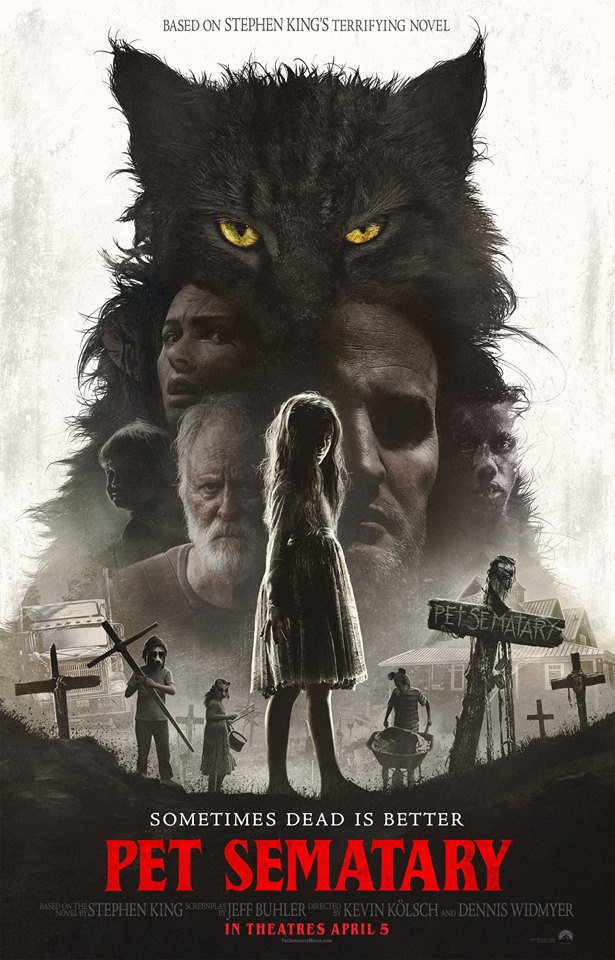 Here is my review of Pet Sematary. But be warned, it has spoilers!

This is a hard movie to review. It has good parts and bad parts and I think people who haven't read the book will enjoy it more than those who have.

Posted: March 29, 2019, 22:41:19
King talks Pet Sematary in this interview with EW.

My daughter's cat died. And we buried it in the pet cemetery. That was Smucky. She made a little cross that said "Smucky — he was obedient." And I mean, he was a cat. [Laughs] He wasn't f—ing obedient! But she loved that cat.

Posted: March 27, 2019, 10:38:28
Could this be the beginning of a new franchise? Well, the question was put to Pet Sematary producer Lorenzo di Bonaventura recently who answered "How about a prequel?"

"I generally don't start thinking about [sequels] until they're a success, [but]I think if there's anything here, there's a prequel. I think if you look at the book, we didn't cover all that stuff that happens before the Creed family moves in."

Source: Dread Central
Posted: March 26, 2019, 10:54:40
Here is a clip about how the cats in Pet Sematary was trained.


Posted: March 18, 2019, 11:00:03
Here are some new photos from Pet Sematary.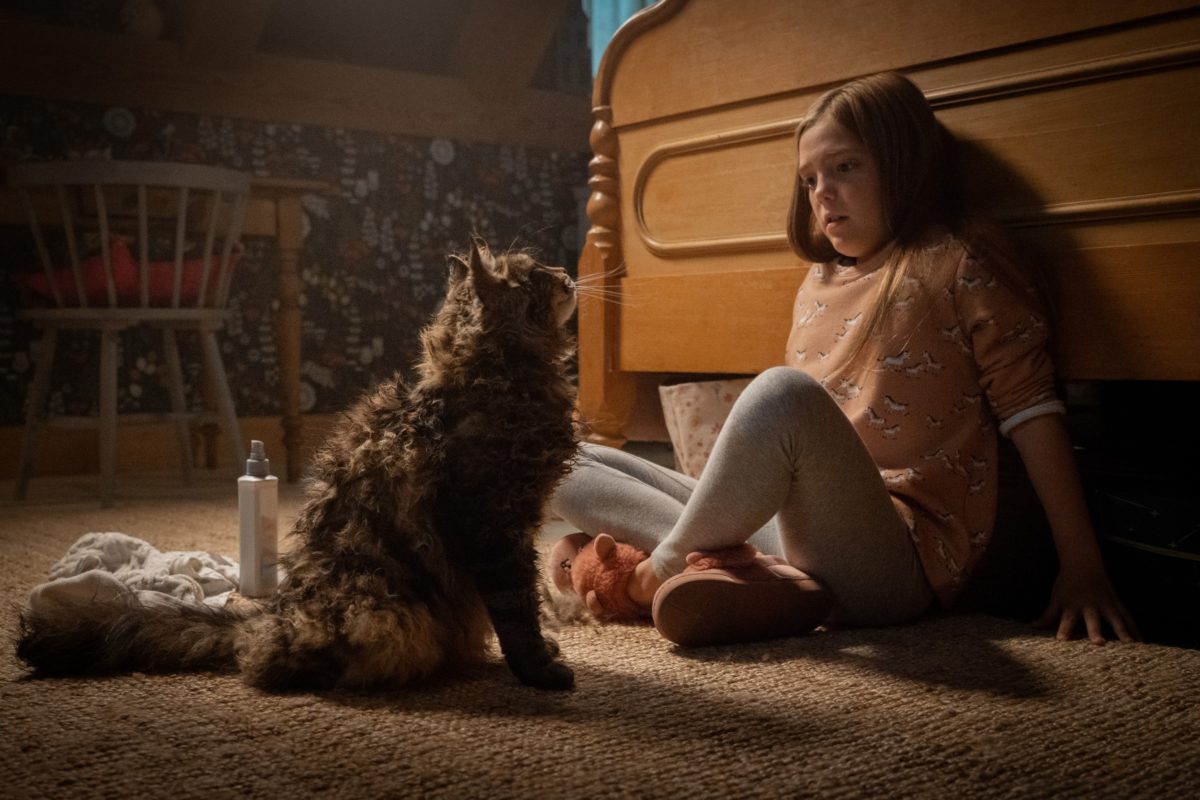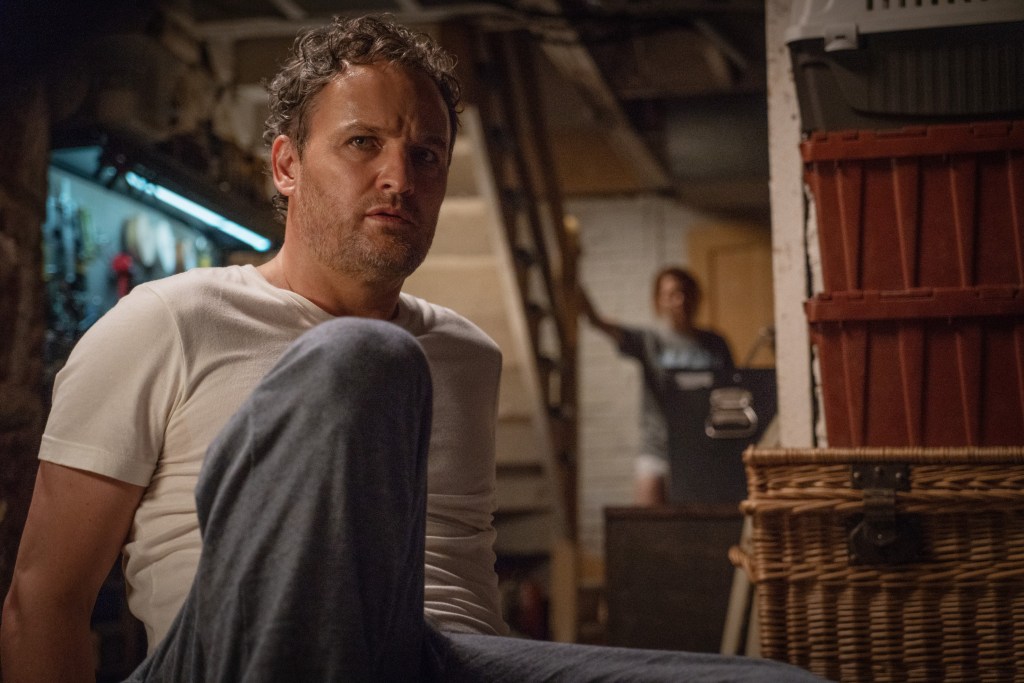 Check out more photos
here
Posted: March 15, 2019, 09:28:24
Here is a new Pet Sematary featurette.


Posted: March 12, 2019, 15:59:08
Here is a new TV spot for Pet Sematary.


Posted: February 13, 2019, 11:02:52
Here is the latest Per Sematary poster.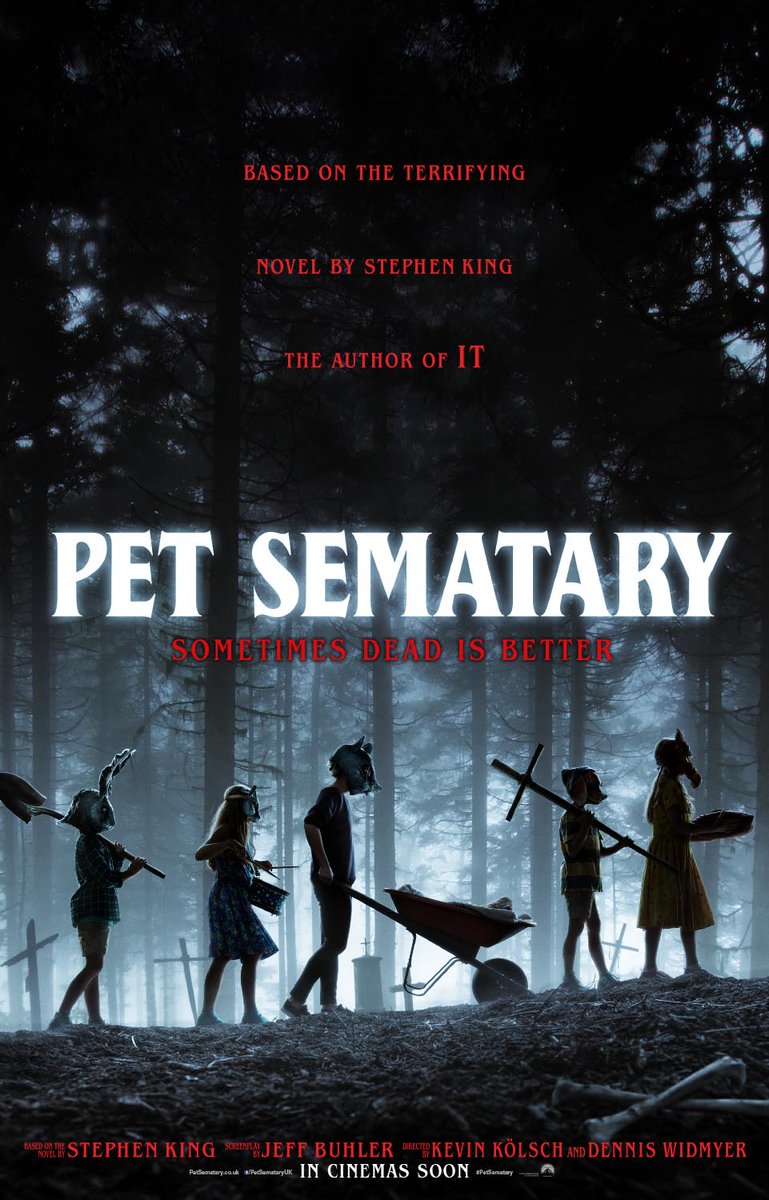 Posted: February 8, 2019, 08:57:12
Have you seen the new trailer for Pet Sematary? If so you have noticed that there are some changes compared to the book and the original movie. In this article the filmmakers explain why they feelt they had to do them.

I won't post the changes here with respect to those who want to know nothing about the new movie, but I do want to know what you think about them (and don't read the comment if you don't want to know).


Posted: February 7, 2019, 15:41:23
Here is a new poster for Pet Sematary to go with the new trailer.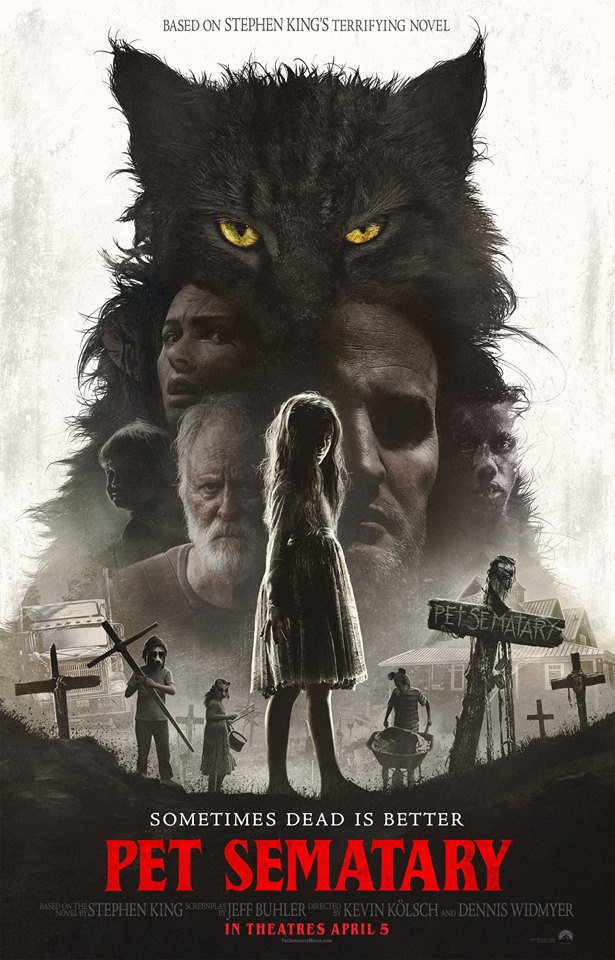 Posted: February 7, 2019, 15:02:46
Here is a new trailer for the upcoming Pet Sematary.


Posted: January 17, 2019, 22:54:59
Here is a new teaser for Pet Sematary.


Posted: October 30, 2018, 10:36:53
Here is the UK poster for Pet Sematary.


Posted: October 18, 2018, 13:44:50
Feline trainer Melissa Millett talks bringing Church back to the Big Screen in this interview with Bloody Disgusting.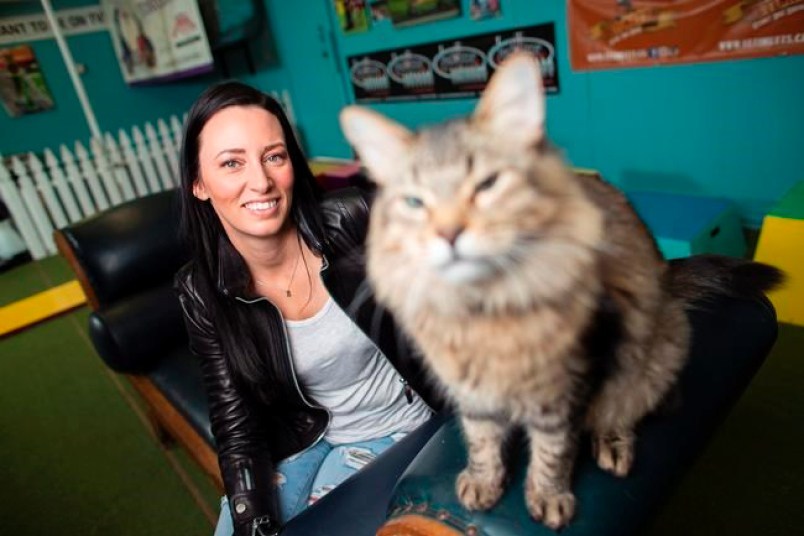 Posted: October 10, 2018, 15:19:06


Here is the trailer for Pet Sematary. What do you think?
Posted: October 9, 2018, 23:26:20
Looks like the first trailer will premier tomorrow! How excited are you?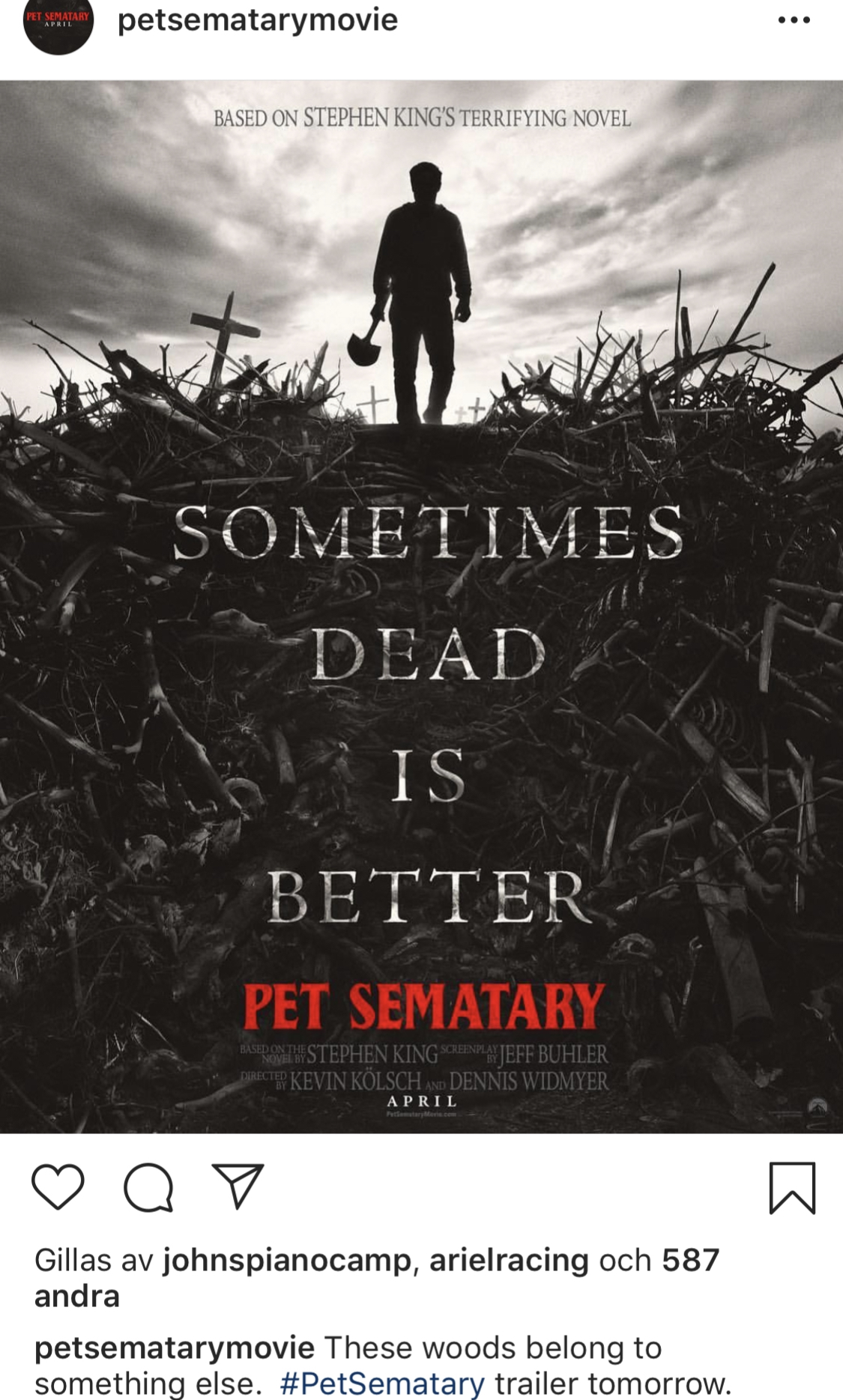 Posted: October 9, 2018, 19:02:44
Here os the poster for the upcoming Pet Sematary.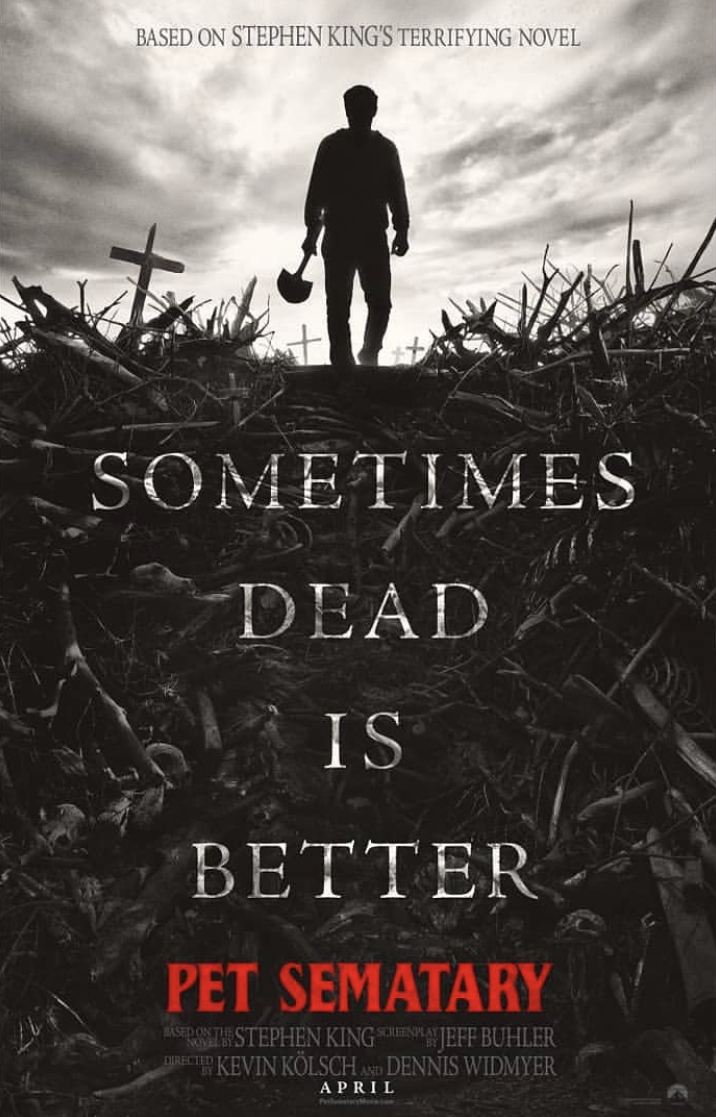 Posted: October 4, 2018, 20:09:05
Here are some photos from the new Pet Sematary movie.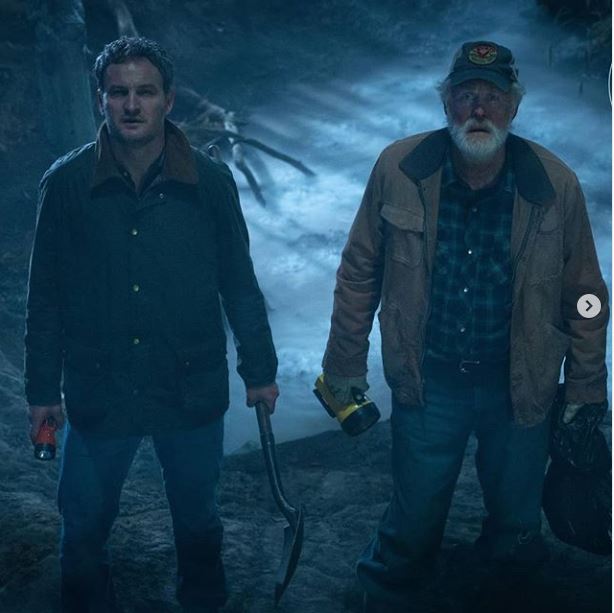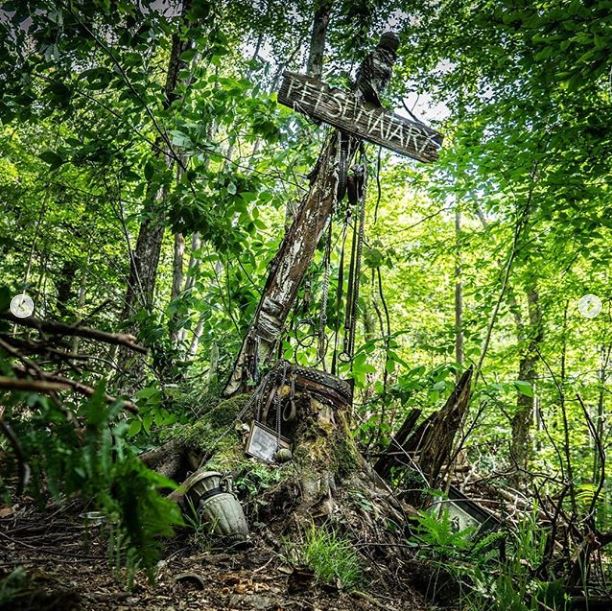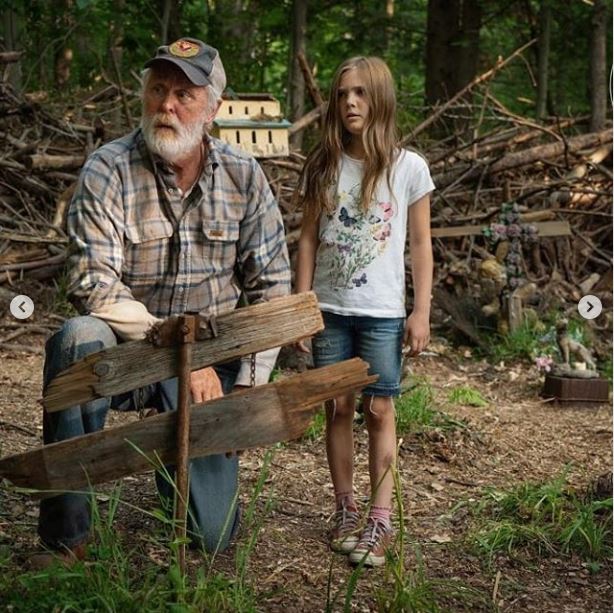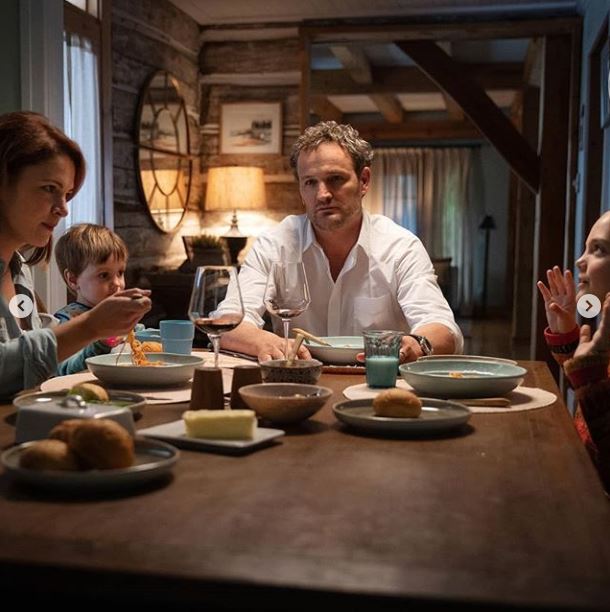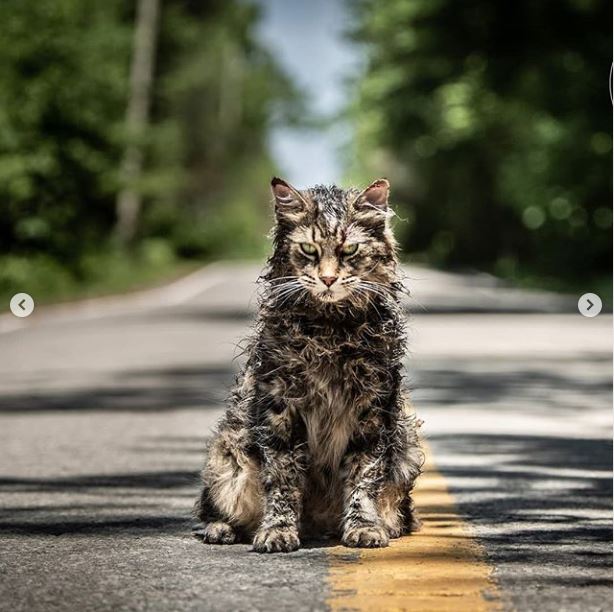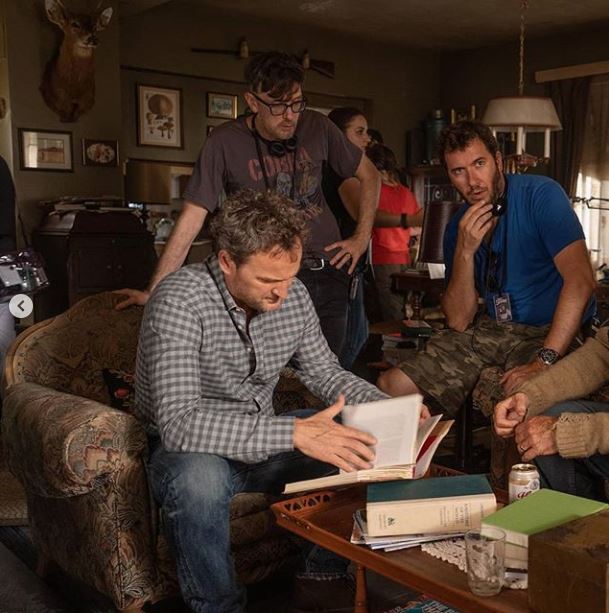 Thanks to Ari
Posted: August 27, 2018, 00:32:18
In the 1989 version of
Pet Sematary
Andrew Hubatsek played Zelda, Tachel Creed's ill sister. She had spinal meningitis and the scene is unforgettable. In the 2019 version of the movie Alyssa Brooke Levine will play Zelda.
Source:
Bloody Disgusting
Posted: August 19, 2018, 22:28:36
Pet Sematary just wrapped filming outside of Montreal- The news comes from the assistant director Beau Ferris on Instagram with a photo of John Lithgow as Jud Crandall.


Thanks to Lou Sytsma
Posted: June 21, 2018, 23:02:15
The kids pars for the remake of Pet Sematary has been cast. Ten-year-old Jeté Laurence will play Ellie and three-year-old twins Hugo and Lucas Lavoie will play Gage, her little brother.

Filming is happening as we speak and the premier is set to April 5, 2019.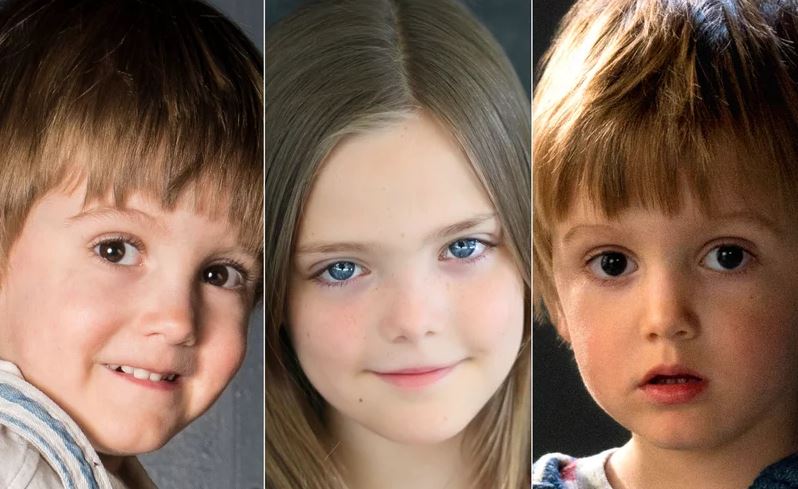 Thanks to Lou Sytsma
Posted: June 18, 2018, 21:51:36
Pet Sematary director Dennis Widmyer posted this photo from the set on Twitter today. The movie has official started filming!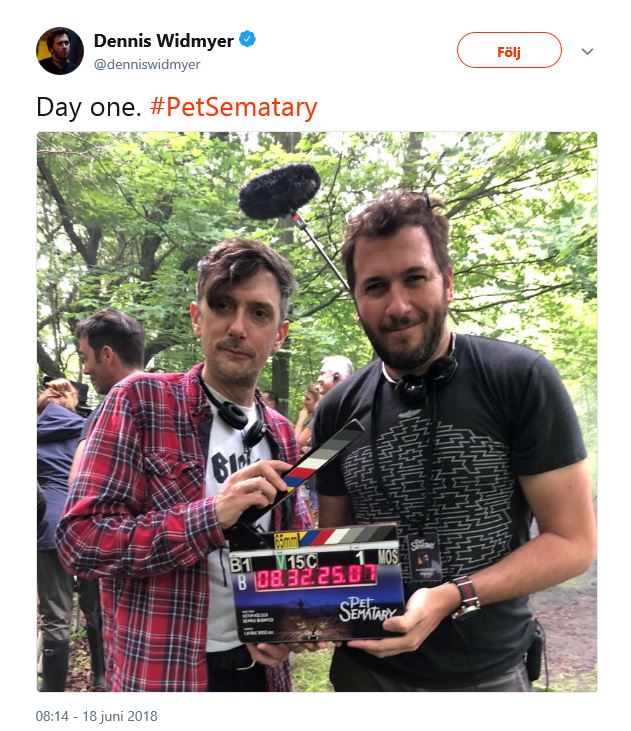 Thanks to Lou Sytsma
Posted: June 3, 2018, 01:10:05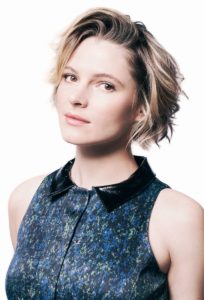 Dread Central reports that Amy Seimetz has been cast as Rachel Creed in the remake of Pet Sematary.

Thanks to Lou Sytsma
Posted: May 24, 2018, 08:27:00
The release date for the remake of Pet Sematary with Jason Clarke and John Lithgow as Louis Creed and Jud Crandall has changed from April 19 to April 5 next year.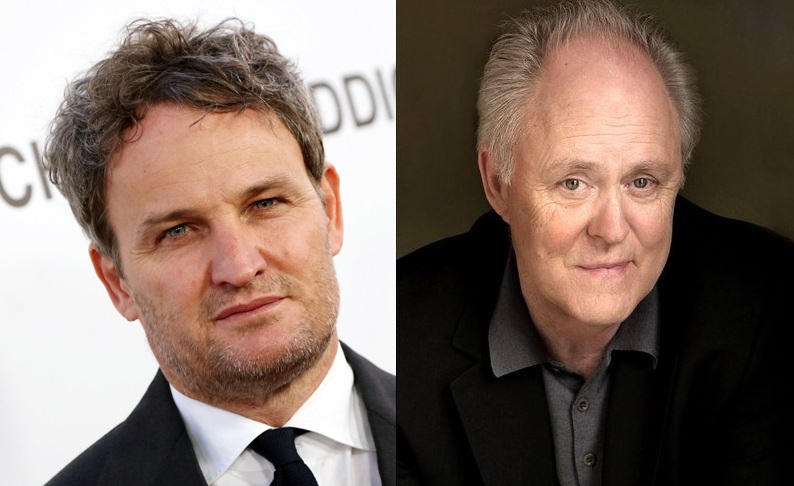 Posted: May 7, 2018, 08:42:46
Dead Central talked to script writer Jeff Buhler about the new Pet Sematary.


When we first started our conversations, Dennis and Kevin and I really connected around the idea of bringing the story back to the source material, to find a modern telling of the book that really spoke to some of the big scenes and big moments that Stephen King had originally written.

All of that feels so poignant and universal. It's our desire to really reconnect to those elements of the story and bring them into a world that speaks to the modern horror audience."

There may be Victor, there may be some Zelda, and there will definitely be some Louis and Rachel and Gage and Ellie. I will say this, if you love the book, you'll love this movie. (Directors) Dennis and Kevin are both such visionaries in terms of how they've approached it, from not only a horror standpoint but also a character standpoint.

What worries me a bit is that he says they are doing a modern version of the story. Makes me think that they have changed it a bit to make it more appealing to today's moviegoers (i.e. a younger audience). Might just be me but I guess we'll see on April 19, 2019 when the movie is set to premier.
Posted: May 4, 2018, 19:43:14
Entertainment Weekly reports that John Lithgow has been casted as Jud Crandall in the remake of Pet Sematary.


What do you think? Can John Lithgow match Fred Gwynne's performance in the original?
Posted: April 17, 2018, 13:41:23
Variety reports that Jason Clarke is in negotiations to star in Paramount's remake of Pet Sematary. If Clarke's deal goes through, he will play Louis Creed,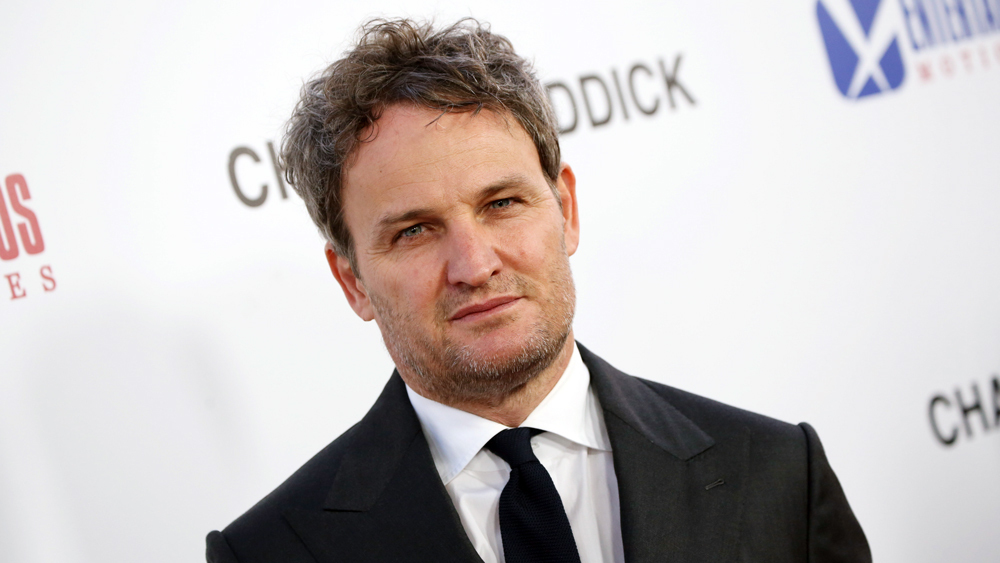 Thanks to Lou Sytsma
Posted: March 22, 2018, 09:25:14
According to Omega Underground a remake of Pet Sematary will start shooting in May in Toronto.


In October, Variety revealed that the studio had hired Kevin Kolsch and Dennis Widmyerto direct the horror film. Jeff Buhler and David Kajganichare penning the script based on the novel by King.

I asked David about it and he didn't think they were using his script but didn't know for sure.
To me it seems a bit early to start filming in May when there hasn't been any casting news at all but we'll see.
More info when it comes…
Thanks to Lou Sytsma
Posted: December 8, 2017, 09:29:58
Deadline reports that the remake of Pet Sematary is set to premier April 19, 2019.


Paramount has sets dates for a reboot of Stephen King's Pet Sematary due out on April 19, 2019 and Sean Anders' Instant Family starring Mark Wahlberg and Rose Byrne for Feb. 15, 2019.

Pet Sematary will be directed by Kevin Kolsch and Dennis Widmyer. Jeff Buhler will adapt from the King novel. Lorenzo di Bonaventura, Mark Vahradian, and Steven Schneider are producing. Pic's release date is during Easter weekend, and it will be up against Open Road's Playmobil. Paramount released an R-rated version of the 1983 King novel in 1989 which ultimately grossed $57.5M at the time

Thanks to Lou Sytsma
Posted: October 31, 2017, 08:43:10
Deadline reports that Dennis Widmyer and Kevin Kolsch will bring Pet Sematary back to life.


Paramount Pictures has found the filmmakers who'll bring back to life Pet Sematary, a new version of the Stephen King bestselling novel that was first brought to the screen in a creepy 1989 movie directed by Mary Lambert. Several filmmakers tried for the job, but Paramount is making a deal with Dennis Widmyer and Kevin Kolsch, the team that directed the 2014 thriller Starry Eyes. The duo wrote and directed that film, and they are taking the reins for the tragic saga of the Creed family.

Script is y Jeff Buhler and the film is being produced by Lorenzo di Bonaventura, Mark Vahradian and Steven Schneider, with Alexandra Loewy exec producing.

Thanks to Lou Sytsma
Posted: September 23, 2017, 13:42:09
Here is an article in which Andres and Barbara Muschietti talks about doing a new version of Pet Sematary.
Posted: April 28, 2016, 01:22:54
This was reported over a month ago but I had totally missed it. The remake of Pet Sematary seems to be getting off the ground. Juan Carlos Fresnadillo (28 Weeks Later) on board to direct a script he wrote with Jeff Buhler.

Speaking with Dread Central, Buhler (The Midnight Meat Train) provided a little update.


"They are currently out to cast, and they are going for some bigger names, so it's taking some time," said Buhler, revealing that the casting process has officially begun. We don't yet have any way of knowing who the studio is speaking with, but it's good to hear that they're looking to go big with the remake. And if casting has begun, pre-production seems to be moving along smoothly.

Posted: July 23, 2015, 00:05:55
Jeff Buhler talks Pet Sematary reboot with Dread Central


A remake of the original 1989 horror classic, which was directed by Mary Lambert and based on the novel of the same name by horror legend Stephen King, Buhler said of the status of his scripted re-imagining of Pet Sematary, "Since last we spoke [see our previous coverage here], director Juan Carlos and I literally spent another three months going over the script and fine-tuning the horror to the place where it needed to be."

Buhler expounded of the reboot, which is being produced for Paramount by Lorenzo DiBonaventura and Mark Varhadian, "The characters in this script make some tragic decisions, and the horror is about the ramifications of those decisions. There are still the supernatural aspects of the book, with the pet cemetery and the burial ground from which things come back from the dead, but the real horror is, 'What do these things do to the family? What does it do to a person to see their child killed, but then to know that they can bring them back? How do you tussle with that idea? And if and when you make that choice, what does that do to you? Will that child be the same? How can life ever return to normal?'"

He continued of their take, "This is pretty far from the 1980's film, which I adore for certain things that are very intrinsic to that time period in terms of the genre, like a truck driver smoking a joint to a Ramones song. But when a little kid comes back with a scalpel and is like, 'I want to play with you,' it kind of becomes Chucky. With this one, we really wanted to get into the emotional aspects of it. There's still plenty of visceral horror that's explored, but I've always felt that if you lean more into the characters and into their emotional lives, when the visceral shit hits the fan, it's ten times more scary."

As for an intended start date of principal photography, Buhler said, "Right now the film's budget is up for approval at the studio. We have the new script [completed] and will be ready to go when Juan Carlos returns from New York in August. He's currently there shooting a pilot called 'Falling Water' for Gale Anne Hurd's company, so hopefully things will be up and running in terms of production by the end of the year."

Posted: August 8, 2014, 14:59:51
Dread Central reports that Jeff Buhler is aboard director Juan Carlos Fresnadillo's Pet Sematary reboot for Paramount as the project's screenwriter. Read more here.


Posted: November 1, 2013, 00:47:36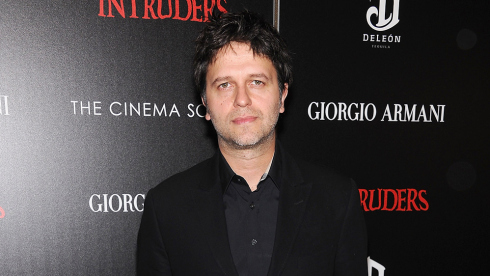 Variety
has some interesting news about the remake of
Pet Semetary

No stranger to ghouls and ghosts, "28 Weeks Later" director Juan Carlos Fresnadillo looks ready to return to the horror genre as he's in talks to helm Paramount's remake of "Pet Sematary."

Lorenzo di Bonaventura is producing the remake to the 1989 horror classic along with Steven Schneider. Matt Greenberg and David Kajganich wrote the script.

Thanks to Lou Sytsma and Ariel Bosi
Posted: August 4, 2011, 22:20:58
Slasherfilm reports that Alexandre Aja will direct the remake of Pet Semetary.

Thanks to Anders Jakobson
Posted: February 3, 2011, 08:45:15
Several sources reports about Matt Greenberg is set to have a script ready for the remake of Pet Semetary soon:


According to Los Angeles Times, screenwriter Matt Greenberg (who also scripted the King adaptation 1408) "is set to turn in his script for a new version of the tale, according to a person briefed on the project who was not authorized to speak about it publicly. And executives at studio Paramount have put out the word to at least two representatives in the agent community that they are seeking a high-level director to tackle the material."

Thanks to Louis Sytsma.
Posted: March 5, 2010, 22:54:48
New life for the remake of Pet Sematary:


Stephen King's Pet Sematary Movie To Be Resuscitated
Matthew Greenberg, who wrote the Stephen King adaptation "1408," is heading back to King territory with "Pet Sematary."

Lorenzo di Bonaventura recently boarded as producer on the long-gestating project, which is set up at Paramount. Steven Schneider also is producing.

Published in 1983, King's creepy tale centered on a family that trades the city life for the country life in Maine, then discovers that they have moved near a pet cemetery that rests on an ancient burial ground. When the husband's toddler son is killed in an auto accident, the father takes the boy's body to the cemetery, where it is resurrected in demonic form.

Paramount brought the book to life in 1989, with a feature version adapted by King that starred Dale Midkiff, Denise Crosby and Fred Gwynne.

Film group president Adam Goodman, looking over library titles, deemed it worthy to resuscitate.

Mark Vahradian and David Ready are overseeing for Di Bonaventura Pictures.

Thanks to Anders Jakobson, Larry Fire and Al Mattice
Posted: August 3, 2006, 23:49:45
Yesterday Bloody Disgusting reported that George Clooney is in talks to play a role in Paramount Pictures' remake of Pet Sematary. They didn't know how big of a role he would have though. The script for the remake is written by Dave Kajganich, Mike Werb and Michael Colleary.

Today though they had the following to report:


Although our source was very secure (and double checked), George Clooney's publicist tells us that he will not be in Paramount's remake of Pet Sematary. We're going to look further into this story as it appears that they are beginning to cast the film.

More info to come…