Posted: July 2, 2012, 07:49
_



Episode 4: Lilja & Lou Get Blue In The Mist - of the Lilja & Lou Podcast is now out.

We review, 'The Mist,' with Special Guest, long time Stephen King Chronicler - Tyson Blue.

Plus the latest King news.

We hope you will all enjoy this episode and as usual we want to hear from you, good or bad, we want it all!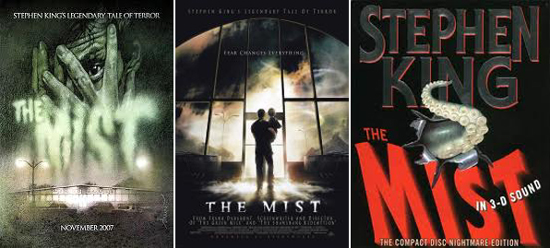 In this podcast:

1) 00:56 - Lilja and Lou Intro.
2) 01:37 - In The Death Room: Stephen King News
3) 11:55 - Reviews From The Night Shift: The Mist - in all its various incarnations.

- Get Dark Forces here
- Enter the contest
- King and The Rock Bottom Remainders

Send your feedback by contacting us at info@liljas-library.com, facebook or twitter.

Listen here or on iTunes.

For listeners who want to download the file but don't use iTunes. RSS Feed for the podcast is here.