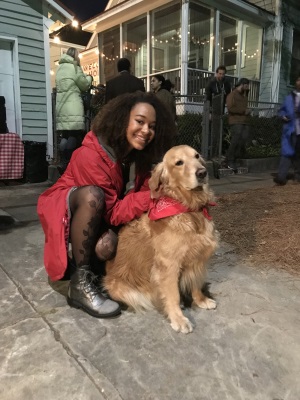 Just in time for the premier of season 2 of Mr. Mercedes I got to do a short interview with Makayla Lysiak who plays Barbara, Jerome's little sister. We talk about how she prepared for the role and what she thinks of Stephen King.

Lilja: Tell me a bit about yourself.

Makayla Lysiak: Some random facts about me: I'm a fourteen year old actress, singer, screenwriter, filmmaker and painter. I have three siblings and two dogs. And my favorite food is oatmeal.

Lilja: How did you get the part in Mr. Mercedes?

Makayla Lysiak: I won the role of Barbara Robinson in Mr. Mercedes off of a self tape. My mom and I filmed my audition at home, sent it in, and my manager called saying the network wanted me to play Barbara.

Lilja: How did you prepare for the role?

Makayla Lysiak: I had help preparing for the role of Barbara thanks to Stephen King's "Bill Hodges" trilogy of books. I was able to learn about Barbara's role in the story of Mr. Mercedes, I even ordered the third book End of Watch because I knew Barbara played a larger part in the story. Getting to see how Stephen King described Barbara was a great guideline when it came to performing as her.

Lilja: What is the difference between Barbara this season and the first?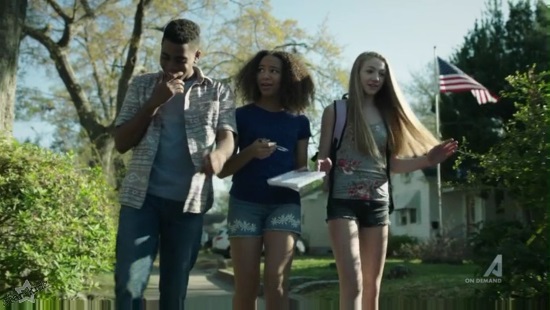 Makayla Lysiak: This season you will get to know more about Barbara and her transition from season one to now. She definitely feels like a whole new person to me. You'll also find out more about the Robinson's and our family past.

Lilja: Did you read the books?

Makayla Lysiak: I've researched a lot about the first two books and read the third one. I usually don't read horror/thriller novels, but after seeing the depth of Stephen King's characters and stories in film form, I certainly want to read more of his books.

Lilja: Are you a fan of Stephen King?

Makayla Lysiak: I'm a big fan of Stephen King's film adaptations like Misery, The Green Mile, Shawshank Redemption and IT.