Posted: June 23, 2014, 11:15
_


With your hosts Hans Lilja of Lilja's Library and Lou Sytsma.

Welcome to Episode 32 of The Stephen King Podcast!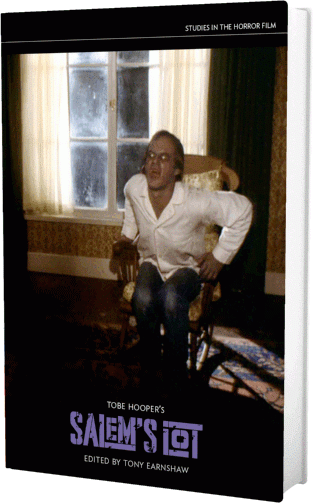 Hans & Lou serve up a Salem's Lot only special. We look at the adaptations as well as the Centipede Press book by Tony Earnshaw:

We hope you enjoy this episode and, as usual, we want to hear from you. Which Salem's Lot do you prefer? The 1979 or the 2004 version? Which one did you see first?

Let us know.

You can leave us comments, questions, topic suggestions at:

1) FaceBook - Lilja's Library

2) Audio Message - Speak Pipe widget on the right hand of the podcast page (send voicemail)

In this podcast:

1) 00:00 - Intro

2) 00:56 - Podcast Setup

3) 02:00 - Reviews From The Night Shift - Salem's Lot
• The novel
• The 1979 TV adaptation
• The 2004 TV adaptation
• The 1987 - A Return To Salem's Lot
• Tony Earnshaw's book - Studies In Modern Horror: Tobe Hooper's Salem's Lot

4) 47:55 - Signoff

5) 55:29 - Outre

Podcast edited by Lou Sytsma

Intro Music - Don't Fear The Reaper - Blue Oyster Cult

Outro Music - Stand By Me - Ben E. King

Itunes - The Stephen King Podcast.

RSS Feed - RSS.

Direct Download Link - The Stephen King Podcast - Episode 32
(Click to play, right click and Chose 'Save Link As' to save the file)





More details about the book:

SYNOPSIS

Few horror films in the history of television can boast the deadly seriousness, inspired casting, indelible images and lingering impact of Salem's Lot. Tobe Hooper's adaptation of Stephen King's 1975 novel about vampires that infest a small Maine town was first broadcast in November 1979.

The three-hour film featured unforgettable performances by an array of stars — James Mason, David Soul, Lew Ayres, Bonnie Bedelia — along with one of the most truly terrifying monsters in the history of movies: the feral vampire Mr Barlow played by Reggie Nalder.

This book documents the gestation and production of the film. There are reminiscences from cast and crew, including new and exclusive interviews with Tobe Hooper, David Soul, cinematographer Jules Brenner and producer Richard Kobritz; dozens of images, including many never before published behind-the-scenes production stills; deleted scenes from the original teleplay; foreign posters and artwork inspired by the film; photographs of Ferndale, California, where the exteriors ofSalem's Lot were filmed; and much, much more.