Posted: December 10, 2013, 08:48
_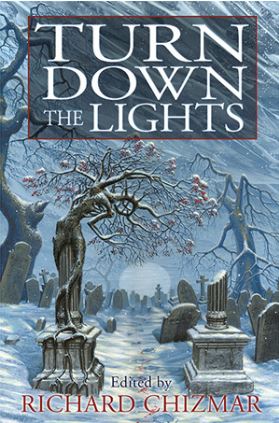 Those of you that has followed our podcast, The Stephen King Podcast know that we keep asking you to send in comments, questions, opinions or anything else you can think of through the voice widget we have. You probably also know that we don't get many comments this way…

Well, now we're going to try to motivate you (bribe if you want) to send us comments. Everyone who sends us a comment between December 10 and January 19 will be entered into a drawing where the winner gets a free copy of the trade edition of Turn Down the Lights from Cemetery Dance. This is at present time the only place where you can read King's new short story Summer Thunder. How about that? A new King story for a few seconds of your time? Not bad if you ask me.

All you need to do is go to the podcast page, click on the "Send Voicemail" button to the right. Press the "Start recording" button, talk, press the "Stop" button, listen to what you said (or skip it) and then send. Don't forget to enter your email and name so we can contact you if you are the lucky winner. Oh, your computer needs a mic but today most computers do so that's probably not a problem.

We also need you to speak English so that we understand what you say. You could speak Swedish and let me translate it for Lou and our other listeners if you prefer that. You could even speak Danish and Norwegian too if you speak slow…but that's it. No other language will be allowed for the simple reason that we won't understand what you say.

We look forward to hearing from you!