Posted: May 20, 2012, 20:21
_

The second part of episode 2 of Lilja & Lou Podcast is now out. It's called Episode 2 - Part 2: Keyholes & Companions.

In it we talk to Bev Vincent about his wonderful book The Stephen King Illustrated Companion. Bev also joins us in a group review for King's latest book Wind Through the Keyhole.

Also we give you the latest news in the word of Stephen King.

Finally, we present the winner in our last episode's contest for the Battleground book. Don't miss out on this!

We hope you will all enjoy this episode and as usual we want to hear from you, good or bad, we want it all! Oh and here is a link to the info on how you can order tickets from King's apperance at Tsongas Central UMass Lowell.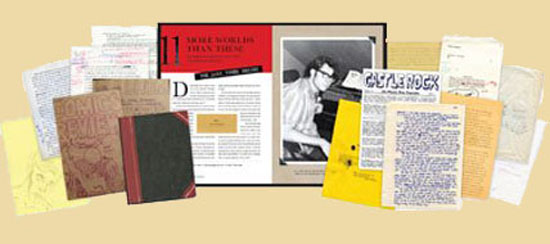 In this podcast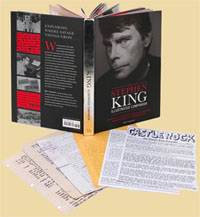 1) Lilja and Lou Intro.

2) In The Death Room:
Stephen King News

3) Reviews From The Night Shift:
We take a closer look at King's latest book Wind Through the Keyhole.

4) The King Crate Recommendations:
We examine the book The Stephen King Illustrated Companion with its author Bev Vincent.

5) Marv's Mailbag:
We answer listener email

6) Winner of the Battleground contest in the last episode is announced.

7) Close Out

We want to make this podcast a shared experience so please send us your feedback.

You can send us regular emails, or even better yet, record an audio message and attach it to the email as a mp3 file and we will play it on the podcast! (Note: please try to keep audio messages to under a couple of minutes.)

Send your feedback by contacting us at info@liljas-library.com.

Listen here or on iTunes.

For listeners who want to download the file but don't use iTunes. RSS Feed for the podcast is here.




In the next episode we're taking a closer look at the blu-ray edition of Cujo so if you haven't seen it, please do and then send in your comments, questions or anything else that pops into your mind while watching it and we'll address it during our dissection of it in the next installment of The King Crate.

If you don't own a copy of Cujo on blu-ray you can get it here