REVIEW
Carrie
Posted: March 10, 2005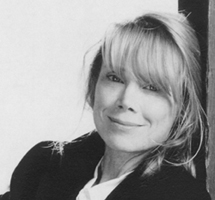 I have just listened to
Carrie
on audio and I must admit that I was blown away. Not only is King's first book a really good book but also Sissy Spacek (who played
Carrie
in the movie version from 1976) narrates the book extremely well. I'm not sure if she has narrated other books but here she does a superb job.
She really brings the story of
Carrie
to life and the way she reads it is just so good. I'm sorry that I keep saying that but it is just that good. It also gives the CD an extra dimension when you know that the actress that played
Carrie
in the movie now narrates the book, almost 30 years later! A very good move by who ever it was that decided it was a good idea to have Sissy narrate the audio.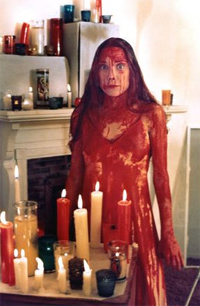 As most of you know
Carrie
is a rather short book and the audio edition is on 7 CDs (which only lasts 7,5 hours) so you should be able to listen to it in a couple of days depending on how much time you have on your hand. Personally I was surprised over how much I liked it. I have read the book before but it was quite a while ago and listening to it now was like meeting an old friend again from the time when I was just starting to explore King's books.
Another great thing about this audio edition is that it contains a brand new introduction by King that, according to the publisher, hasn't been published before AND the introduction is narrated by King himself so…all you collectors out there need to buy this one as well! And remember, that is a good thing!
Lilja's final words about Carrie
OK, this time it's easy to sum it up. If you haven't already bought this audio, run out and do it now.
Carrie
on audio is just that good!