The Stand Episode 1-4
Posted: December 16, 2020
Here is a spoiler free article with my thoughts about the first four episodes of The Stand. I know that most of you don't want to know too much of what happens (even though we all know the plot) so I'm not going to go into that and instead focus on some of the concerns we had before seeing the show and how well the cast work in their parts..
OK, here we go.
The first thing we heard was that the story was going to be told after the breakout of Captain Trips and that we were going to find out each character's story in flashbacks. First, this is correct and second it works quite well. It's an effective way to find out about a lot of characters in a short timeframe. Not that we get to see all characters backstory at once though, they are divided into several episodes.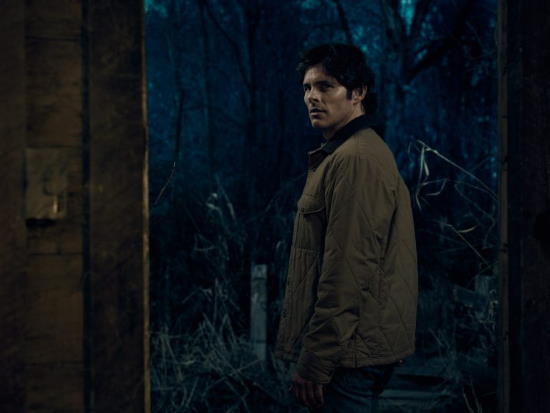 James Marsden as Stu Redman: James grows into the part as the episodes goes on. My first impression of him is that he is a bit too young though. Not a big thing but in some scenes, it feels like he's lacking life experience.
Odessa Young as Frannie Goldsmith: Great cast. Naive, unhappy and miserable. Forced to join up with Harold even though she would rather not see him ever again. I like Odessa as Frannie.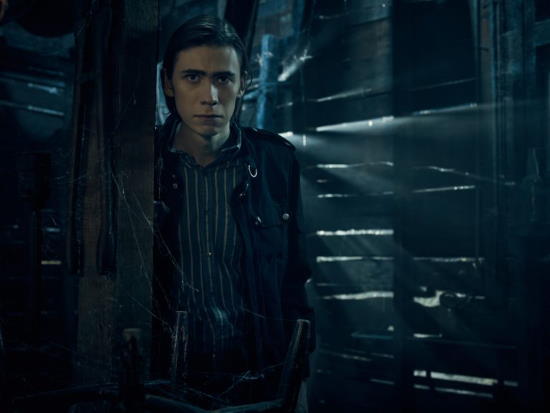 Owen Teague as Harold Lauder. Wow, he is great in this part. He is just as strange and shy and scared as Harrold should be. He's not as overweight as Harold is in the book but that doesn't matter here. Great casting!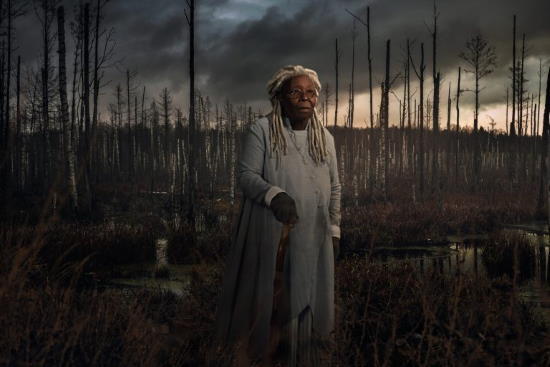 Whoopi Goldberg as Mother Abagail: This one I was worried about before the show and I still have my doubts about her. She isn't seen that much in the first four episodes, but she definitely looks too healthy for a 108-year-old woman. The jury is still out here but so far, I'm not convinced she is the right person for the role.
Alexander Skarsgård as Randall Flagg: Yes, Alexander delivers. I like him as Flagg. Just like Mother Abagail, he isn't seen that much in the first episodes, but I like what I see and it works.
Nat Wolff as Lloyd Henreid: Love him. He is just as I imagine Lloyd in the book. A crazy person who really thinks he didn't do anything wrong and that the world is just against him. Perfect.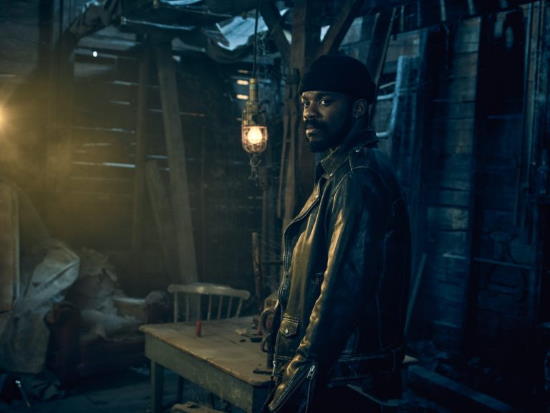 Jovan Adepo as Larry Underwood: Jovan does a good job playing Larry. He is a solid actor, but I miss one thing. He is too clean-cut to be a deadbeat rocker. I'm thinking more like Kurt Cobain and Jovan is way too tidy and clean for that. Good acting but too clean for the part he's playing.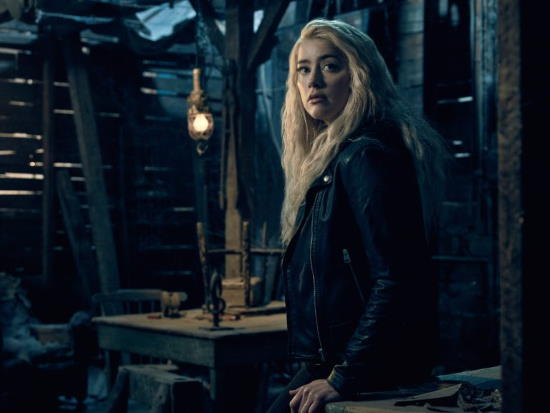 Amber Heard as Nadine Cross: This is also a good casting. She looks innocent but is not quite what she looks to be.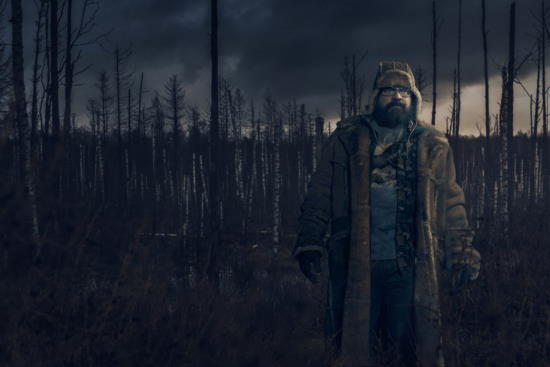 Brad William Henke as Tom Cullen: You just got to love him. I wouldn't want to spend too much time with Tom Cullen in real life since he would probably drive me crazy but here, he is fun and just as special as he should. Brad is great in the part and has the right look for the part.
Henry Zaga as Nick Andros: He doesn't really look like I pictured Nick when I read the book but the more we see of him the more I like him. I do wish he would use his notepad more than he does though instead of using sign language. It's a big part of Nick to write those notes.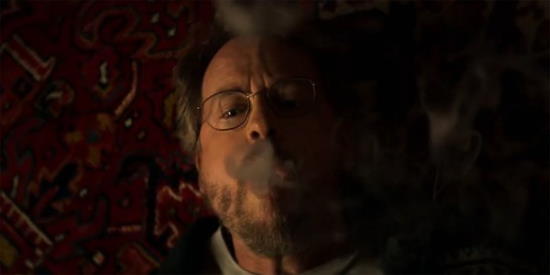 Greg Kinnear as Glen Bateman: Perfect cast. I really like Greg in this part.
There you have it. Most of the cast I'm happy with and please remember that I have only seen four episodes so far. I'm sure some of the cast will grow on me and maybe others won't.
Lilja's final words about The Stand Episode 1-4:
I'll leave you with some last reflections…

Some of the story goes way too fast. Having read the book, I know what's missing and can complement it in my mind, but I wish some storylines would have been given more time.

One major scene is missing (won't spoil which)

I'm not super happy with the way you see that someone is the victim of Captain Trips.

There you have it. On the 17th you can see the pilot and decide for yourself if I'm right…