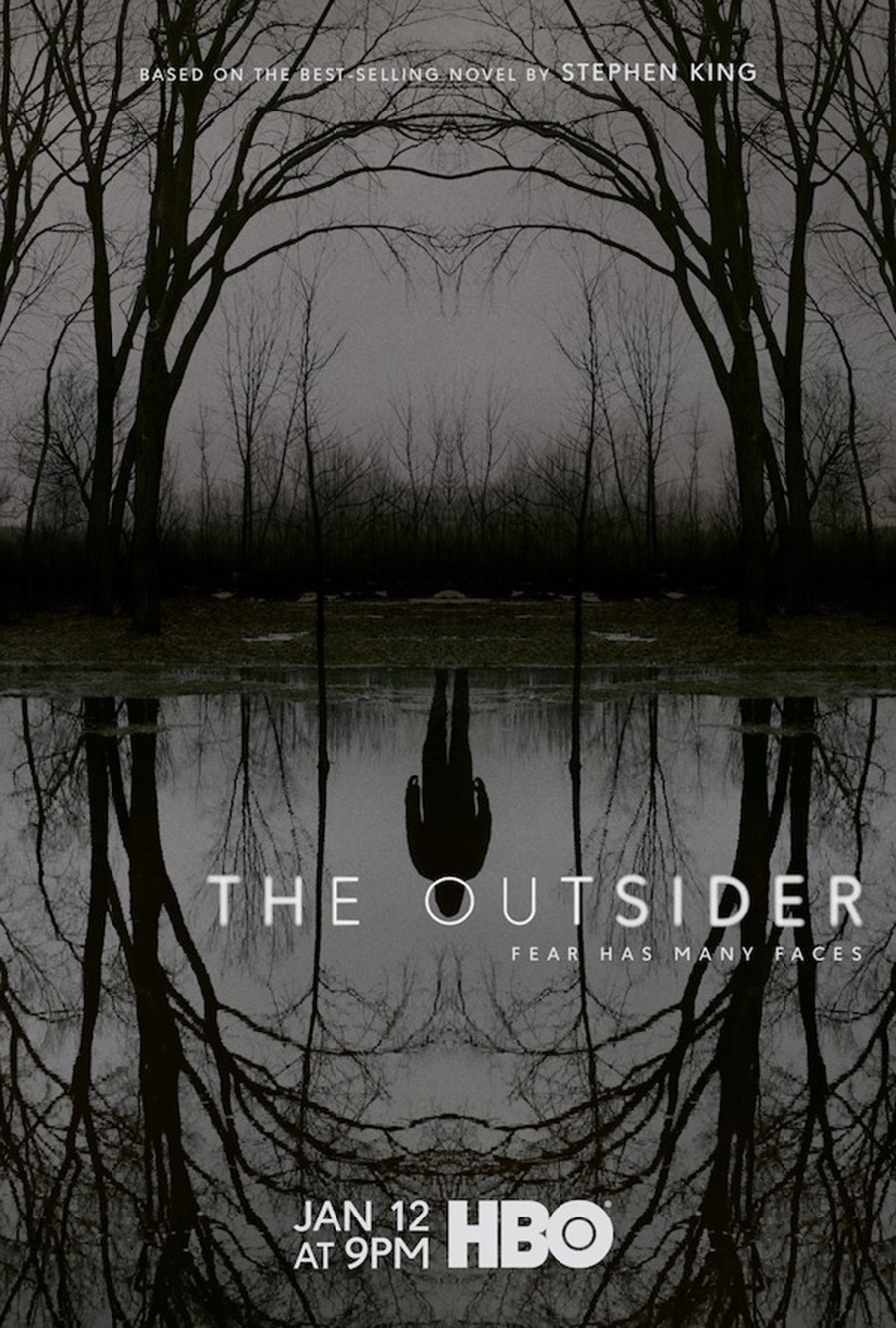 The Outsider
tells the story of a brutal murder and asks the question, can one person be in two places at the same time? Those of you who have already read the book know that the story begins with a brutal murder of a young boy. The number one suspect is the local little league baseball coach Terry Maitland brilliantly played by Jason Bateman. The reason Ralph Anderson played by Ben Mendelsohn is so sure they have found their man is that there are witnesses, fingerprints and DNA that puts Terry at the scene of the crime. If Ralph hadn't lost his own son and if he had taken the time to investigate all loose ends, he might not have arrested Terry in the public in the humiliating way that he now does. Also, if he had done all that, he would have seen that Terry had an alibi consisting of witnesses, fingerprints and DNA that places him in a totally different place at the time of the murder.
Ralph now must find out if and how a person can be in two places at the same time. To help him he has Holly Gibney played by Cynthia Erivo. Holly, known from
Mr. Mercedes
, is an investigator who helps Ralph confirm Terry's alibi and what she comes up with is harder for Ralph to accept than anything he's previously encountered.
I like HBO's version of
The Outsider
. The casting is great, the series looks great and I like that it takes it's time. I know some feel it's slow, too slow, but I feel it's always on the right side of pacing. It follows the book pretty well even if there are some deviations and maybe they could have spent a bit more time on the first half, the part where Ralph investigates Terry. My only objection is that they have made Holly too normal. Cynthia Erivo plays her great but here she's "just" a great investigator. All her charming quirkiness is gone, and I miss that. It's what made Holly more like Holly in my book. Maybe they thought it would be too much for the audience but for me it's something missing…
Lilja's final words about The Outsider:
As much as I like the show, I hope there won't be a second season. It's teased in the end but please, please, don't do it! Oh, and stay for the end credits…