The Mist Episode 7 – Over the River and Through the Woods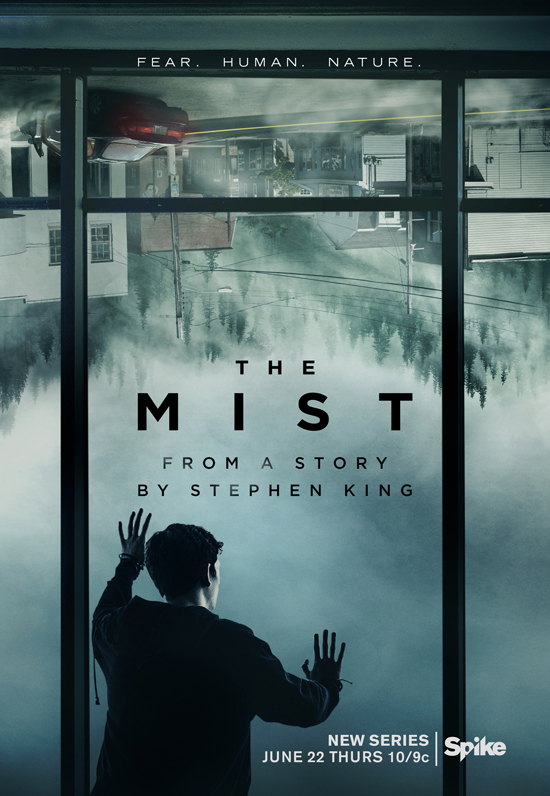 The Mist
continues. Or rather, the story of the characters continues. The mist itself we don't see much of. I would say that the mist gets about 10% of the show and the rest is about the characters. You can think what you want about that but I would prefer that the show would focus more on the mist and what's in it. We do get to see something in the mist and that just made it more strange and further from what I had imagined we'd get. It's when Father Romanov suggest that he and Natalie both go out into the mist and the one that returns will be the one leading those in the church to safety. Well, Natalie returns and Father Romanov is dragged away by what looks like four versions of death on horsebacks…
At the hospital the others seek shelter in the psych ward. The only problem is that the man who is giving them shelter is crazy as a bat. And over at the mall…well, things move on like they have for the last episodes. Eve doesn't want her daughter to be involved with the boy who she claimed raped her and the ones in the mall think that the ones on the loading dock are strange. So, you see, not much happens. Oh, that's right, Mia detoxed herself in a few hours…
The Mist
is in trouble. The story isn't about the mist anymore and the characters are standing in the same place week after week. Now there are only three more episodes left and even though I realize Spike is hoping for a second season they need to give us some kind of explanation to what's happening. What is the mist, why is it there and what does it do to the ones going out in it? And what is the moths and the riders? We need answers…and monsters.
Lilja's final words about The Mist Episode 7 – Over the River and Through the Woods:
Three more episodes and I'm not sure they will be able to save the show. I'm hoping they will but right now it doesn't look good.