REVIEW
The Stand
Posted: May 9, 2012
I think most of you know King's
The Stand
and what it's about so I probable don't need to tell you that it's about a virus outbreak that kills most of humanity and how we get to follow the few survivors. The good and the evil. The two sides that will battle for what's left of mankind.
What you might not know is that it was recently released on audio. The libraries got versions on CD's and everyone else the chance to download it. No matter what version you listen to one thing is certain. This is a long book. It clocks in at 47 hours and 42 minutes. The library edition is collected on 37 CD's.
But don't let this scare you. It's one of King's best books and the number of characters is more than in any books I have ever read. And for a King fan this is a must have book. No matter if you get it as a book or as an audio book. You need it.
I can't even imagine how much work it must have been for Grover Gardner to narrate the book. I mean how much can you manage to read in one sitting? I get thirsty just thinking about it. Either way he does a really good job in giving life to the many characters in the book.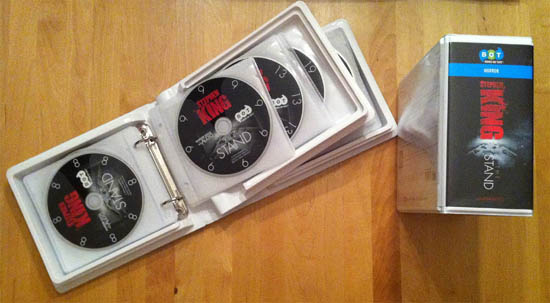 Lilja's final words about The Stand
So if you haven't read it you should definitely give it a try. And if you have already read it (or not) you should give the audio version a try! I listened to it and loved ever second of it...and there were a lot of them to love...