REVIEW
N. issue #1
Posted: March 4, 2010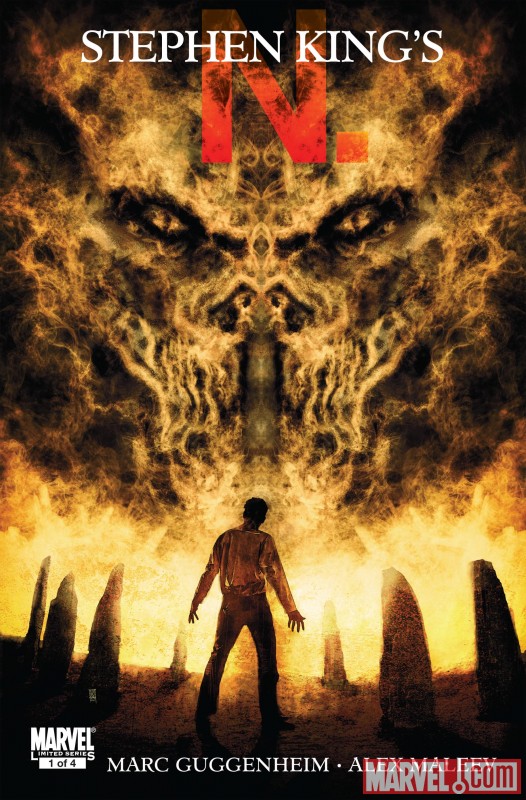 Finally, after a long wait,
N.
is here as a comic book. As you might know it was released back in 2008 as an animated series, and now it's here as a real comic book. There will be a total of four issues and this is the first. I haven't gone back and checked the animated version but it feels like this new version has been a bit expanded and that things have been added. Most of it we do recognize though.
Also, I feel that
N.
has a lot of text for a comic. Now, I'm no expert of comics but there is a lot of story to tell in the beginning and it's done partly in text. It's no problem though but it's a difference from the other King comics.
The story, for those of you that don't already know is about patient N. and his problems. It looks like he has stumbled upon something very strange out at the Ackerman's field. Something he should have stayed away from. For help he turns to Doctor John Bonsaint. Something the good doctor will come to regret…
As a bonus we get to hear illustrator Marc Guggenheim talk about how he got attached to the comic and also we get to see some sketch version of some of the pages in this issue. And we get to see how the cover came together in form of a version of it with just the monster on it.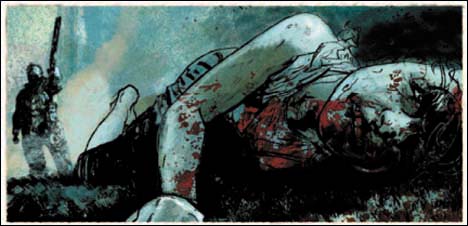 Lilja's final words about N. issue #1
N.
is a short story and four issues should be more than enough to tell it and even though I've seen most of it already in the animated version I look forward to see it in this format.