REVIEW
Lost Boy, Lost Girl
Posted: September 20, 2005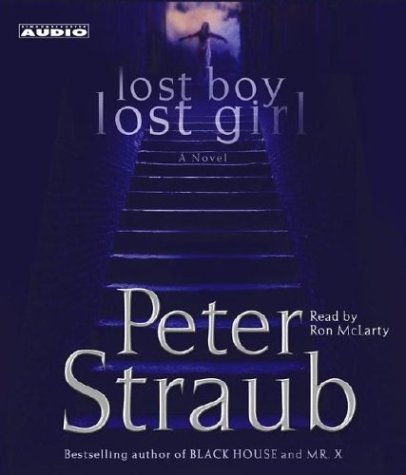 Lost Boy, Lost Girl
is a book by Peter Straub that I have just finished and I have to say that besides his collaborations with King this is probably the best Straub book I have read (listen to). And, it's narrated by Ron McLarty who could probably read a what-to-do list and it would sound good. Yes, he really is that good. I just love to listen to books narrated by him!
The story is also very good. It has a lot of
Black House
in it though and you get a feeling that
Lost Boy, Lost Girl
really is very inspired by
Black House
. The feeling of the book is the same as the one in
Black House
but it quickly develops to it's own story and it's own book.
Straub tells the story of a woman who commits suicide for no apparent reason and a week later her son vanishes from the face of the earth. We then get to follow the boy's uncle in his search for the boy. The story also involves a house that may be the home of a serial killer or is it maybe a ghost? You decide. Because the essential part of the ending is actually up to the reader (listener) to decide.
One objection to this audio edition though. It is abridged version of the book. This means that it has been shortened in the transfer to audio. I have no idea what has been cut and I certainly didn't feel that there where parts missing when I listen to it but if you have read the book first you might be a bit disappointed. You can hear a clip from the book
here
.
Lilja's final words about Lost Boy, Lost Girl
OK, this audio is abridged but I still think you should check it out. It's a good story read by one of the masters in book narrating, Ron McLarty.