King & Grisham Event On April 29
Posted: April 24, 2020, 08:19:26
Stephen King and John Grisham will do an event online on April 29. The two authors will talk about their new books Camino Winds and If It Bleeds.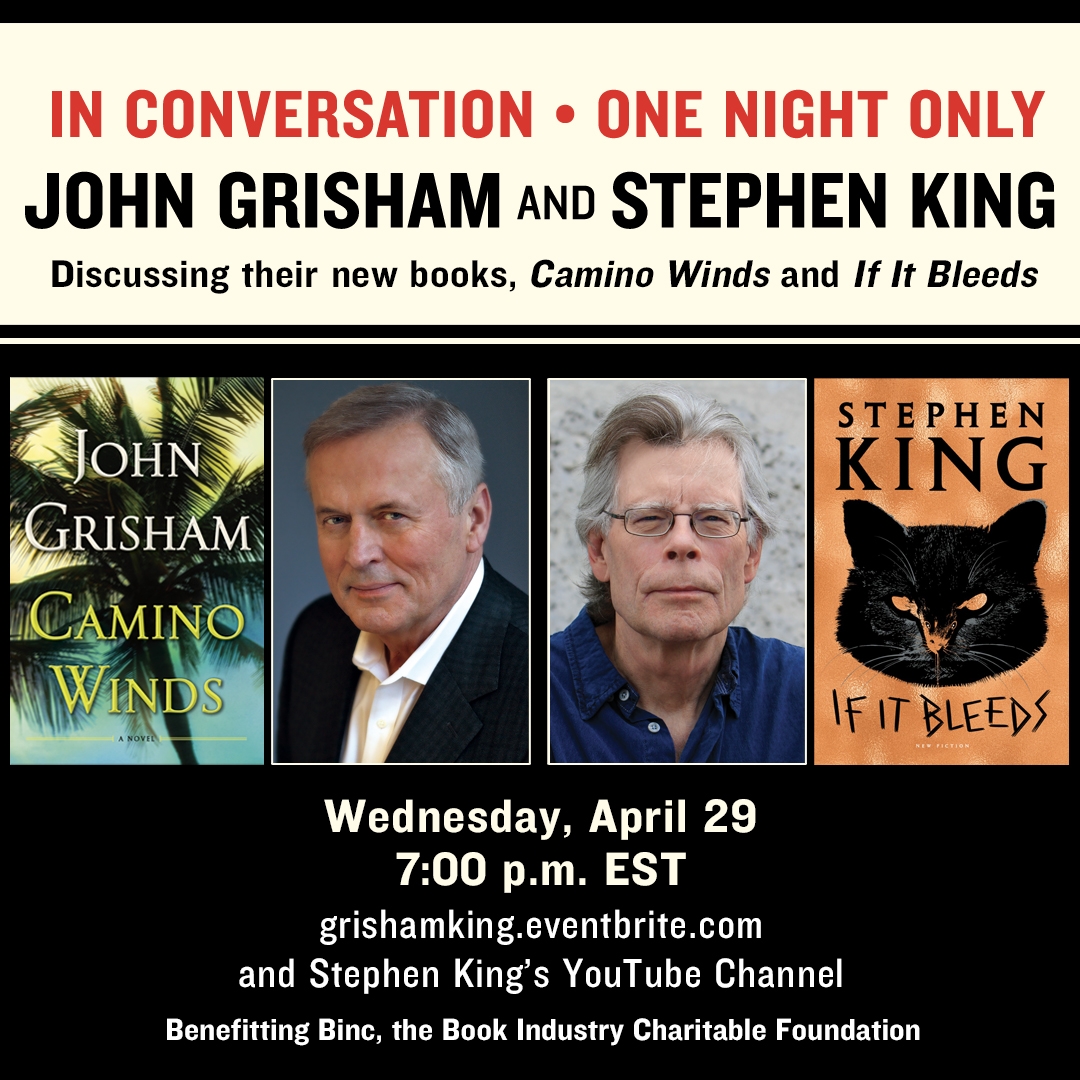 Links:
Stephen King's YouTube Channel
Eventbrite
Binc

Join two of the biggest authors of all time as they catch up and discuss their latest books, John Grisham's Camino Winds and Stephen King's If It Bleeds.

Send us your questions by using #AskKingandGrisham.

The event is free but the authors hope attendees will consider making a donation to Binc, the Bookseller Industry Charitable Foundation: https://secure.donationpay.org/bincfoundation/

This event will be broadcast live on Stephen King's YouTube channel - register to receive a direct link to watch.