Posted: December 1, 2017, 14:28

_

In early January I'll be in Bulgaria to promote Shining in the Dark. I hope to see you there!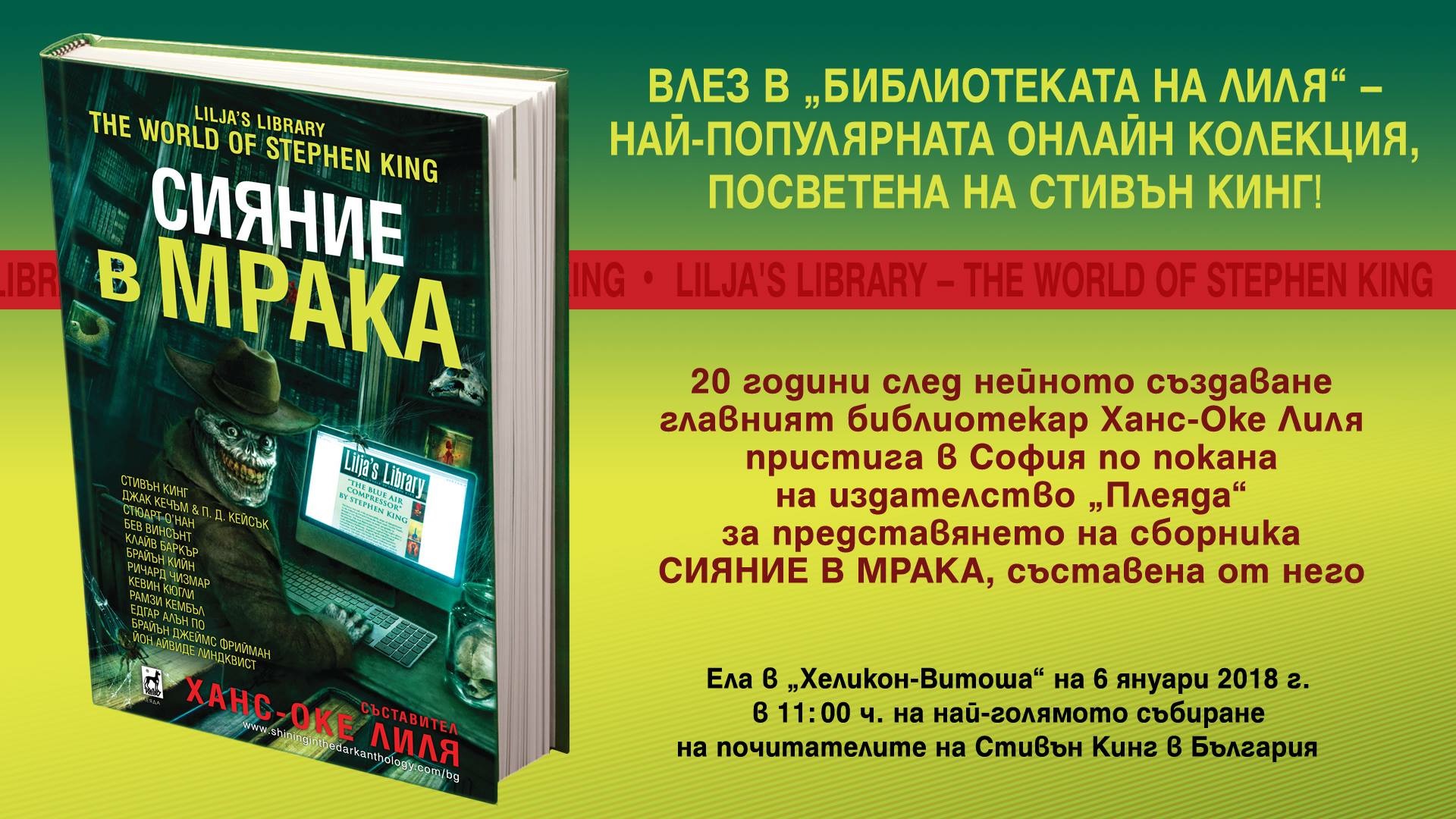 Here is a translation of the text on the poster.

Come into Lilla's Library, the world's most popular collection dedicated to Stephen King.

20 years after The Library was created, the Chief Librarian Hans-Ake Lilja arrives in Sofia at the invitation of Pleiada Publishing House for the presentation of the anthology Shining In The Dark, edited by himself.

Come to Helikon-Vitosha on January 6, 2018 at 11:00 for the biggest rally of Stephen King's fans in Bulgaria.