Casting Announced For 11/22/63
Posted: April 7, 2015, 20:54:23
Here is the cast for the upcoming 11/22/63.

Chris Cooper (Al Templeton) - The irascible owner of Al's diner, a mentor/friend to Jake. His appeal to save Kennedy sends Jake on his incredible mission.

Sarah Gadon (Sadie Dunhill) - Sadie is the luminous, sharp librarian in 1960s Jodie, Texas. She falls in love with Jake, unaware of his double life.



Cherry Jones (Marguerite Oswald) - Lee Harvey Oswald's mother. She is as needy and difficult as her infamous son.

Daniel Webber (Lee Harvey Oswald) - One of the most discussed figures in American history and an enigma even to himself.



George MacKay (Bill Turcotte) - A young, guileless bartender from 1960s Kentucky, Bill becomes Jake's ally.

Lucy Fry (Marina Oswald) - Lee Harvey Oswald's Russian wife. She is a knockout and challenged to make her way in a foreign country with her unpredictable husband.



Leon Rippy (Harry Dunning) - A kind, soft-spoken and damaged janitor at Jake's school in 2015; his traumatic early life in the 1960's has a surprising impact on Jake.

James Franco (Jake Epping) - A high school English teacher who travels back in time to try to prevent the assassination of President John F. Kennedy in Dallas on the fateful date in American history.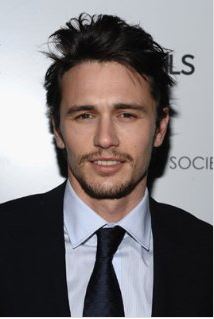 Academy Award winner Kevin Macdonald has signed on to direct and executive produce the first two hours of the nine-hour event series.



Thanks to Lou Sytsma