Posted: February 7, 2014, 09:25

_

Stacy Keach joins the cast of Cell.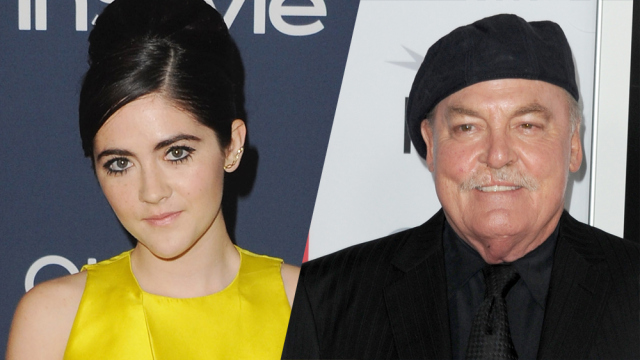 Isabelle Fuhrman ("The Hunger Games") and Stacy Keach have come on board the movie version of Stephen King's "Cell," opposite John Cusack and Samuel L. Jackson.

International Film Trust, the sales agency arm of Benaroya Pictures, is selling the apocalyptic thriller to buyers at the Berlin Film Market.

Tod "Kip" Williams is directing. Benaroya Pictures is financing the film, which recently began shooting in Atlanta.

Fuhrman plays a teenage neighbor of Cusack's Clay Riddell character who joins him and Jackson's Tom McCourt character on their journey to safety after a mysterious pulse spreads like a virus through the human population.

Keach ("Nebraska") will play the headmaster of a prep school where the survivors stop along their way.

Producers are Richard Saperstein, Michael Benaroya, Brian Witten and Shara Kay. While president of Dimension Films, Saperstein oversaw the Stephen King adaptations "The Mist" and "1408," which also starred Cusack and Jackson, and grossed over $130 million worldwide.

The screenplay for "Cell" was written by Stephen King, with revisions by Adam Alleca.