New ending and a second season ?
Posted: May 7, 2013, 09:06:54
This interesting article from zap2it asks some very interesting questions.

1. What is this new ending...
2. What happens if there is a second season?
3. If there isn't a second season, will we get a satisfying ending?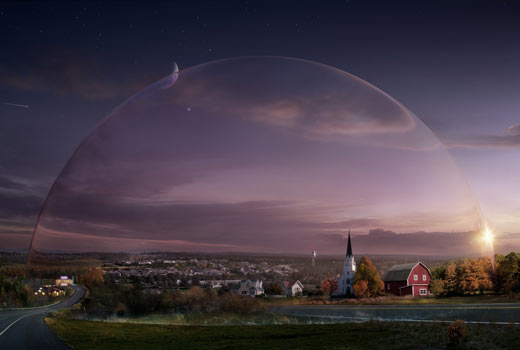 "Under the Dome" is coming to CBS this summer, the story of a small town that suddenly finds itself encased in a giant dome. Creator Brian K. Vaughn teases the outline of the show for SFX, which he says will have three distinct sections.

"The first section is fate. The second section is fear. And the third section is fascism. I won't say who is the fascist or what exactly that means, but I think you get the sense that things are going to go wrong very quickly under the dome, and we're going to need an iron fist keeping order," says Vaughn.

He also reassures fans that people who have read the book won't necessarily know exactly what's coming.

"There's sort of a perhaps slightly different explanation for the dome," says Vaughn. "I nervously pitched Stephen King what a different version of the ending might be ... He said, 'I wish I'd thought of that.'"

"Which, I suspect, is just Stephen being kind," laughs Vaughn. "But he's been great."

Neal Baer, the showrunner, adds that the series can be seen as a parable for the times we're living in.

He tells Huff Post Live, "What does it mean for your town when you start to run low on food, fuel, medicine? What happens when the dome gets a little polluted when you're burning stuff for heat? It's not a big step to think about what that means for us, running low on fuel, running low on water, what about pollution."

"We can do a show that touches on these issues -- that's why we call it a parable for our time without being preachy or pedantic."

It all leaves us wondering -- what does a Season 2 look like? That's a little cart-before-the-horse, but CBS is not running "Under the Dome" as a miniseries, meant to only air this summer.

If it is successful, the show will be renewed for a second season. We wonder what happens then -- will there be more story to tell? And if it doesn't get renewed, will Season 1 wrap up the story in a satisfying way?

"Under the Dome" premieres Monday, June 24 on CBS.