Posted: November 17, 2009, 18:01

_

Here are some pics and info from King's visit to Sarasota to promote Under the Dome. The event was a great 90min and covered a range of topics. Here is a summary:

1. He re-confirmed Wind through the Keyhole as another Dark Tower novel that he will be working on.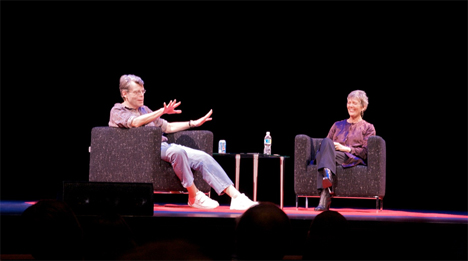 2. He re-confirmed that he and Straub will be doing another Talisman / Black House novel to make it a trilogy for Jack Sawyer.

3. One of the scariest scenes for him personally that he's had to write was the bathtub scene in The Shining.

4. He believes he's seen one ghost in his life. It was at a party that he went to when going to retrieve he and Tabitha's coats before leaving. He saw a man sitting in the bedroom where the coats were being kept out of the corner of his eye. There were so many coats that Steve thought the man might think he was stealing and was about to tell the man that wasn't true when he looked up there was no man actually in the room. He described the man as bald, wearing glasses, in a brown suit.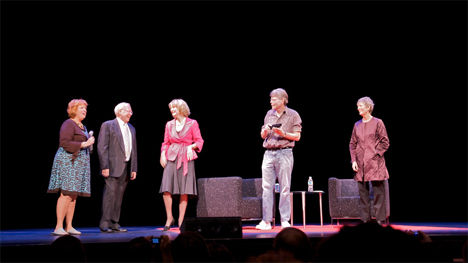 5. He was presented The Key to the City of Sarasota at the end of the evening by the Mayor.

Here are more links to articles about the event, including a blog of the interviewer Susan Rife.



Thanks to Gordon W. Olson and Bev Vincent