Posted: September 16, 2009, 16:10

_

Scribners Under the Dome page is now online. On it you can read and listen to excerpts from the book as well as other fun stuff. No cover until September 21 though. The limited ed. of the book has now sold out.

Check it out here.

There is also a link to the town Chesters Mill.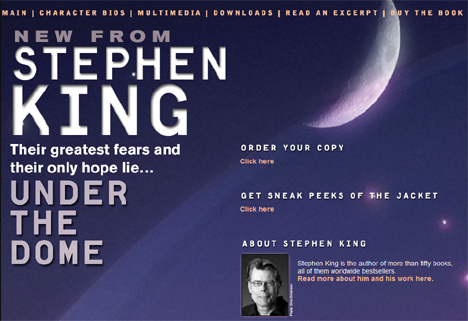 Thanks to John Hanic