Posted: March 20, 2008, 00:11

_

I just got confirmation that the full interview with King and Darabont that is the prize in The Mist contest I told you about yesterday will only be on the rental version of The Mist.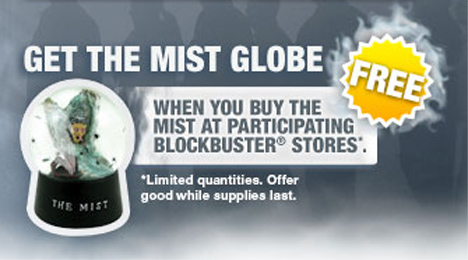 Also, Blockbuster is offering Mist Globes to the first one that buy the movie. If anyone can get an extra please let me know.