Posted: March 18, 2008, 22:21

_

Here you can play a Mist game. If you make it to the end there is a reward for you in the form of a preview clip with King and Darabont and the complete version is supposedly only going to be found on the rental version of the DVD.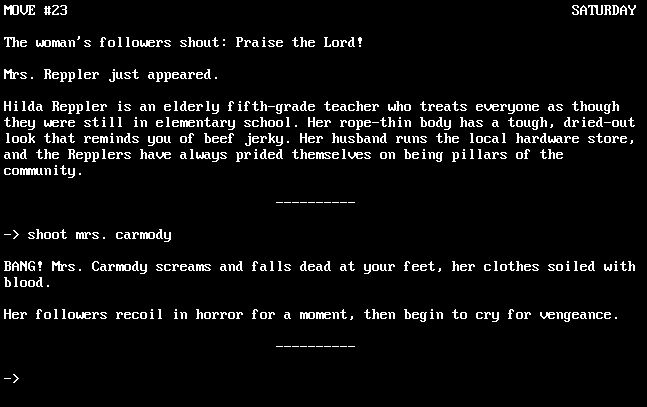 DALLAS, March 18 /PRNewswire-FirstCall/ -- "The Mist" is rolling in today, with Blockbuster Inc. launching a free online game inspired by the Stephen King film at its website, http://www.blockbuster.com/. The game pits players against the predatory "Mist" creatures from the movie and highlights that BLOCKBUSTER(R) will have exclusive rentals of The Weinstein Company film when it is released on DVD on March 25.

Now through April 8, "The Mist" game will give gamers a chance to live the movie. Players must defeat a series of predators, battling their way through three levels based on scenes in the film. Those who escape the mist and win the game get a sneak peak of an exclusive interview with Stephen King and director/screenwriter Frank Darabont. The full version of this interview will be featured on the rental DVD, exclusively available at participating BLOCKBUSTER stores and online at http://www.blockbuster.com/.

The public can access the game at http://www.blockbuster.com/. In addition to the game, the landing page will feature the movie trailer, an option to rent the DVD and the option to receive a coupon redeemable for one $1.99 DVD rental at participating BLOCKBUSTER stores.

Based on the horror novella by Stephen King, "The Mist" tells the story of a mysterious mist that rolls into the town of Bridgton, Maine. David Drayton and his young son Billy are among a group of terrified townspeople who are trapped in a local grocery store by a strange, otherworldly mist. David is the first to realize there are "things" lurking in the mist -- deadly, horrifying things, not of this world. In this legendary tale of terror from master storyteller Stephen King, the thin veneer of civilization is stripped away, the masks are discarded and the true horror is revealed as us.

"The Mist" is part of an agreement that provides BLOCKBUSTER with exclusive U.S. rental rights to The Weinstein Company's theatrical and direct-to-video films, which are distributed by Genius Products, LLC. Other recent Weinstein Company releases made available for rent exclusively through Blockbuster include the Stephen King/Frank Darabont film "1408," "The Nanny Diaries" starring Scarlett Johansson, the Michael Moore documentary "Sicko" and the "Grindhouse" double feature including Quentin Tarantino's "Death Proof" and Robert Rodriguez's "Planet Terror."