NEWS - GWENDY'S FINAL TASK
Posted: March 10, 2021, 00:38:41
Gwendy's Final Task to be released in February 2022.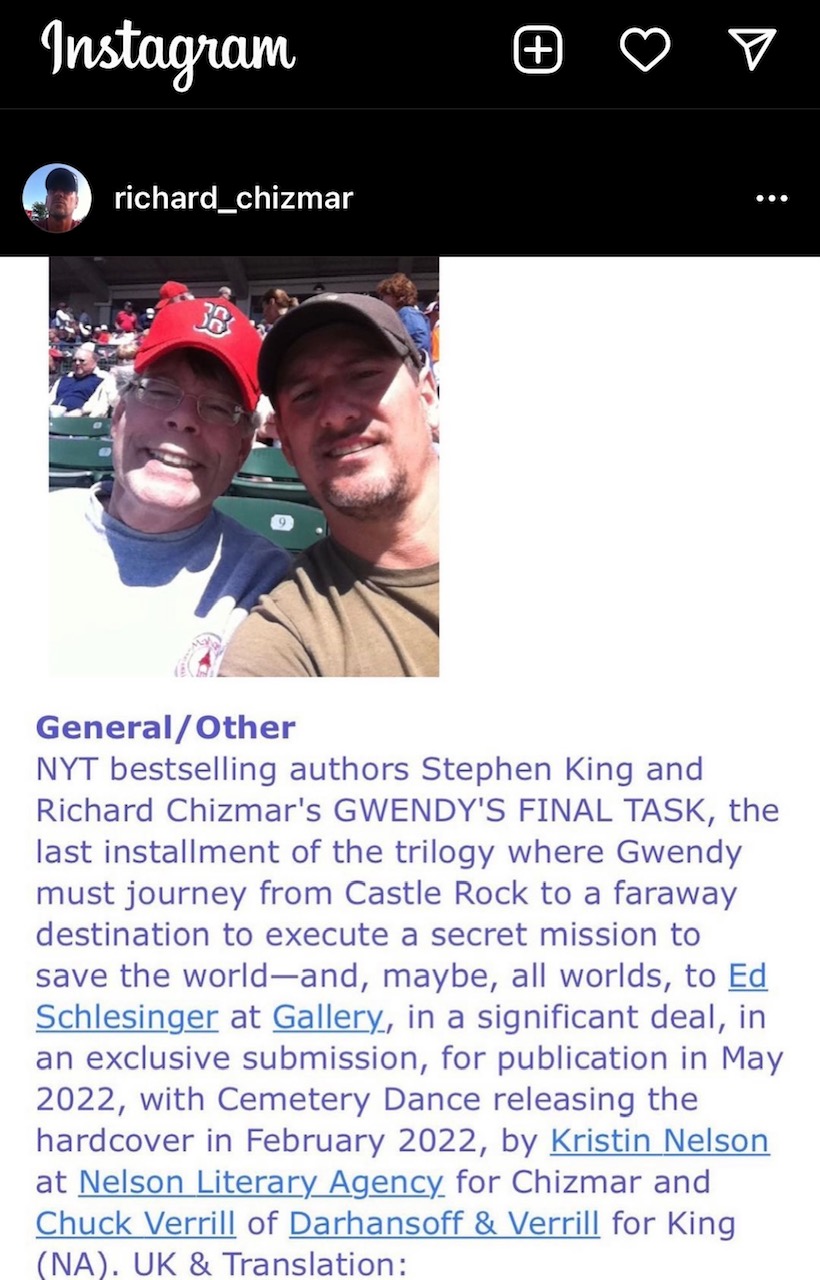 Posted: February 25, 2021, 03:28:19
Richard Chizmar said on the Dead Headspace podcast recently that Gwendy's Final Task would be published in early 2022, probably February.

Thanks to Bryant Brunette
Posted: November 29, 2020, 23:25:42
Gwendy is back! No release date revealed yet though...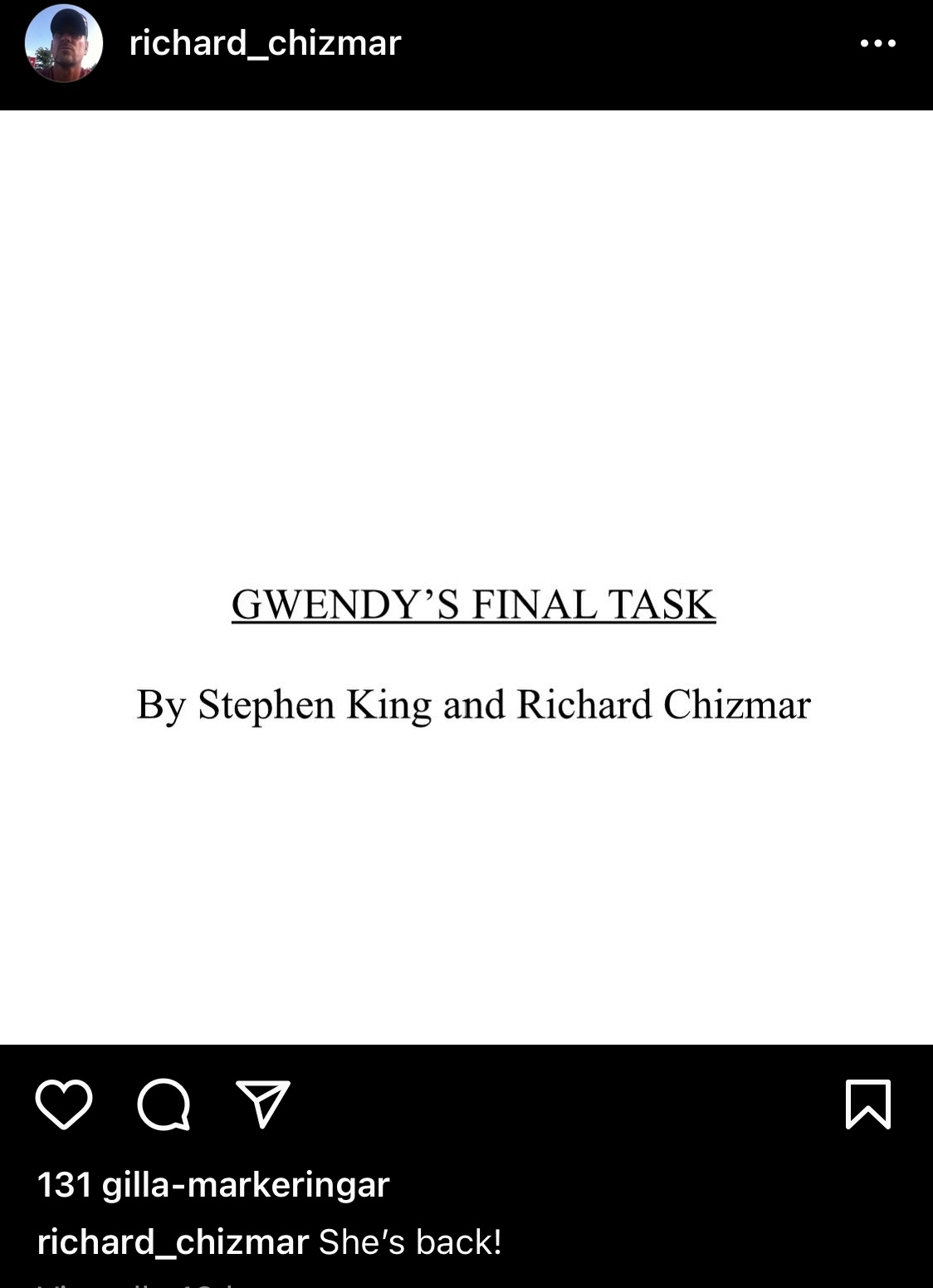 Posted: October 17, 2020, 00:44:53
Seems a third book about Gwendy is in the making. This time written by both Chizmar and King.