NEWS - GWENDY'S FINAL TASK
Posted: December 2, 2021, 22:02:06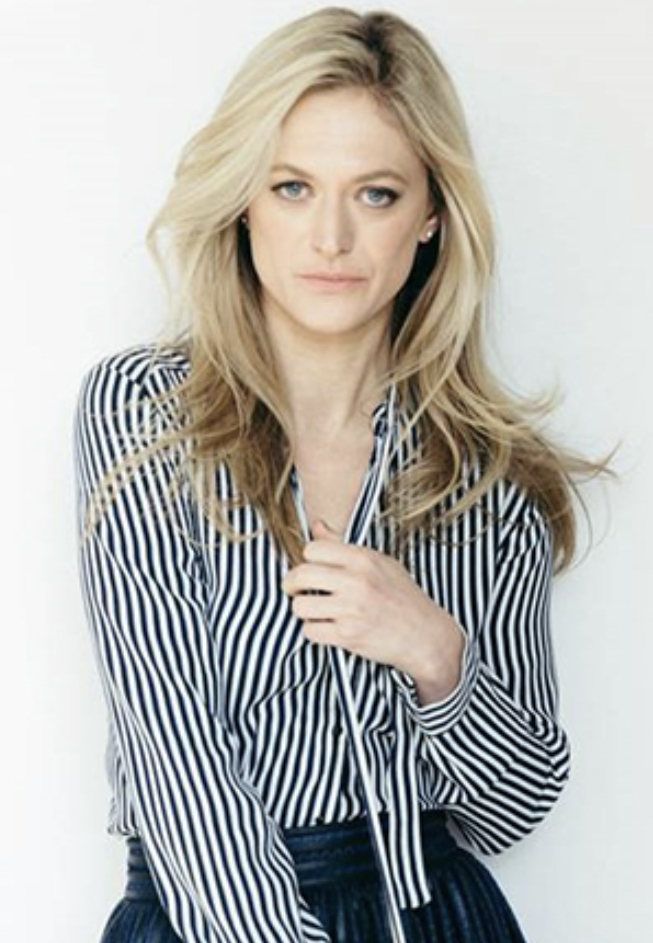 Cemetery Dance announced today that Marin Ireland will be narrating the audio book edition of Gwendy's Final Task to be released by Simon & Schuster Audio on February 15, 2022.


Posted: October 30, 2021, 00:21:59
Here is the cover for SST Publication's edition of Gwendy's Final Task. Order your copy here.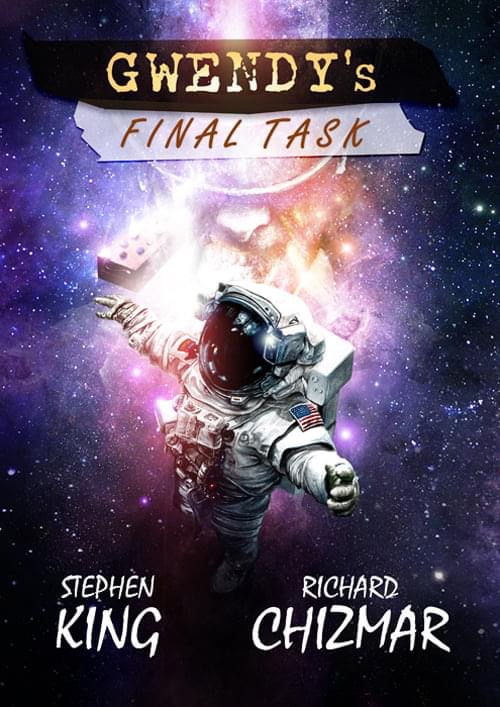 Posted: October 20, 2021, 09:54:30
The cover for Gallery Books edition of Gwendy's Final Task has been revealed. Is that roses that I see? And a tower?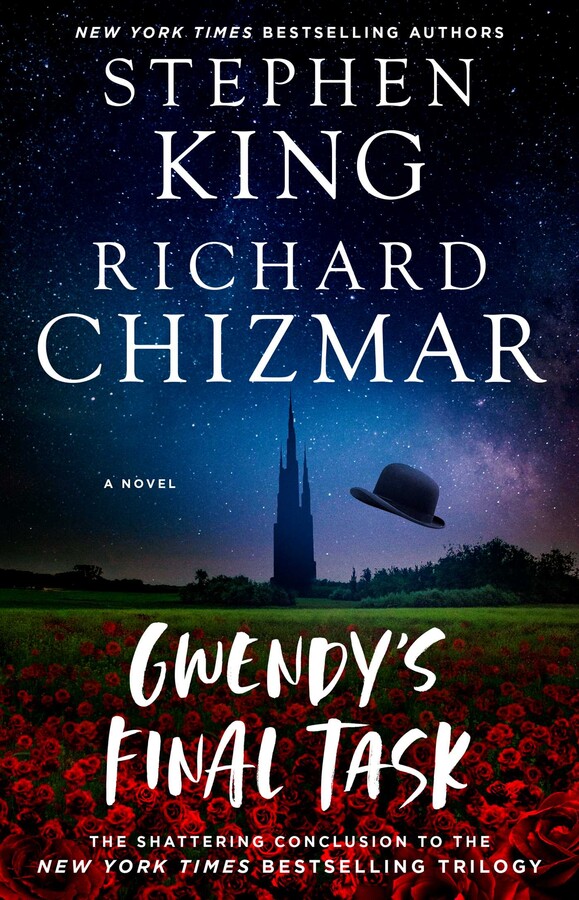 Posted: April 14, 2021, 15:48:56
Cemeterty Dance released the cover for Gwendy's Final Task today as well as the release date, February 15, 2022.

When Gwendy Peterson was twelve, a mysterious stranger named Richard Farris gave her a mysterious box for safekeeping. It offered treats and vintage coins, but it was dangerous. Pushing any of its seven colored buttons promised death and destruction.

Years later, the button box entered Gwendy's life again. A successful novelist and a rising political star, she was once again forced to deal with the temptation that box represented.

Now, evil forces seek to possess the button box and it is up to Senator Gwendy Peterson to keep it from them. At all costs. But where can you hide something from such powerful entities?

In Gwendy's Final Task, "horror giants" (Publishers Weekly) Stephen King and Richard Chizmar take us on a journey from Castle Rock to another famous cursed Maine city to the MF-1 space station, where Gwendy must execute a secret mission to save the world. And, maybe, all worlds.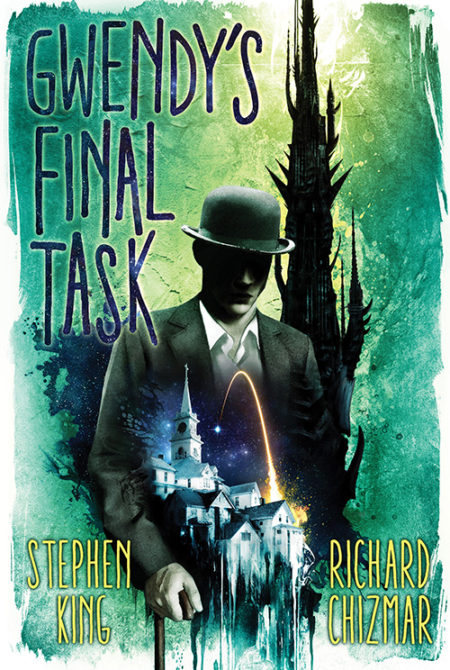 Posted: March 10, 2021, 00:38:41
Gwendy's Final Task to be released in February 2022.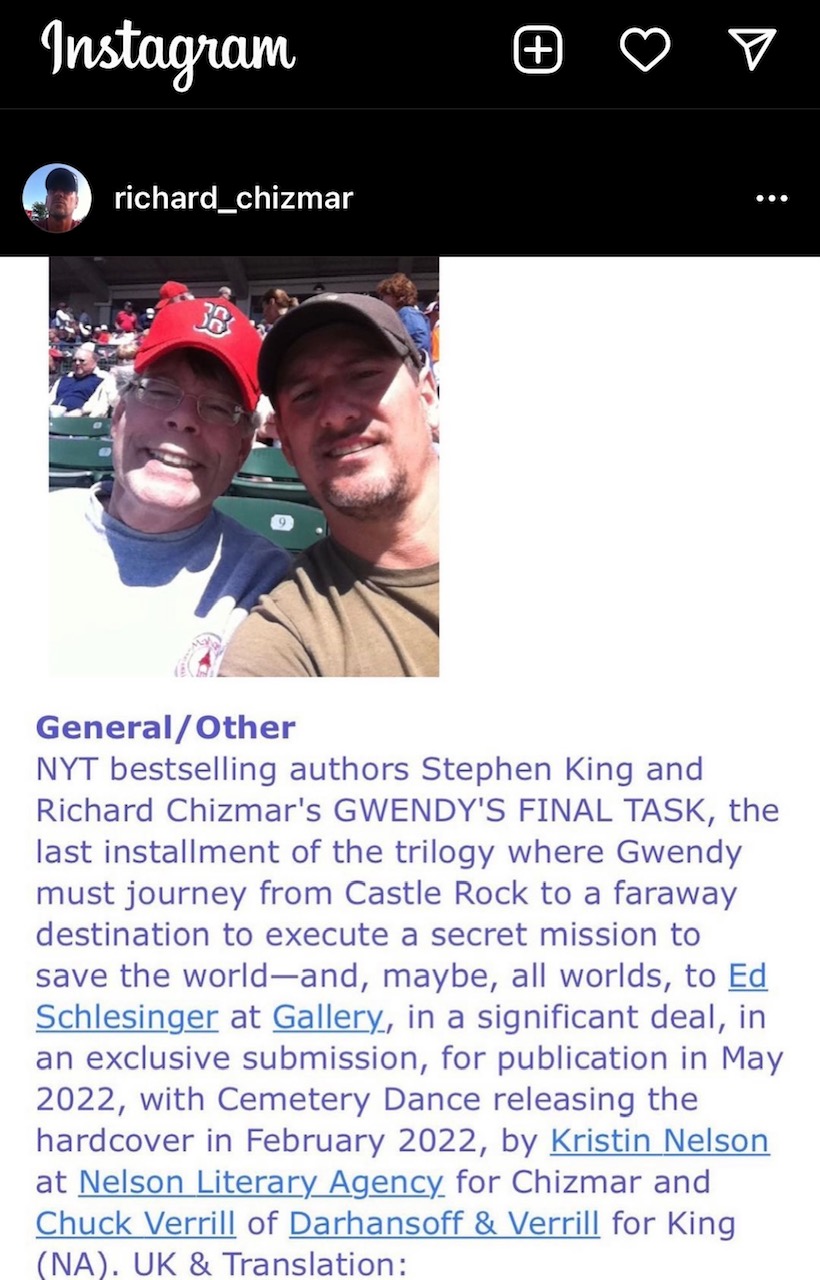 Posted: February 25, 2021, 03:28:19
Richard Chizmar said on the Dead Headspace podcast recently that Gwendy's Final Task would be published in early 2022, probably February.

Thanks to Bryant Brunette
Posted: November 29, 2020, 23:25:42
Gwendy is back! No release date revealed yet though...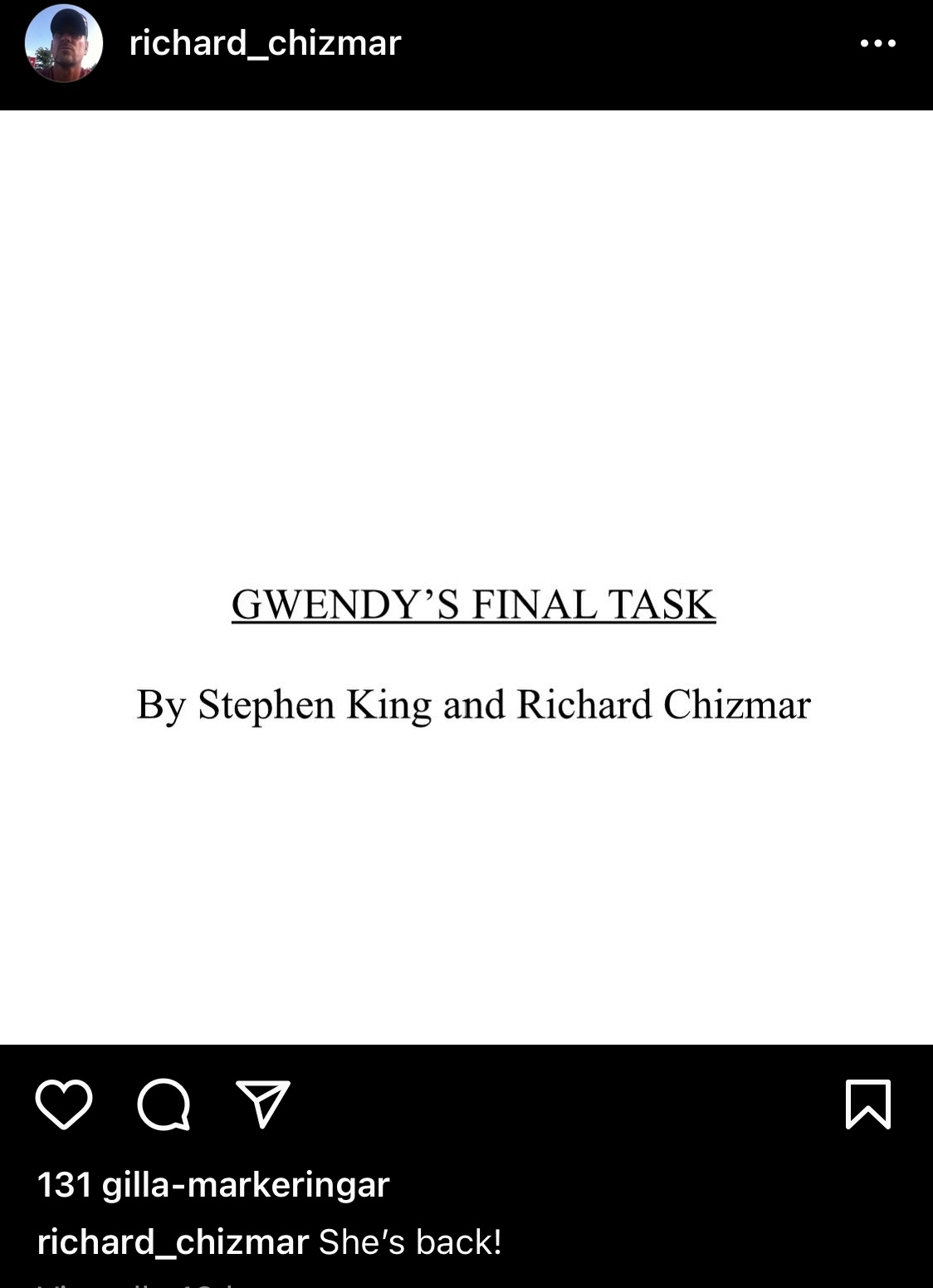 Posted: October 17, 2020, 00:44:53
Seems a third book about Gwendy is in the making. This time written by both Chizmar and King.