NEWS - THE BOOGEYMAN
Posted: January 29, 2023, 23:40:00
Herr is the poster for The Boogeyman.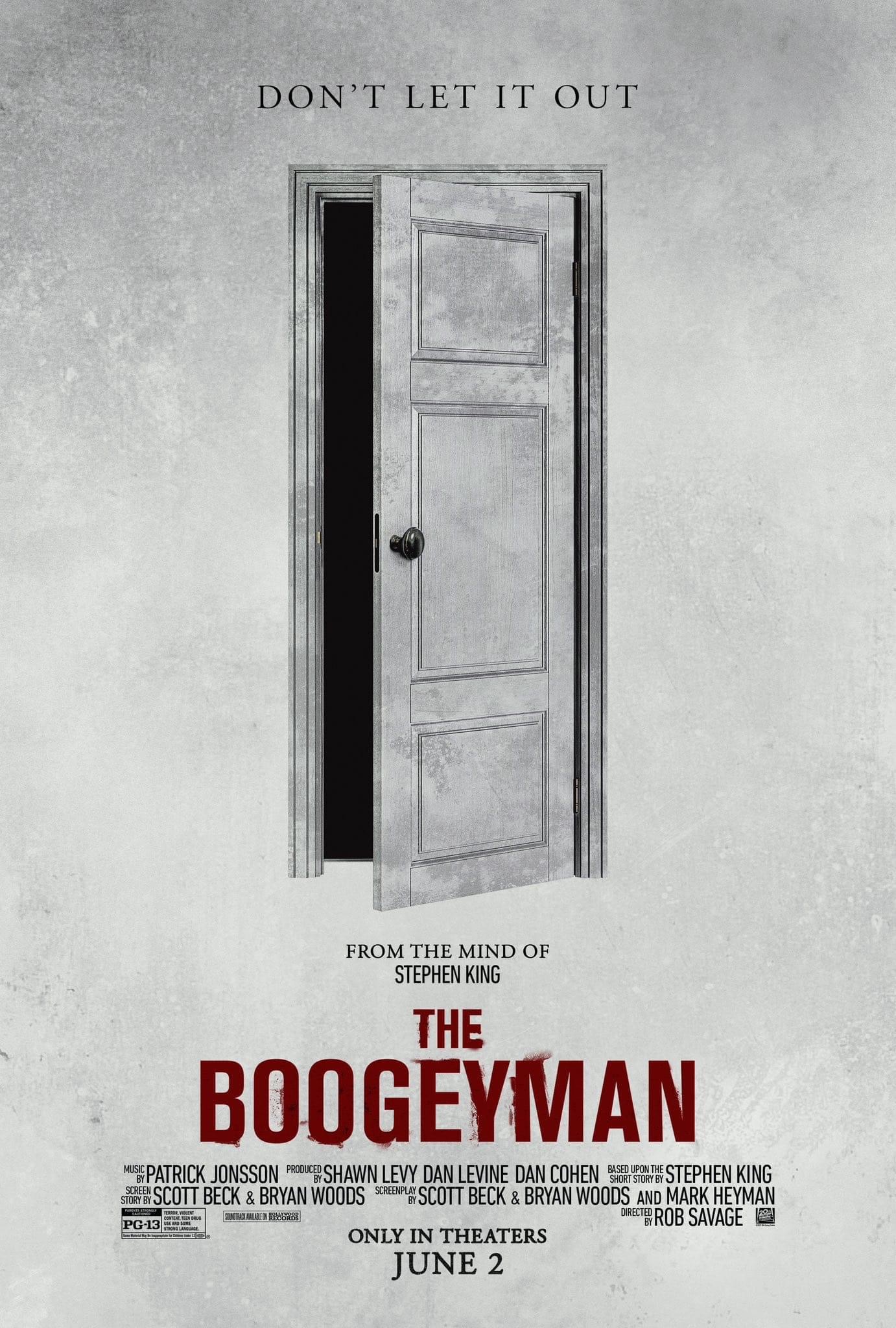 Posted: January 29, 2023, 23:37:59
Here is the trailer for The Boogeyman.


Posted: January 24, 2023, 17:30:20
The Boogeyman trailer coming this Sunday!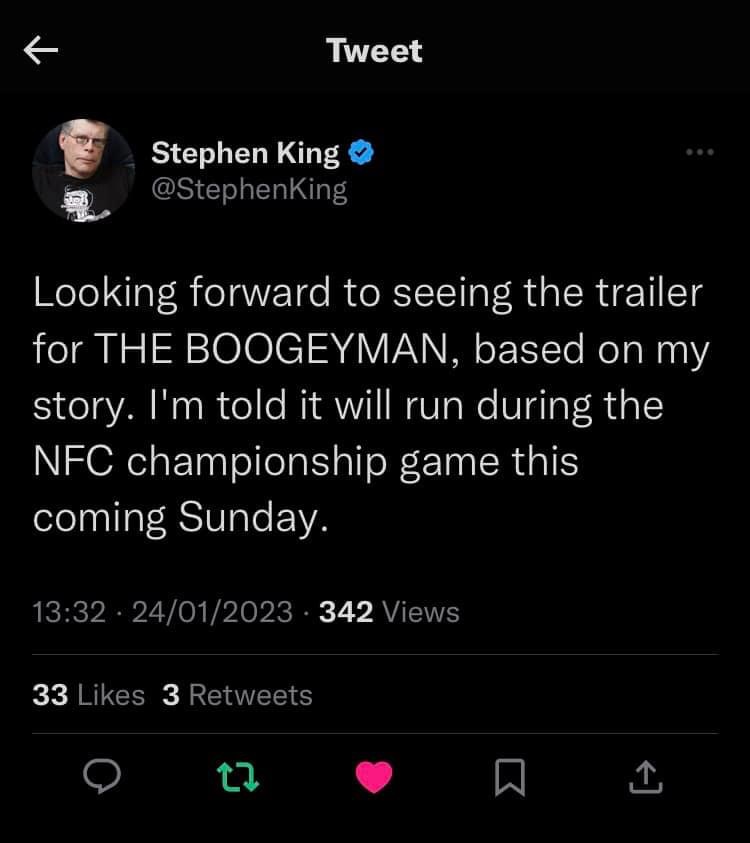 Posted: January 20, 2023, 22:04:10
Disney has moved its Rob Savage directed feature adaptation of King's The Boogeyman from Hulu to the big screen. A release is planned for June 2, 2023.
Posted: November 17, 2022, 09:54:01
Motion Picture Association has confirmed that the Salem's Lot remake has been officially rated and got an R for "R for bloody violence and language." The movie does still not have a release date, but now that it has a rating, that's hopefully next.

The Boogeyman has also been rated and was given a PG-13 rating for "Terror, violent content, teen drug use, and some strong language."

The movie don't have a release date yet but hopefully that will happen soon. The problem though, might be that it's been expanded quite a bit compared to the story.

"Still reeling from the tragic death of their mother, a teenage girl and her little brother find themselves plagued by a sadistic presence in their house and struggle to get their grieving father to pay attention before it's too late."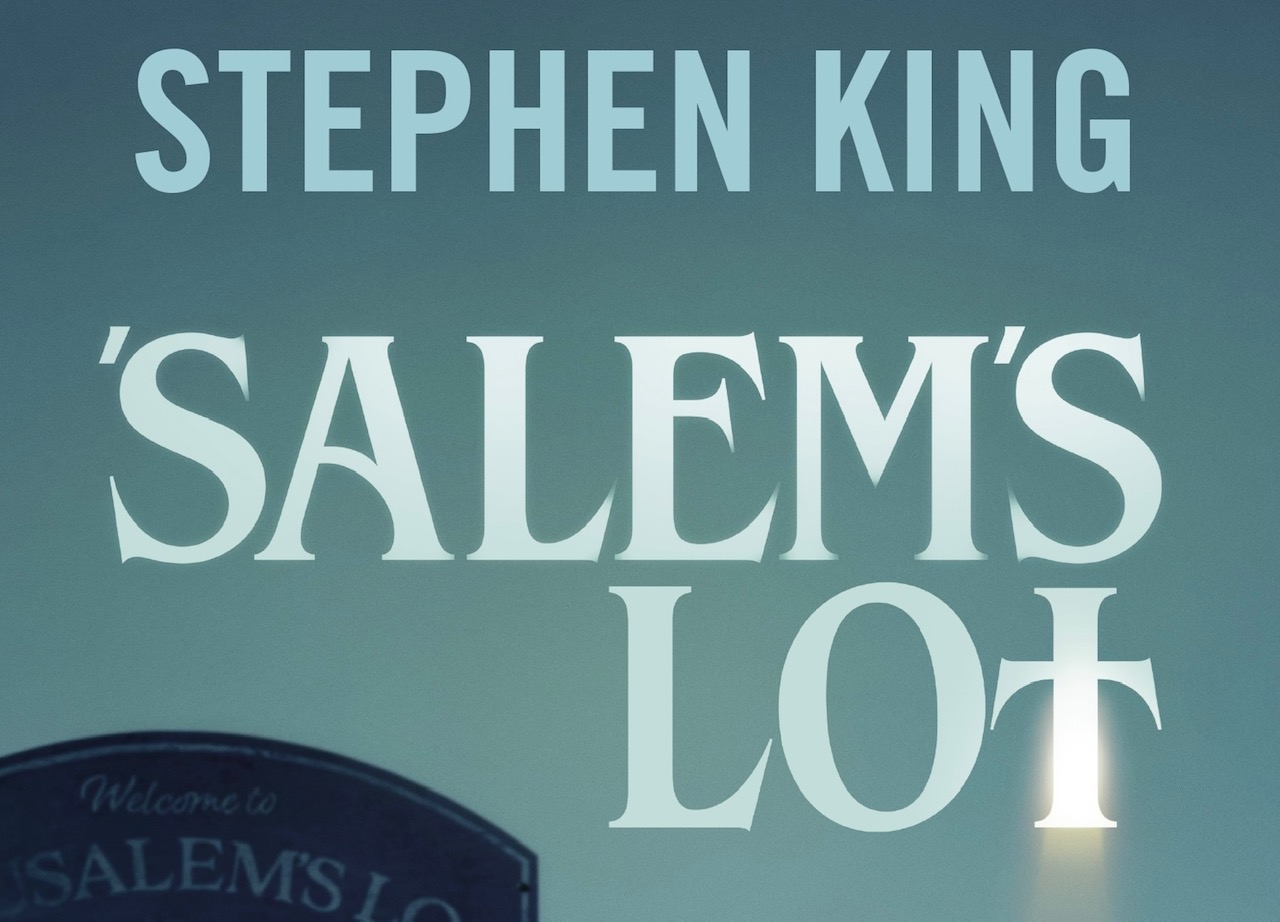 Posted: June 8, 2022, 08:57:54
Director Rob Savage gives an update on The Boogeyman. The movie will air on Hulu but no premier date has been released yet.

"We've finished shooting, and we're in the edit, and it's all going very well. And I'm really, incredibly pleased with how this movie has come together. And I'm so in awe of the cast that we've that we've pulled together. So I feel like, even if it turns out that I've totally f*cked up my part of it, I feel like everyone else in this movie is so incredibly talented, that it's still going to come together to be something special. And yeah, hopefully, hopefully, hopefully, it'll rank pretty high up the list of Stephen King adaptations. Knock on wood, but I think we've got something really, really great in the can. But that's that's where we are right now."

Posted: February 25, 2022, 09:01:54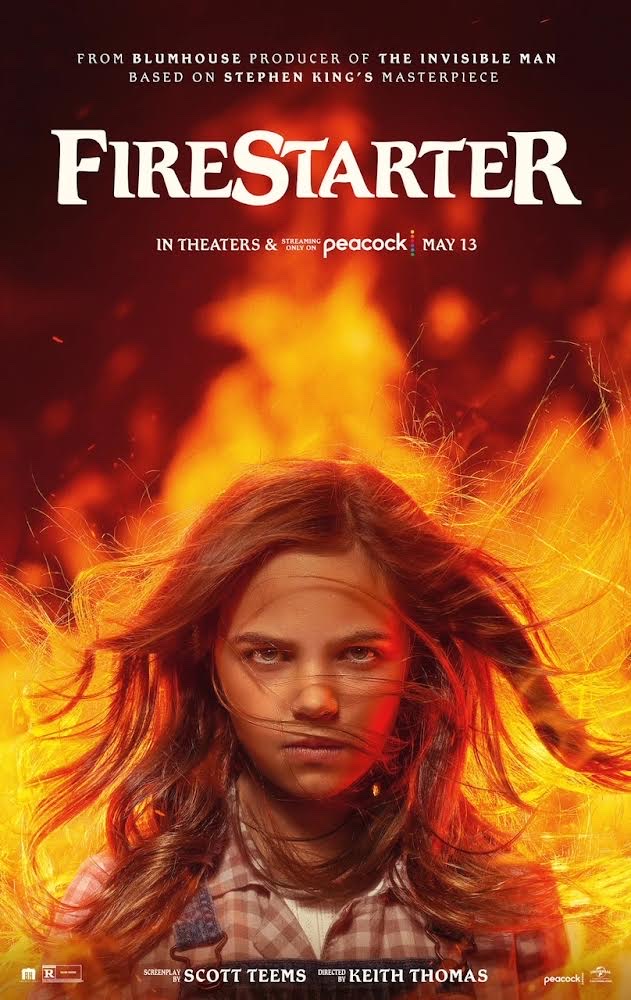 In an interview with Bangor Daily News King said he had seen the new version of Firestarter and that it was good and that he think Zac Efron makes a better Andy than David Keith.

He also said he didn't want to see The Shawshank Redemption and The Green Mile remade and that he is doubtful about the proposed Christine remake.

He is looking forward to Mr. Harrigan's Phone The Boogeyman and the proposed streaming version of The Talisman (presently in the works at Netflix with Steven Spielberg as an executive producer).
Posted: February 23, 2022, 08:19:05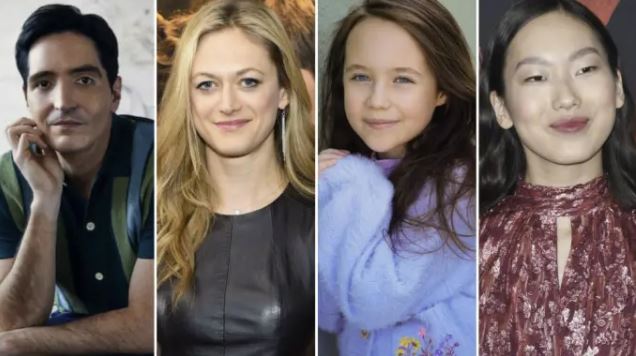 David Dastmalchian, Marin Ireland, Vivien Lyra Blair and Madison Hu join Chris Messina and Sophie Thatcher in
The Boogeyman
. The film has entered production in New Orleans and will debut in 2023 on Hulu in the U.S., on Star+ in Latin America, and on Disney+ under the Star banner in all other territories.
The plot is described as:

The film from director Rob Savage follows a 16-year-old and her younger sister, still reeling from the death of their mother, as they're targeted by a supernatural boogeyman, after their psychologist father has an encounter with a desperate patient in their house.

Sounds to me as if it's been a bit altered compared to the story King wrote in 1973 but I guess we'll see next year…
Posted: February 1, 2022, 11:12:10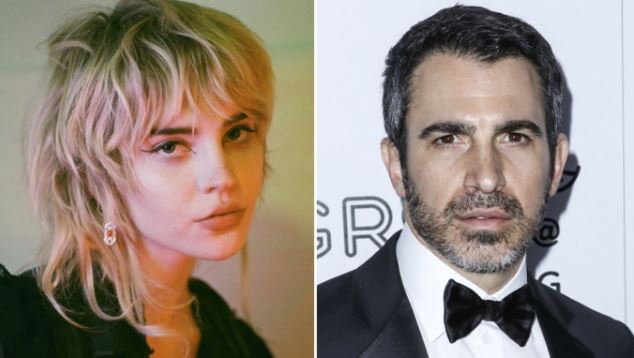 Sophie Thatcher and Chris Messina are set to star in the 20th Century Studios adaptation of King's
The Boogeyman
.
21 Laps is producing and the film will debut on Hulu, with Rob Savage set to direct. 21 Laps' Shawn Levy, Dan Levine & Dan Cohen are producing. Production is expected to start next month.
Posted: November 2, 2021, 09:21:32
Deadline reports that The Boogeyman will be a 2-hour film.

20th/Hulu are moving forward with The Boogeyman, a two-hour film based on the Stephen King short story. Production will be this winter/spring in New Orleans. Rob Savage (Host and Dashcam) is set to direct. 21 Laps' Shawn Levy, Dan Levine & Dan Cohen are producing.

Mark Heyman (Black Swan) has been writing the script which Scott Beck & Bryan Woods (A Quiet Place) and Akela Cooper (Malignant) wrote the original drafts. It was originally developed by 21 Laps as a Fox film and now will find new life through Hulu. They'll begin prep and casting quickly to start early next year. Beck & Woods are exec producers.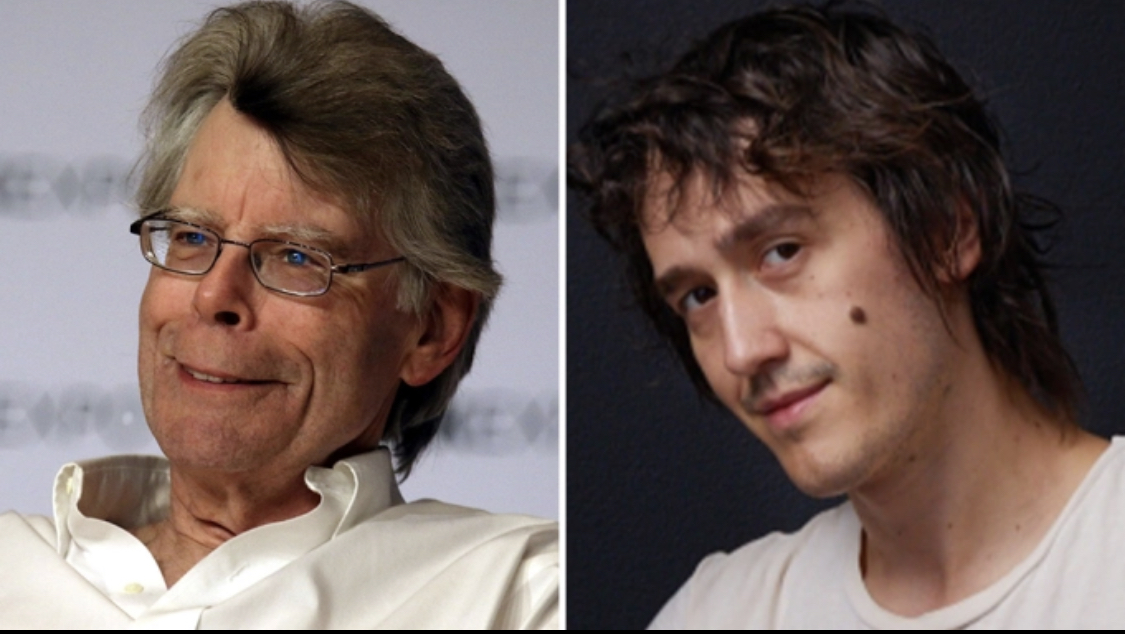 Posted: June 26, 2018, 23:43:14
Deadline reports that 20th Century Fox is finalizing a deal for The Boogeyman. The film will be done by Scott Beck & Bryan Woods who's done A Quiet Place. 21 Laps' Shawn Levy Dan Levine and Dan Cohen are producing.

Thanks to Herbert West