WIN A SIGNED FIRST EDITION!
To celebrate Lilja's Library's 25th anniversary I have together with Veryfinebooks set up a great contest for you with exceptional prizes up for grabs. All you need to do is answer three simple questions and by doing so you can be one of five (5) lucky winners who bring home one of these prizes. The contest ends July 31 and the winners will be announced one a day starting August 2nd. Contest is open to everyone, everywhere!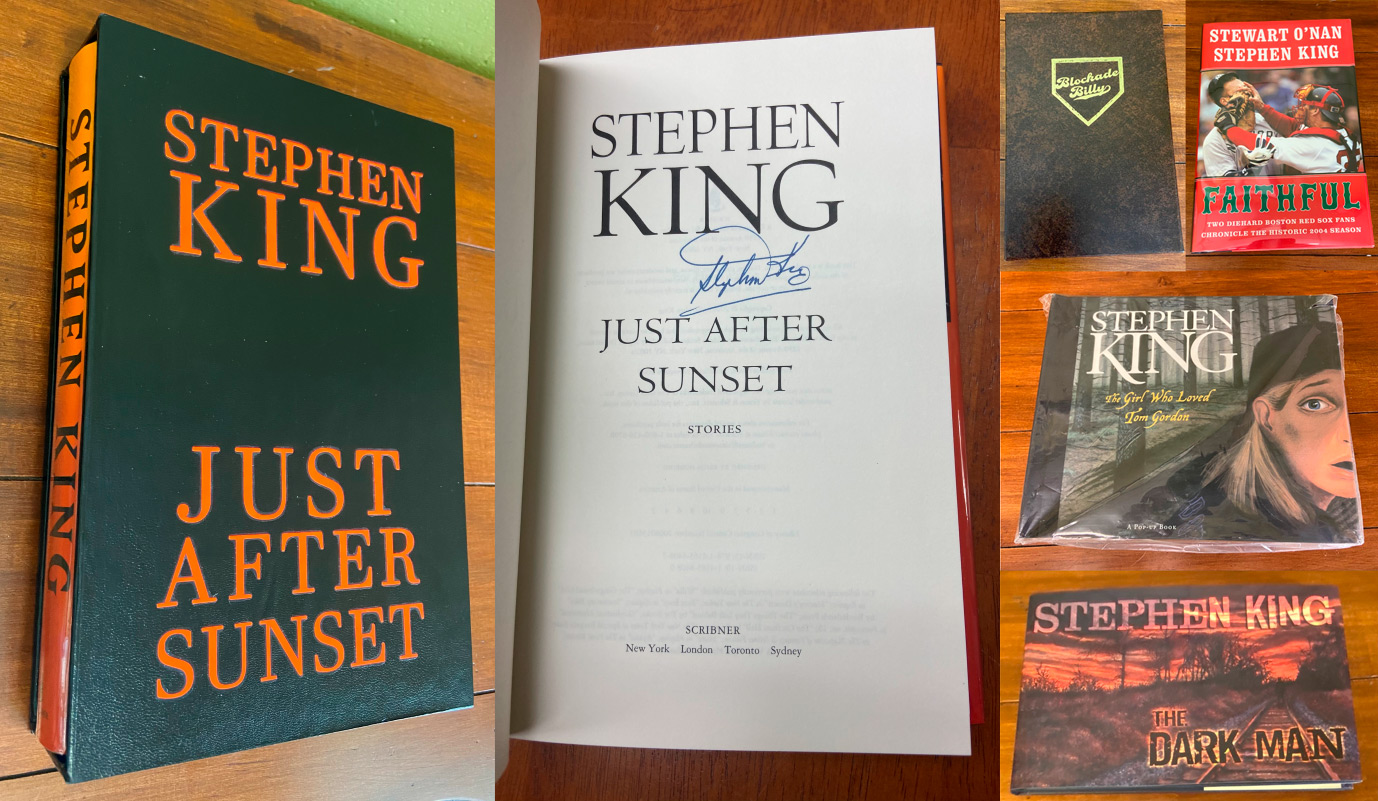 TOP PRIZE:
Signed first edition of JUST AFTER SUNSET Fine/Fine with slipcase the same. Includes receipt, flyer and bookmark from the book signing event.

First runner up: Faithful, First edition hardcover. Fine/Fine
Second runner up: The Dark Man, First edition hardcover. Fine/Fine
Third runner up: Blockade Billy, first edition hardcover in slipcase. Fine/Fine
Forth runner up: The Girl Who Loved Tom Gordon, Pop-up book, in the original shrink-wrap.

ENTER THIS SPECIAL GIVE-A-WAY CONTEST IN THREE SIMPLE STEPS:
Step 1.
Share this contest with a friend or family member and help get the word out to celebrate 25 years of Lilja's Library online. Let's make this a record breaking contest.
Step 2.
Follow Lilja's Library on one or more social media: Facebook, Twitter, Instagram
Step 3.
Fill out the following form to finalize your entry.

Questions:
#1: What year was Lilja's Library created?
#2: How long have you known about Lilja's Library?
#3: What's your primary way to stay updated with Lilja's Library?