NON-KING NEWS
Posted: January 31, 2012, 15:29:12
Here are the first 3 minutes of episode 8 of The Walking Dead that airs Feb. 12.


Posted: January 30, 2012, 11:57:11
It's now less than two weeks until the return of The Walking Dead and even though we won't see The Governor until season 3 (at the earliest) there are already speculations on who will be play him. In an interview with Movieweb Tom Savini says he's ready to step in and do the role but that the creators of the series are looking to have John Hawkes play The Governor. And for those of you that doesn't follow the comic version of The Walking Dead I can tell you that The Governor is one of the cruelest characters I have encountered.



And
here
is an interview with Robert Kirkman (creator of the comic) and Glen Mazzara (showrunner for the TV series) about season 2.
Posted: January 26, 2012, 15:59:58
Robert Kirkman has turned in the outline for the second Walking Dead novel and the plan is to release it in October. No more info has been released but if it's anything like the first book Rise of the Governor I'm excited.
Posted: January 26, 2012, 11:59:35
Glen Mazzara and Robert Kirkman talk serving two different fanbases when creating The Walking Dead.


This video can't be seen everywhere but if you can't, check out
this site
I found. Loads of news about the series.
Posted: January 26, 2012, 11:55:09
The fourth season of the UK version of Being Human starts Sunday February 5, 9.00pm on BBC Three. I'll be doing weekly reviews of it of it like with the US version so please look for that if you like the show.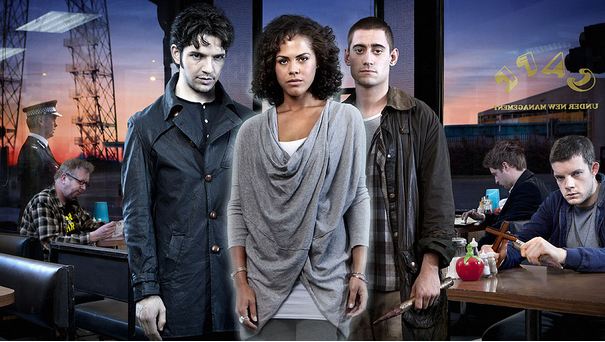 Posted: January 25, 2012, 19:10:40
A new promo for season 2 (second part) of The Walking Dead


Posted: January 25, 2012, 17:10:03
Posted: January 25, 2012, 10:40:24
18 days until the premier of the second part of season 2 of The Walking Dead and more and more news are being released...

- There maybe have been a major spoiler released unintentionally when Variety announced that Jon Bernthal who plays Shane is in early talks with TNT about him staring in Frank Darabont's new drama L.A. Noir. If Jon gets the part it's not likely that he'll do both shows, especially since the role in L.A. Noir would be a lead.

- In a recent trailer for episode 8 (airs Feb. 12), at the very end two new characters were revealed. They have now been identified. According to The HD Room, the two mystery men are actors Aaron Munoz and Michael Raymond James. Munoz will play Tony, one of two new survivors that will cross paths with Rick's group. James' character's name is still unknown. Both roles are being labeled as "guest stars" so these characters could potentially only be around a couple of episodes or less.

- Here is a new promo clip from FOXLA:



Thanks to Dread Central.
Posted: January 20, 2012, 21:48:17
The second season of the US version of Being Human started this past Monday and today a trailer for the fourth season of the UK version was released. It'll be interesting to see how it does with the loss of two major characters...



And here is a press release for the season:


Being Human, BBC Three's award winning and critically-acclaimed drama, returns for a fourth series. Following the gripping series three finale in which viewers watched Mitchell fall victim to the wolf-shaped bullet, series four sees the aftermath as the housemates return to their home in Barry Island. There are also some new faces in town...

In an old B&B in a sleepy seaside town, we join Annie, her housemate George and their new friend. They're reeling from the loss of their best friend Mitchell, Tom's father-figure McNair and the tragic departure of George's girlfriend, Nina. But with a newborn baby to look after, it's never been more difficult to live life under-the-radar as a ghost and two werewolves.

There are also the vampires to deal with: lurking in every corner of society, waiting for the Old Ones to arrive and take over the world with brutal force. Can they fight them off? And at what cost? One thing becomes clear – the vampires believe that the child of two werewolves is important in their own mythology. Can this little baby really be the saviour of humanity? And what exactly are Cutler's 'alternative' plans for world domination?

Starring Lenora Crichlow as Annie, Russell Tovey as George, Michael Socha as Tom, Damien Molony as Hal, Andrew Gower as Cutler, Alex Jennings as Griffin, Mark Williams as Regus, Louis Mahoney as Leo, Tamla Kari as Pearl, Darren Evans as Dewi, Anthony Flanagan as Fergus, Sean Francis as Lucas and Mali Harries as Lisa.

Being Human is also being simulcast on the award-winning BBC HD channel – the BBC's High Definition channel available through Freesat channel 109, Freeview channel 54, Sky channel 169 and Virgin Media channel 187.

Posted: January 20, 2012, 17:50:27
Here is an interview with executive producer of Dexter Manny Coto in which he speaks of the past and the upcoming season of the series.
Posted: January 20, 2012, 13:05:53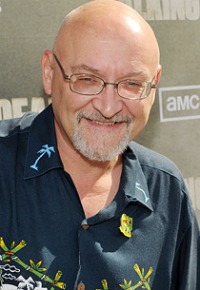 Here is an interview with Frank Darabont in which he talks about his departure from The Walking Dead (first non Frank episode airs February 12 on AMC) for the first time and his new series .
Posted: January 18, 2012, 04:00:50

Spike Scream Awards Promo Video


'Like A Plague' Promo
Posted: January 16, 2012, 16:30:43
Here is a teaser for the next episode of The Walking Dead (AMC February 12).



And here are the poster for the midseason premier.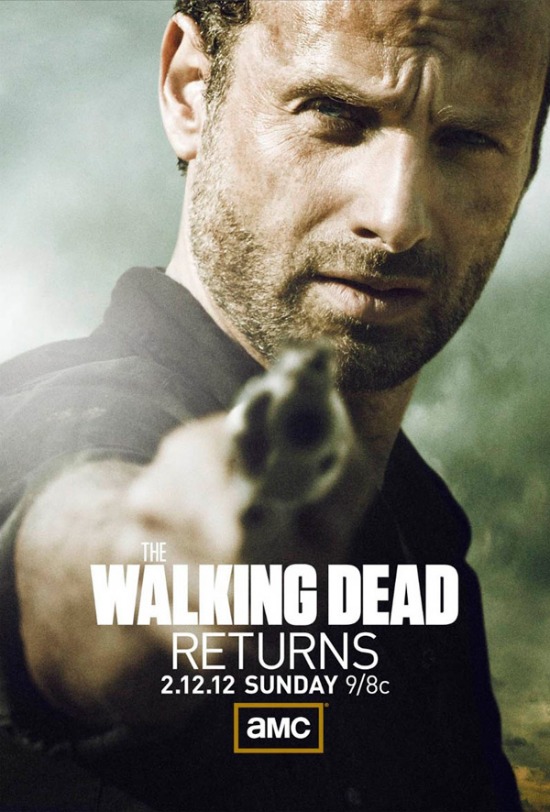 Posted: January 16, 2012, 14:42:11
Executive producer Manny Coto just did an interview for EW in which he had this to say:


Finally, while the series has been guaranteed two more seasons, Coto says that doesn't mean the creators are plotting Dexter's exit strategy. In fact, everyone's favorite serial killer may eventually migrate to the big screen. "We're not really looking at an end game right now," says Coto. "In a way, it's almost like every season is a form of an end game. This season could've been an end to Dexter, setting it up for the movies, for example. So every season kind of comes to it's own conclusion and can be a sort of end game."

Coto is quick to add that he's "just speculating" when it comes to movie plans. "I've heard nothing about it. I'm actually just projecting from my own experience on 24, where at the end we weren't going to kill Jack Bauer. We were going to leave him open because down the road there might be a movie. And sure enough, there's a movie coming."

Read the entire interview
here
.
Posted: January 16, 2012, 12:41:28
AMC has announced that season 3 of The Walking Dead will have 13 episodes.

And, while we wait for that. Here are the key takeaways from the AMC drama's Saturday afternoon session at the Television Critics Association winter press tour.

1 AMC screened for reporters a key scene from the midseason premiere that showed Rick giving an inebriated Hershel a pep talk when suddenly they're interrupted by [SPOILER]!

2 Young Sophia's death will strain Carol's deepening bond with Daryl. "It really affects their relationship," previews exec producer Glen Mazzara, "and forces Carol to really stand on her own."

3 Despite chatter that the walkers appear to be moving faster this season, producers insisted that no conscious decision was made to speed them up. "Some actors playing zombies make that choice," said Mazzara. "They're not getting faster on our end."

4 Robert Kirkman would neither confirm nor deny that the pivotal comic book character of Michonne will turn up this season.

5 The escalating Shane/Rick rivalry "puts everybody else in a difficult position on that farm," said Mazzara.

6 Mazzara said that, in keeping with the graphic-novel source material, there remain no plans to establish what caused the zombie outbreak: "This story is about our characters."

7 Regarding the widely-circulated alterna-plan for Season 2 pitched by Frank Darabont before he and the show parted ways — one that, in flashback to the dawn of the outbreak, followed a band of Army rangers through Atlanta and ultimately planted that dead, grenade-clutching solider in the Season 1 tank — Mazzara confirmed that "that story was discussed internally," but added, "It was under Frank's stewardship that we moved off of that storyline. Frank moved off of that storyline."