NON-KING NEWS
Posted: June 23, 2012, 21:55:01
Short teaser for season 7 of Dexter.


Thanks to Hans von Wirth
Posted: June 21, 2012, 07:20:21
OK, all Dexter fans. At Comic Con this year we'll get a preview of the first 2 minutes of the first episode of season 7. How about that? Everyone who's seen season 6 knows what to expect...
Posted: June 19, 2012, 07:38:40
Here is a photo from season 7 of Dexter. I think this season will be great.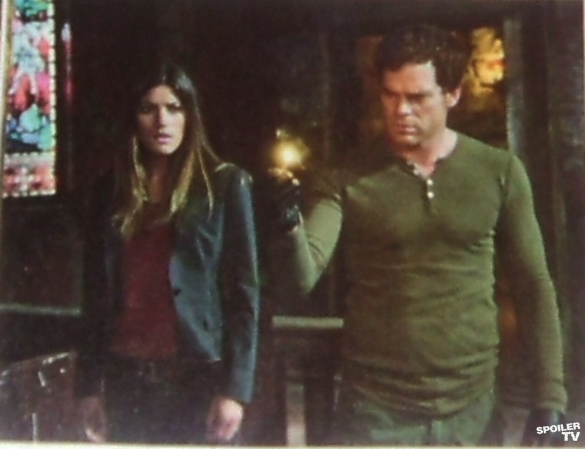 Posted: June 19, 2012, 07:33:12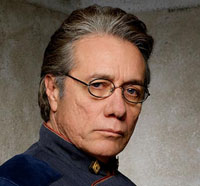 Edward James Olmos joins Sofia Vergara, Mel Gibson, Michelle Rodriguez, Jessica Alba, Amber Heard, Demian Bichir, Zoe Saldana, and of course Danny in Machete Kills. I can't wait to see this one!

Posted: June 14, 2012, 00:34:52
The first picture from season 7 of Dexter is out and as you can see they are continuing exactly where season 6 ended.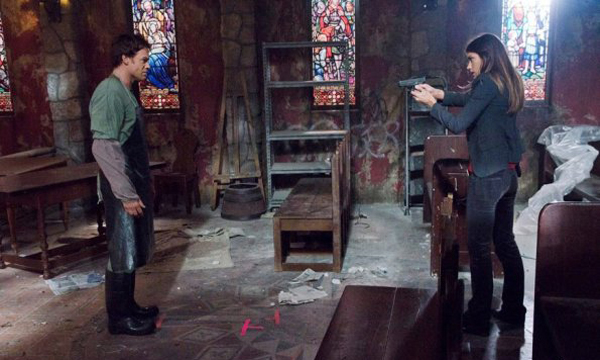 Picking up immediately where the finale left off, Season 7 will open with Debra's horrified reaction to seeing her brother kill last season's baddie, Travis. "Viewers might think we shy away from that moment of Debra walking in and seeing Dexter stabbing into Travis' chest, but it's just the opposite," says executive producer Scott Buck. "She now has to deal with what she's seen and what she knows. And it forces him to defend and define himself."

And in casting news:
Yvonne Strahovski ("Chuck"; I, Frankenstein; Killer Elite) will play Hannah McKay, a strong, independent woman with a past that she's struggled to put behind her. As Miami Metro reopens old cases, the department turns to her for assistance while Dexter begins to wonder if there's more to Hannah than what she reveals.
And another recurring character has been added as Avatar and "The Shield" tough guy Matt Gerald joins the cast for a multi-episode arc as a violent blue-collar criminal.
Posted: May 7, 2012, 23:00:51
For those of you that, like me, think that bobble heads are pretty cool there are now two more joining the quite large family based on characters from the TV series Dexter. This time itís Debora Morgan and Joey Quinn that will nod their way into our homes. Both will cost $12.99 and are released in July.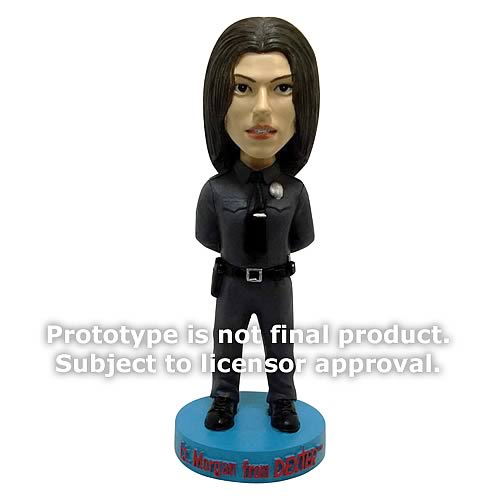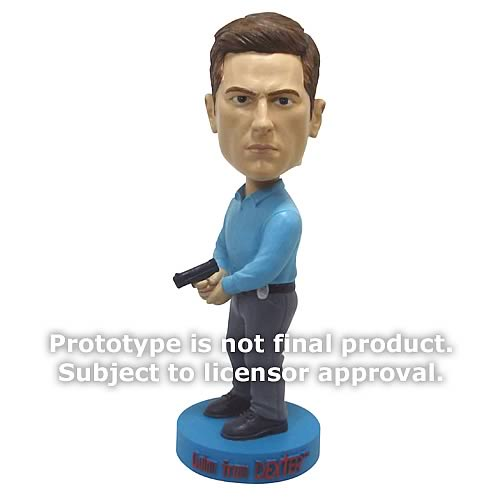 Posted: May 7, 2012, 09:31:10
Check out this interview I did with Danny Trejo, Mr. Bad Ass!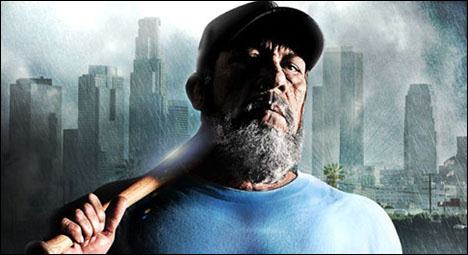 Posted: April 24, 2012, 18:04:48
And a fan of the TV series Dexter? Keep reading!

DEXTER, Episode #701, "Are You....?"
Writer: Scott Buck
Director: John Dahl
Location: Los Angeles
Shoot dates: o/a 5/23-6/4

[GEORGE NOVIKOV] 30s to 40s. Russian heritage but American born, so no accent. Tough, aggressive, possibly a little overweight but imagines he is "all that". Basically, he's just not a good guy. RECURRING GUEST STAR.

[VIKTOR KAREV] 30s, handsome, well dressed, stylish, slight Eastern European accent. He is a polished businessman who can get his hands dirty when he has to. GUEST LEAD.

[DET. ANGIE MILLER] 30s, African American. Attractive, straightforward, she is a divorced mother of two who has no time for nonsense, so she simply goes about her job at Miami Metro Homicide. MAJOR RECURRING CO-STAR ROLE.

[YOUNG DEXTER] Dexter (Michael C. Hall) at 9 years old. Reddish-brownish hair and brown eyes. 2 Speeches and 6 lines/3 scenes.

[YOUNG DEBRA] Debra (Jennifer Carpenter) at 5 years old. Long brown hair and hazel green eyes. 2 Speeches and 2 lines/3 scenes.

[TICKET AGENT] 30s, Caucasian, female. She is a ticket agent at an airport. 1 Speech and 2 lines/1 scene.

[BLACK-HAIRED STRIPPER] Mid 20s to early 30s and with a thick Russian accent. She is a stripper at a Miami strip club. 2 lines/1 scene.

[EVIDENCE CLERK] Female, Latina, 30s to 40s. She works in evidence at Miami Metro Homicide. 1 line/1 scene.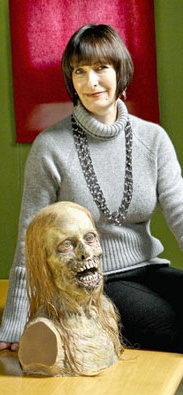 Posted: March 27, 2012, 15:35:47
Check out my interview with The Walking Dead producer Gale Anne Hurd here.

In it she talks about her work on the show and the fact that more people saw the season 2 finale than there are people living in Sweden...
Posted: March 27, 2012, 13:20:27
Season 7 of Dexter starts September 30.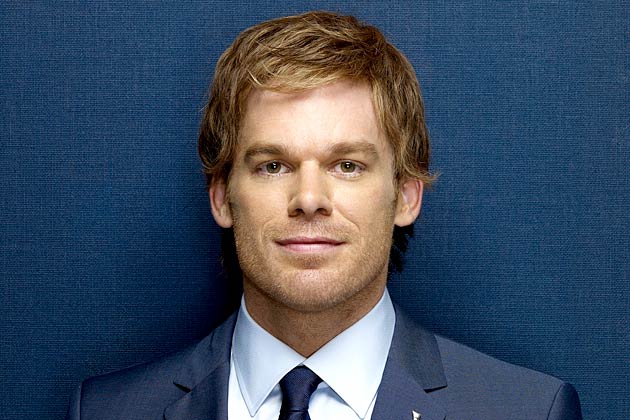 Posted: March 21, 2012, 14:25:59
A new blog is born and I hope you will check it out. Itís not King related but I think you might enjoy it anyway.

Originally I wrote about The Walking Dead on my site Liljaís Library but as the series grow so did the stuff I wanted to write about, the things I wanted to review and the people I wanted to interview. Eventually it grow too big and maybe a bit to off topic for Liljaís Library. So what to do? Stop writing about The Walking Dead? NO WAY! Create a new site and write about The Walking Dead there? HELL YEAH! So for that purpose I give you The Walking Dead News!

Remember that itís a new site, not all info is there yet and there might be some error so be gentle but let me know what you think about it! OK? Good!


The Walking Dead News
.
Posted: March 20, 2012, 00:55:29
Season 2 of The Walking Dead is over but what a season it was. The last three episodes were some of the best Iíve seen on TV for a very long timeÖif not ever. You can check out more of my thoughts about the episode here. And I want you to comment my thought!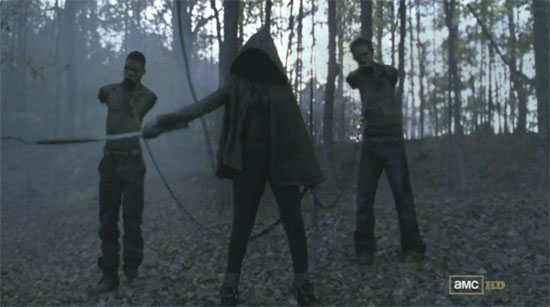 The biggest thing happening in the season finale was that we got to see Michonne. Fans of the comic know her already and those of you who hasnít read the comic (go do it now!) will get to know her in season 3. Either way she did a great entrance in the show with her sword and the two chained Zombies which she has cut of the arms and jaws (so they canít bite her) on and use to disguise herself while walking through Zombie infested parts. A very cool entrance if you ask me. And even though we didnít get to see her face in the season finale it has now been revealed that sheís played by Danai Gurira.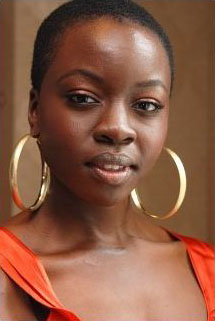 In other
Walking Dead
news:
Here is a clip of the cast talking about season 2 and whatís ahead.
And
here
you can read what Robert Kirkman and Glen Mazzara has to say about the finale.
The Walking Dead
finale had 9 Million viewers. Can you imagine how many that is? Says a lot about the show if you ask me. Read more
here
.
Sources:
Daily Dead
Posted: March 19, 2012, 00:06:29
Weíve missed him for almost a season but in season 3 heís back. At Image Expo earlier this month, Robert Kirkman teased that ďMerle will be seen againĒ. Now itís been official confirmation from Michael Rooker himself. He will return for season 3 of The Walking Dead. Rooker didnít give us any details but mention that he lost 20 lbs for the role.

Season 3 begins shooting in May and will have 16 episodes.

Source: Daily Dead.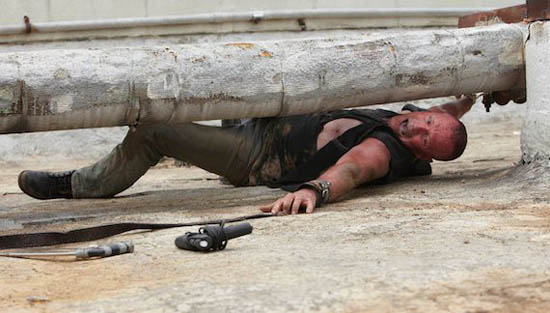 Posted: March 16, 2012, 22:43:26
Two interesting Walking Dead news today.

1) Fans of the comic know Michonne and my guess is that most of the TV series fans will once season 3 starts but today you can learn what happened to her before we meet her in the comic. In the April issue of Playboy (out today) we get to read about her backstory in a six pages comic.

2) If you read the book Rise of the Governor (my review here) and liked it itís now time for the second book. The first told the story of The Governor and how he ended up like he did (a great read in time for season 3 of the series where weíll meet him) and here is the synopsis for the new book The Road to Woodbury thatís released in October this year.


It is a dangerous world that Lilly lives in. The walking dead lurk in every corner, massacring anyone they can get their hands on. Nowhere is safe. But when a terrifying ordeal leaves numerous dead, Lilly and her companions are forced out of their tented community and out into the open. Safety seems to come in the form of Woodbury, a gated compound with food and protection. Yet itís not long before the wanton dangers of Woodbury reveal themselves, and the Governorís despotic rule of the compound threatens to undermine everything Lilly believes in. Because sometimes the dead aren't the biggest threat. Itís the living . . . Praise for The Walking Dead novels: ĎA perfect introduction . . . and a great service to all those folks who've walked with these zombies before', StarburstMagazine.com, ĎThe novel makes for an exciting, grippingly intense and at times gruesome one-off readí BookGeeks.co.uk, ĎThe novel hooked me from the first page . . . begs to be readí Geeksofdoom.com

Posted: March 13, 2012, 03:06:03
Found two more interesting clips from The Walking Dead and I hope you find them as interesting as I do. And once again, don't look if you haven't seen episode 12!

Cast talks about episode 12:



And another trailer: